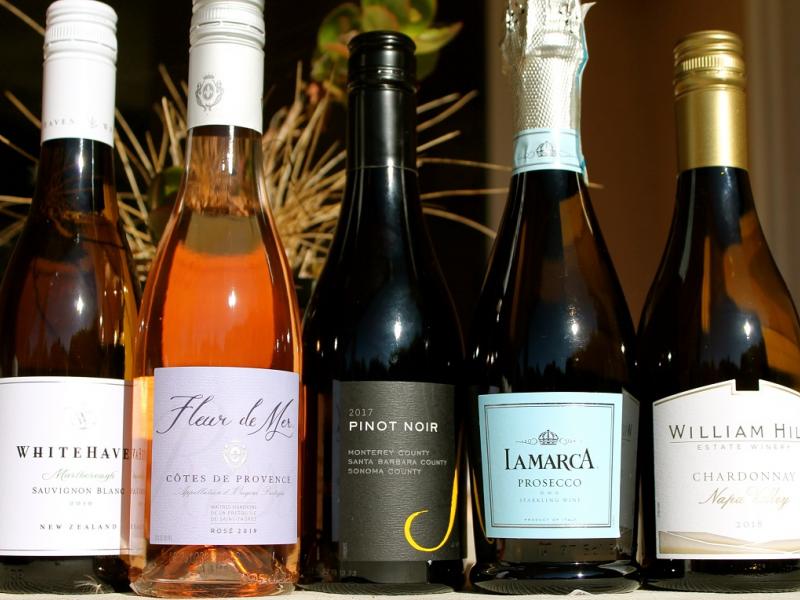 Our tastes change, our bodies change – change is inevitable. Many people find they don't want to overdrink and over eat, especially during the holidays, therefore portion sizes become important. And it's true with wine. Many people I speak with tell me they only want a little bit of wine with dinner and don't want to open an entire bottle, they live alone, or they're cutting back. Whatever the reason, the wine industry has always offered "splits," wine in half bottle format. Every year people ask me what wine to pair with Thanksgiving dinner, or Christmas, or their wedding. The truth is that no one wine can handle the sheer diversity of flavors represented by large gatherings where very different foods are being served. The simple answer is a collection of wines. Hence the split, the half bottle, the 375, whatever you call it, is a smart choice.
Half bottles also make great gifts. Even better is a gift of say, different Chardonnays, for example from different regions. I once bought four very different Champagnes and sparkling wines for my mom one year, which gave her the chance to sample the world and it didn't cost me a fortune. You can get splits from the US, Italy, Germany and France and let your palette span the globe. And sales of splits are increasing. Many stores do not carry a great selection, so it's important to ask them to bring in more. Or contact your favorite winery and see if they are producing splits. It's true that half bottles are not as financially viable for many wineries as selling a full bottle, but enough people ask, they might reconsider. At the wine department I run at the Santa Barbara Airport, I carry quite a few splits as it's easier for passengers to pack into their carry-on. The more the public asks, the more choices you'll eventually have. Here are a few reasonably priced splits to consider.
J Vineyards Pinot Noir
Light but appealing black cherry, blackberry, boysenberry with gapes pulled from Sonoma, Monterey, and Santa Barbara.
Fleur de Mer Rose'
From Provence, this offers notes of watermelon, strawberry, light floral qualities and hint of lemon-lime.
William Hill Chardonnay
This Napa Valley Chardonnay suggests butterscotch and praline, along with baked pear, white peach and a hint of coconut.
La Marca Prosecco
Wildly popular, this Italian sparkling wine offers notes of lemon-lime, honeysuckle, white peach and green apple.
Whitehaven Sauvignon Blanc
Out of New Zealand come this crisp wine full of lemongrass, passion fruit, tropical fruits and fresh acidity.