It's a common Silicon Valley dream. The analytical person who catches the wine bug early in life and can't wait for the day when they can focus their passion away from algorithms and code and towards winemaking. Rick Moshin is living that Silicon Valley dream. A former mathematician, Moshin entered the wine business gradually, working weekends at first, then learning the ropes working with some of the finest winemakers in Sonoma. He bought his first lot of vines in 1989 and in 2005 celebrated his first crush along with the launch of his 30 year old dream, Moshin Vineyards and Winery. IntoWine recently caught up with Rick to discuss his evolution from mathematician to winemaker and hear first hand what is an inspiring story of persistence and passion.
Your first career was in academics as a mathematician. What advantage does an analytical mind bring to winemaking and grape growing?
Math is the language of science. We do use a scientific approach in farming, for example, regarding malic acid production in a grape vine. What we like to do is minimize malic acid production in Pinot Noir to less than 30 %, so that after malolactic fermentation the Ph's are stable. This gives you a more balanced wine. With regard to an analytical mind and winemaking – it allows you to better interpret and analyze scientific lab data.
Describe your view or philosophy on winemaking: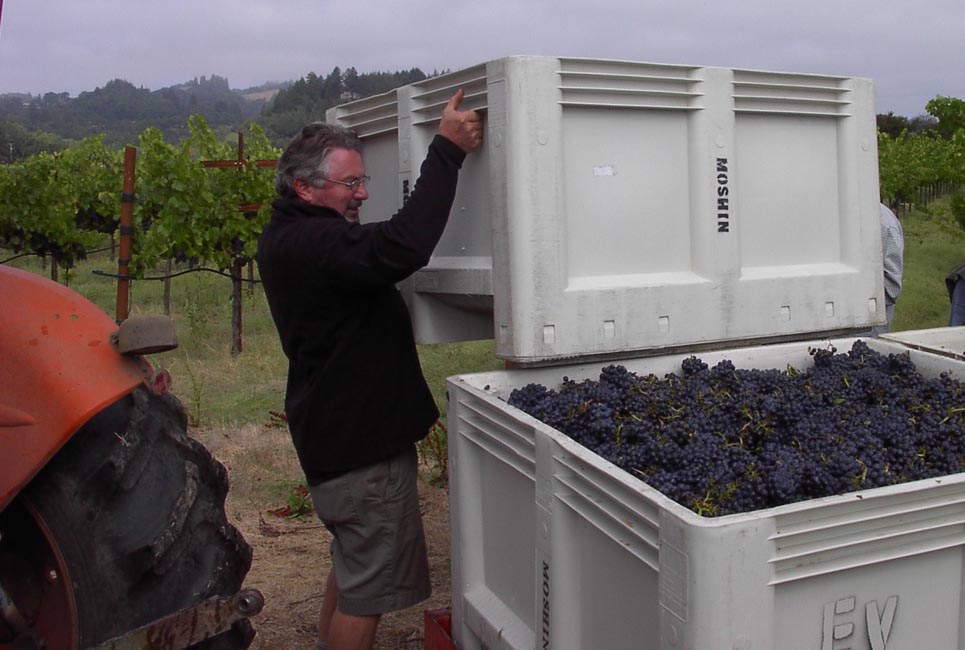 My winemaking philosophy involves sustainable farming and minimally invasive winemaking. It is important that the vine produces abundant flavor in the grapes and we concentrate on capturing those flavors using a minimal amount of winemaking techniques and by utilizing gravity flow to move the wine gently.
You utilize what is called a "Gravity Flow" process for winemaking. What is the benefit in using this method?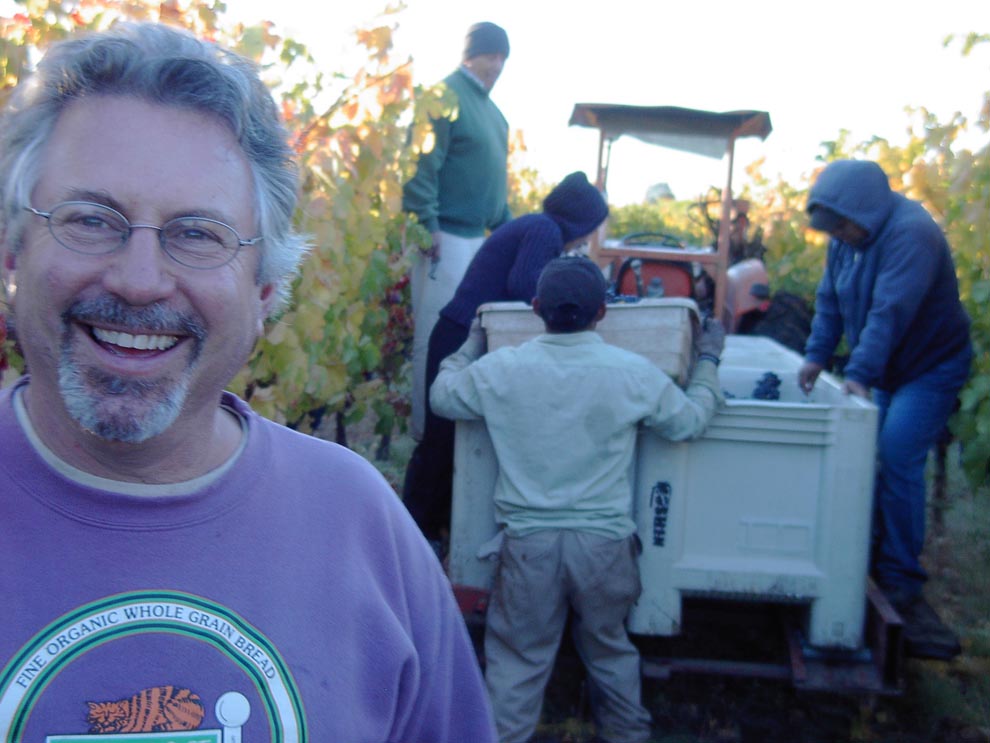 Gravity flow allows us to produce wine with minimal oxygenation thus preserving delicate flavors and aromas that are highly volatile.
The "Gravity Flow" method is less common in the US than in Europe. Why so?
In the U.S., cost is probably a factor, it costs more to build retaining walls and by using gravity, winemaking takes more time. Europeans built gravity-flow wineries to adhere to very traditional methods of winemaking.
The use of sustainably farmed grapes for wine is increasingly more popular. How does the wine benefit from the use of "eco-friendly" farming practices and winemaking methods?

Environmentally friendly farming techniques promote better microbial development in the soil, thus allowing better root development in the vines and absorption of nutrients. A nutrient rich environment produces healthier vines which produce healthier grapes, and quality grapes are the foundation of a fine wine.
You spent years brokering grapes. Describe what you look for in the ideal fruit: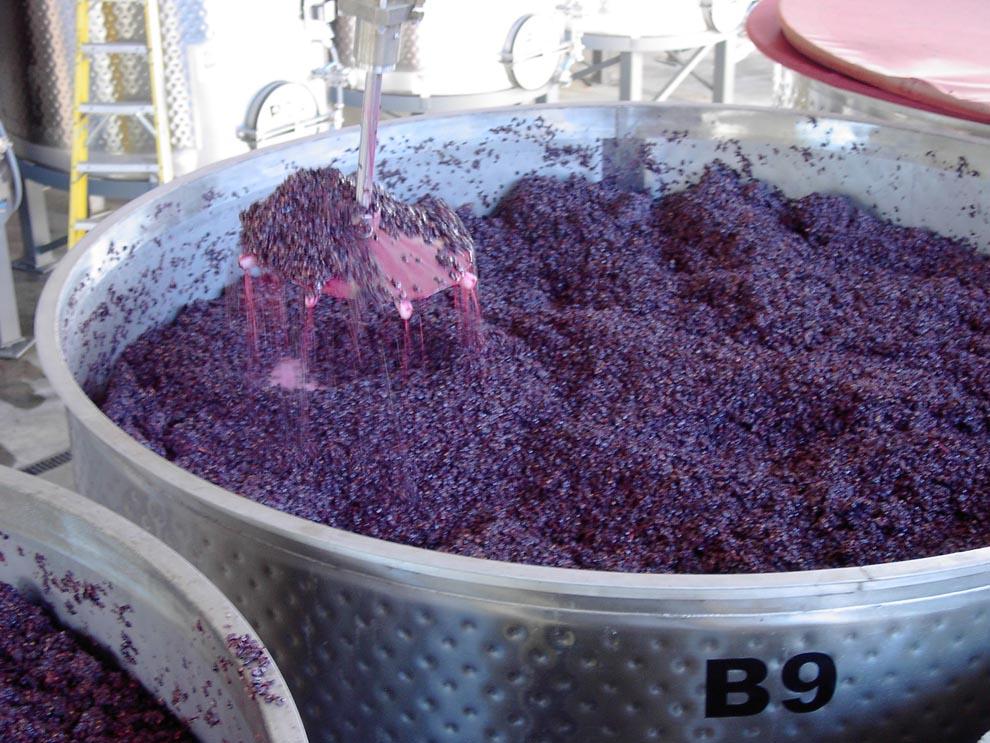 Two things: flavor and Ph.
In 1989 you purchased a ten acre lot in Russian River Valley with the intent of growing the perfect fruit for Pinot Noir. What characteristics embody land capable of producing such fine grapes?
For great Pinot Noir, a vineyard should be made up of the correct soil and be located in an area with an ideal climate - followed by smart planting choices regarding Clonal selections and root stock. The Russian River area is consistently chilled by fog and the soils add flavors that are very distinctive. These regional characteristics impart a nuance to the wine that is different from other growing regions.
Your land on Westside Road in Healdsburg contains the prized "goldridge" soil. What is it about "goldridge" soil that makes it so ideal for growing Pinot Noir grapes?
Our newer Pinot Noir plantings near the winery are on a hillside portion of "goldridge" soil. This soil type is a sandy iron rich soil that contains good mineral content for the roots and sand for good drainage and root development. It needs constant organic compost –which we add every year made from the previous harvest's grape pomace and manure.
You entered the wine industry gradually, starting way back in 1977. Tell us about your mentors and the people who influenced and shaped you as a winemaker and grower:

Roger Gribble was the owner of Wine Supply West in San Jose (where I worked in the late seventies to early eighties), he taught me that "balance is everything." Also, George Davis of Porter Creek introduced me to certain growing techniques such as "vertical flop" and "split canopy."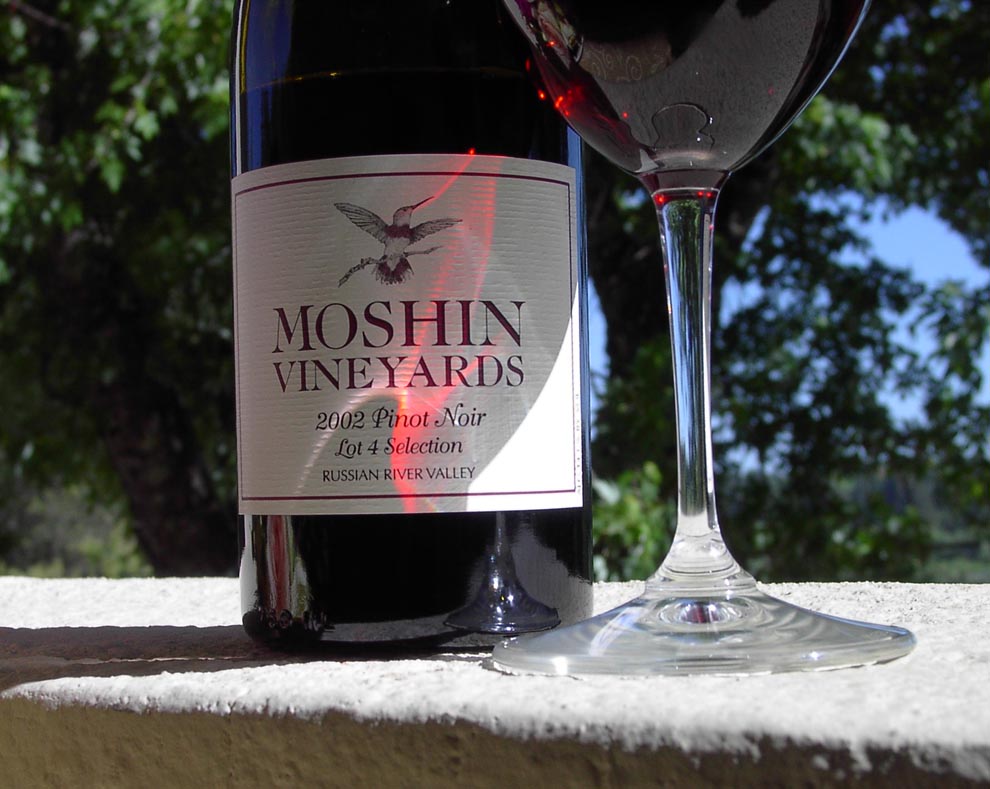 Tell us about your wines:
My wines are expressive –giving full forward fruit flavors and aromas with great acid balance. They are not over-oaked – I feel that oak is a component in the wine that should not be overpowering, but rather a compliment to the ultimate balance of flavor. The wines are very food friendly in character.
Where can your wines be found?

The wines can be found on our website or at the winery, or at small wine shops and fine restaurants in 10 states – CA., CO., AK, TN., FL., MA., DE., WY., WI., NH.