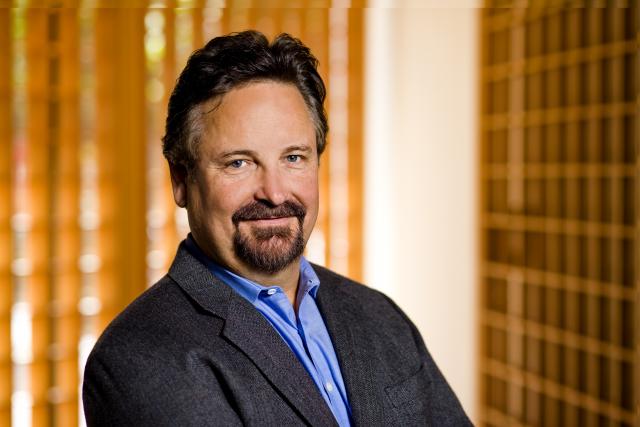 As the founder of Silicon Valley Bank's Wine Division based in Saint Helena, Rob McMillan it's now regarded as the leading provider of financial services to the Fine Wine business on the West Coast. McMillan supports Silicon Valley Bank's wine business by managing a portfolio of client relationships and assisting the rest of the Division's clients and bankers: sharing views on the macro factors impacting the Fine Wine business, offering customized management presentations for clients, writing, and speaking. Rob is author of the Bank's highly anticipated Annual State of the Wine Industry Report. His perspectives regarding the direction, opportunities and threats in the Fine Wine business continue to be cited in the national wine press.
The role of financing in the wine business is certainly not a sexy subject. How important is it to have financial stability prior to starting a winery? Can't a winery just wing it and hope for the best?
If economics is the Dismal Science, financing can't be far behind. Maybe financing should be called the Depraved Science? Then again, you have to be of a depraved mind to even think about starting a winery. Why? Because the wine business is one of those business communities that have luster to it. From an economic perspective people will accept less in profitability just to be in the business. I haven't looked, but I suspect you will find the returns in the crematorium business much better because you don't find people dying to get into that business <ba-dum, crash>.
But seriously folks …. there are a few things that are a little different in winery finance that require those entering to do so with caution and eyes open. First is the amount of hard assets needed to produce wine. You need vineyards, barrel storage, inventory finance while fermenting and aging, winery structures, stainless tanks, and much more. Second is time in two forms; you only get one vintage a year and sell it a couple years later, and if you start in the vineyard trying to predict demand, it will be 5 years after planting that you get your first mature crop. In both cases you are trying to predict consumer preference and volume needed for 12 months sales but years out in the future. That component in the business creates a high opportunity for volatility in prices and sales. Going into the wine business without a plan and without experienced bankers, investors, and employees is a recipe for failure.
There are certainly many existing wineries that look to expand their production. How does a bank help in this expansive effort as opposed to securing private capital?
Private Equity in a professional sense doesn't really exist in the wine business except in very small doses. The vast majority of the wine business is family-owned so the capital for running an operation comes from a limited number of places; 1) family, 2) professional financiers (Banks and Insurance Companies), 3) company profits, 4) others to include customers and casual investors who want to be associated with a winery and don't mind getting sub-market returns in exchange for psychological rewards.
To the question of help though, Silicon Valley Bank is not just renting money. The Wine Business is all we do here on the North Coast. We believe we help our clients probability of success by being patient and knowledgeable capital providers, providing our clients with industry insight found nowhere else (see our State of the Wine Industry Report for an example), help our clients sell wine with SVBWines.com, and help them build their direct sales by leveraging the Venture Capital, Technology and Private Equity side of our bank. We have, as on-staff concierge, a full-time director of wine programs, and a certified sommelier who together with those deliver win-win opportunities for high value wine consumers on one side of the bank to marry up with the winery owners.
From a numbers perspective, what is the biggest mistake that novice winery owners commit when forming a new venture?
The biggest mistake is probably more strategic. Novice owners spend their time thinking about making wine and hiring the right people to do that, then ignore that which has become the dominant issue in the business in the past decade; selling wine. Anyone can figure out how to make it, but that's not going to be enough to make you succeed.
The 'numbers perspective' question you posed has at its core the same kind of answer about travelling to Hawaii: Take twice the money and half the clothes. It's really common to see novice's think they have their bases covered only to be surprised and have no "What-If/Plan B" on which to fall back. You have to have something to fall back on, 'twice the money' just in case things don't go as planned.
There is a pervasive notion that starting a winery is a rich mans game. How true is that in today's economy?
The ending lyrics to "If I were a Rich Man", Fiddler on the Roof are: "Lord who made the lion and the lamb, You decreed I should be what I am. Would it spoil some vast eternal plan, if I were a wealthy man?" If it's not a rich person's game, it's close to that. There are occasionally some who you see in the industry who have good experience and no cash, then pair up and organize interested groups of outside individuals with cash to form a winery. In a time where there are structurally more grapes than the markets need, it's easier to see a successful startup even from the less-healed. But today in a tight market for grapes where we now find ourselves heading, it's very hard for a newbie to experience success. But for those without the wealth to ever expect to own their own winery, my advice is to be careful what you wish for. Like the character in Fiddler, it's easy to look from the outside and desire what you imagine that life to be. The reality is far different when you look under the hood. It's a very tough business, it consumes all your waking hours and takes decades of dedication to succeed. Few actually become materially richer for their efforts. At the end of the day, many are left wondering, "If I were a rich man."
You and the bank have helped hundreds (thousands?) of wineries come to fruition. How does that make you feel knowing you have been instrumental in helping a winery to open?
Speaking for my colleagues here, I think it's more about helping people succeed versus seeing an amorphous entity succeed. That might mean helping them start, helping them change directions, helping them grow or on occasion making an introduction to a buyer.
I'll offer a story to express a difference in our bank: One day I called on a prospect and was told straight away: "Our view of a great banking relationship is one where we never see our banker." I stopped the conversation right there and said, "We don't have a fit here. At Silicon Valley Bank we enjoy being with and helping our clients." There are many banks that ascribe to the business model of making loans and putting them in a portfolio. If there is a payment default, that's when you get a call. That model works fine for many owners but isn't the way we like to do business. We like to be with our clients and seeing them succeed is the ultimate reward for us.
What was the impetus to begin a specific banking division devoted to the wine industry and is there anything like this elsewhere?
In the early 1990's when wine growth wasn't moving north, we noticed a trend in fine wine that gave us a belief the business was going to be a sustainable growth industry for some time in the future. At the time my job was supposed to be starting discrete businesses that focused in specific niches. Wine was the first business that I put on the map for the bank and the CEO at the time 'insisted' that I go and execute on the plan I authored. Fortunately the timing couldn't have been better. Twenty years later, we are still the only Bank in the U.S. with a business unit dedicated exclusively to the West Coast Fine Wine industry. Yes we have competitors, but they don't truly specialize to the exclusion of all other businesses.
Should wineries use their own capital to open or expand an existing business or seek a local banks help? Is it sometimes easier to be 'master of your domain' rather than becoming indebted to a bank?
Wineries come in all different sizes and shapes as does capital. If you are in a model that carries more than expected risks, that is the place for equity capital. The investors will require more than a normal banking rate of return. On the other hand, if you have a business that can be characterized by more predictable levels of risk, that's the right time for debt so an equity owner can then leverage their expected returns. Most mistakes with debt are made when either the borrower or bank misunderstand risks and are surprised, or when they need to borrow just to remain afloat. There is a limit to that strategy. Just ask the Greeks (or our Congress for that matter.
With over 7,000 wineries in the U.S. currently how does a bank like yours conclude that yet another winery is worthy of funding?
For us it has to start with fit. The winery has to be more than a hobby and appreciate our service level and expertise. That expertise does let us move further out on the perceived risk curve in many cases which can be a decision point. Next, the winery has to be in regions we bank and in the fine wine segment. Then the normal underwriting has to make sense, or we have to feel comfortable with and believe in management's strategy. The rate of return comes into play as well, but our pricing isn't different from others in the business. That's not what differentiates competitors in an otherwise commodity driven business like banking. In some cases however, banking isn't really about funding. The banking decision for a winery owner really reflects how the winery fits our value proposition of improving their odds of success. Many wineries want their deposit accounts with us, want to be part of our distinguished client base, and in many cases don't need funding. Those are the easiest decisions. In any case, new projects in the wine business require a higher degree of risk capital. "Silent" investors in the wine business more typically than not expect not only a return, but a bit of fun too. If not silent, they want to be part of the business in some way and that, like marriage, can be either a good or a bad thing depending on how the investors and owners get along.
As a debtor we hold to a philosophy to:
1) never finance a jerk (or any other colorful term).
2) stay on the same side of the table with the client.
In the case of the first point: just like a marriage if a relationship is strained at the start, wait until there is a problem to work through. Being able to communicate openly and rationally with give and take is critical. In the second point, though we have creditor rights, the bank and our clients always have a higher probability of success when we work toward the survival and benefit of the business itself. At times that means backing away from our rights, recreating win-wins, and even walking away from returns due us if needed. For us doing what's right and ethical has to take precedence in business.
Owners and creditors can have conflicting rights, but should have dual and unified objectives with respect to the business itself.
You speak across the country about these issues. What is the question you are most asked and how do you respond to that?
As an economist and forecaster in the wine business, the questions I normally get all surround our view of tomorrow relative to a winery's internal perception of their lot: What's happening to demand? What's happening to supply? How are your clients handling <fill-in-the-blank>? What are my peers looking like financially and what should I be doing to meet or exceed the peer averages? What's happening to bottle pricing? Etc.
My answers are always free. On the one hand you might get what you pay for with my advice, but on the other hand if I could have only collected a nickel for every good solution I've offered clients, if I could…if I were…I would be a rich man.