Q&A with Mike Dunne, Former Food Editor, Restaurant Critic, and Wine Columnist for the Sacramento Bee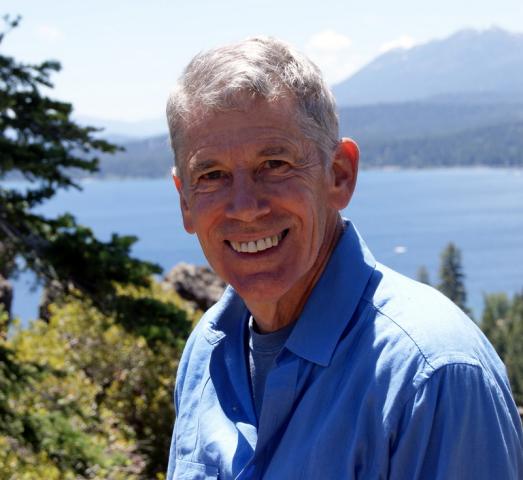 Mike Dunne is the former food editor, restaurant critic and wine columnist for the Sacramento Bee, though he continues to contribute a weekly wine column and other features to The Bee in retirement. He is a frequent judge on the competition circuit, tracking results and other observations from his wine travels on his blog, A Year in Wine (www.ayearinwine.com). Based in Sacramento most of the year and San Jose del Cabo, Baja California Sur, in the winter, he began to write of California's wine trade in the early 1970s, when he was living in Amador County as the first substantial vineyards and wineries since the repeal of Prohibition began to be developed.
Much has written and debated concerning the 100 point rating scale. Some say it has empowered consumers, others claim it has distorted wine prices, while still others say it has actually changed the quality of the wine. What do you see as being the long term impact of the 100 point rating system?
Robert M. Parker Jr., who popularized the 100-point scale, has said it simply was to be a shorthand guide to his estimation of the overall quality of a wine. It was a tease to get wine enthusiasts to read his tasting notes, and thereby learn more of a wine's pedigree and characteristics. That goal soon was subverted by retailers and sommeliers who used the points only as a marketing tool. Nonetheless, the scale has exposed wine to any number of consumers who otherwise might not take the risk of buying a bottle without some sort of guidance. It certainly has persuaded some winemakers to alter their wine style in hopes of scoring a high rating. Those two consequences have been the long-term impact of the 100-point scale. However, that impact right now is at its apex. The success Parker has had with the system has been emulated by so many other critics that the influence of the 100-point scale is waning. Walk down the wine aisle in a grocery store today, or flip through a restaurant wine list, and you see so many wines that have been rated 90 or more points by some critic or other that you have to wonder whether any wines scored less than 90. The 100-point scale has become a caricature of itself, and I wouldn't be surprised if Parker rues the day he began to use it.
Rising wine alcohol levels in U.S. and foreign wines are receiving a lot of press these days. What are your thoughts on the subject?
For more than 25 years, The California Wine Club founders Bruce and Pam Boring have explored all corners of California's wine country to find award-winning, handcrafted wine to share with the world. Each month, the club features a different small family winery and hand selects two of their best wines for members.
A recent study by researchers of UC Davis verified what we all have suspected, that the average alcohol content of California wines has increased over the past two decades, though not as substantially as generally suspected. Often, climate change is blamed for a rise in the sugar content of grapes and the consequential increase in alcohol levels in California wines. The study, however, found that temperatures during California's growing season haven't really risen. The research stopped short of pinning down other reasons for the increase in alcohol, but suggested that it has been the consequence of viticultural practices aimed at getting grapes riper in hopes of seizing more flavor, weight, color, complexity and the like. While I tend to enjoy table wines that show restraint in alcohol, I do occasionally find and write of examples that exceed 15 percent. Even if the alcohol is that high or higher I will like a wine if it first meets my standards of clarity, freshness, balance, movement, tension and length. Often, high-alcohol wines will taste "hot" and awkward, but if they don't, I don't necessarily shy from endorsing them.
What are your favorite California wine regions and what are some of the flagship varieties coming from those regions?
There isn't a region in California I don't enjoy exploring. I wish I had more time to get about the state! I like to think I learn from all of them, from Humboldt to Temecula. Because of proximity and dynamics, I gravitate mostly to the Sierra Foothills, Sonoma County, Napa Valley, Lodi and the green empire (Mendocino, Humboldt, Lake counties). For the Sierra Foothills, zinfandel is the established flagship varietal, but barbera is coming on strong, syrah still has potential, and you don't have to look beyond the region for sangiovese that has the producers of Chianti Classico glancing over their shoulders. Sonoma County is fun to visit because the lay of the land is so diverse; I look to Dry Creek Valley for zinfandel and grenache mostly, to Alexander Valley for cabernet sauvignon, to Russian River Valley for pinot noir. Napa Valley, of course, is synonymous with cabernet sauvignon. In Mendocino County, it's pinot noir, gewurztraminer, riesling and the occasional brooding, shadowy petite sirah. Lake County? Sauvignon blanc and petite sirah. Lodi offers more than zinfandel, as shown by some pretty exciting things happening there and in the neighboring Delta with such offbeat varieties as gruner veltliner and albarino. Humboldt is still a study, as is Temecula, which has shown it can produce remarkable wines with an astonishing range of grape varieties.
Do wine writers, wine magazines and wine blogs commit a disservice to consumers by rhapsodizing about intricacies in wine most consumers don't care about? (yeast strains, volatile acidity, clone selection, etc.) Or is that minutia nonetheless important?
As a non-scientist, I don't get into that kind of information deeply, but I will when it seems essential to explaining the nature of a wine or the precision and goals of the winemaker. If a winemaker makes a telling point about why he chose this strain of yeast or that clone of a grape I will try to convey the significance and impact of that decision to readers. Most wine enthusiasts may not care much about scientific details, but I'm also aware that the curiosity and knowledge about wine among even casual consumers has risen sharply over the past couple of decades. They still are more interested in personalities, regions and styles than scientific minutia, but sometimes the minutia can translate into an angle that does intrigue and inform them.
As both a food and wine writer, do you have any 'secrets' to pairing food and wine?
No secrets and no rules, but a few guidelines. Seasonality is the primary consideration. Basically, that means white wines and lighter dishes in the summer, red wines and heavier dishes in the winter. Another way of saying that, I suppose, is simply to consider the weight of both wine and dish when pairing the two. In other words, chenin blanc or sauvignon blanc with raw oysters, zinfandel or petite sirah with rib-eye steaks. Seasoning and method of preparation are more important to keep in mind than the old standards of red wine with red meat, white wine with chicken, fish and pork. People have grown to see the joy in matching pinot noir with salmon, so why not barbera with chicken, provided some thought first is given the spices applied to the fowl?
What specific wine varieties would you like to see the public embrace more fully and why?
At the top of the list would be riesling. It's such a historic, versatile and marvelous wine that if consumers only gave it a chance they'd be hooked. But riesling got set back years ago when it was considered solely a sweet wine, at a time when consumers were being told that to be seen as sophisticated wine enthusiasts they were to drink dry wines. It's still suffering from that image, even though notable versions of dry riesling abounds, and even though consumers are more willing nowadays to fess up and acknowledge without apology that they enjoy at least some sweetness in their wine. Why those consumers have turned so enthusiastically to sweet red blends and sweet whites like muscat and not riesling is a mystery that needs to be investigated. It can't be price; just last night I unscrewed the cap of a terrific dry riesling from Washington state; it cost me all of $5. The public has embraced zinfandel, but it's a rocky romance, with alienation often seeming to be lurking just around the corner. I think it's because many zinfandel producers haven't settled on a consistent house style; one year their zinfandel will be a model of finesse, the next it will be over-ripe. Consumers fall in love with a style and don't like it when the subject of their affection changes in inexplicable ways. That looks to happen with zinfandel more often than with other varietals. Vintners will say those changes only reflect the variability of the vintage, but I suspect their eagerness to chase points has more to do with variability than the weather.