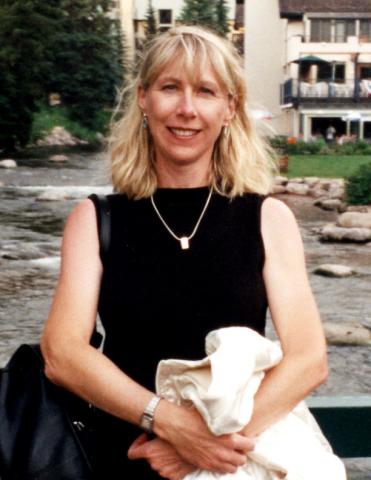 IntoWine recently caught up with Cerridwen Wines Winemaker, Deborah Bennett to discuss wine and her thoughts on current trends in the wine industry.
Q: You originally came to Napa Valley seeking to become a wine writer. Why the change to winemaking?
A: The whole thing was really kind of wild.  Shortly after I moved to Napa I attended a seminar where the question was asked, "What would you do as a career if you could do anything you wanted?" It came as a complete surprise to me when I answered, "Become a winemaker."  I had no idea where that had come from.  It wasn't something I'd been considering.
Q: Your winemaking mentor is the much-admired winemaker Greg La Follette. How did you connect with Greg?
A: It's interesting because I almost didn't connect with him!  About five years ago, a wine studies classmate of mine invited me to go to the Pinot on the River Festival in Sonoma County.  A few days before the event I decided I'd better stay home instead and study for our upcoming exam.  But my friend's car broke down at the last minute, and she needed a ride over to Sonoma, so as fate would have it I ended up going to the festival.
Greg's wines were my favorites at the event.  I was also enormously impressed by how passionate he was about winemaking, more so than anyone I'd ever met before.  After the festival, I emailed Greg and said his wines were my #1 choice.  We emailed back and forth for a few months.  Then one day he invited me to do a barrel tasting.  I remember feeling tremendously shy and nervous in the presence of this much-lauded Wizard of Wine.  As I tasted, I was so incredibly in awe of how Greg orchestrated a symphony of aromas and flavors using different clones and barrels, and how all of these layers unfolded themselves with each additional sip.  
After we'd finished tasting, he asked me, "So what is it you want to do in the wine business?"  When I said I wanted to become a wine writer, he had a bewildered look on his face as he looked around the cellar as if to say, "Why would anyone want to do anything other than this?"  But all he said to me was, "A lot has been written about wine." He walked me to the door, and as I was leaving much to my surprise he said, "Come work harvest this fall!"  That internship led to me making wine with Greg on both sides of the equator, including having the opportunity to work solo supervising a harvest in Australia.  I also did an internship in New Zealand before making my own first wine.
Q: What is the inspiration behind the brand name Cerridwen?
A: Cerridwen is the Celtic goddess of the moon. She symbolizes inspiration and transformation which to me is what the art of winemaking is all about.  On the label there's a full moon illuminating a misty vineyard at night.  It seemed a perfect fit for my wine.
Q: Tell us about your wines.
A: I'm tremendously passionate about my wines and am totally hands on with everything.  I obsess about every last detail.  I go to all extremes and put an incredible amount of time and personal energy into them. I'm deeply committed to quality without compromise.  I use my senses and intuition to make my decisions.  I allow each wine to reveal its own unique character.  My wines have the complexity of flavors and aromas that comes from native yeast fermentation.  My wines combine intensity with elegance and finesse.
Q: How does Greg's winemaking philosophy manifest itself in your wines?
Above all else, he deeply instilled in me the conviction that native yeast fermentation and aging sur lie yield wines that are unparalleled in complexity and excellence. He taught me the intricacies of it all, from keeping everything as sanitized as a hospital surgery room, to closely monitoring the fermentations, to the ritual of tasting the wine and lees every week in barrel to make sure that all is well.
Q: Your first vintages are a Pinot Noir, a Cabernet, and an old-vine Carignan. Why these three varietals?
A: Pinot Noir was the only wine I ever intended to make.  It's my favorite varietal.  It has a transparency that shows off all the subtle complexities of aromas and flavors that tend to be covered up in wines with more extraction and weight.  Pinot Noir is elusive, beguiling and intriguing.  Carignan and Cabernet weren't part of the original plan, but so much for trying to map out one's winemaking destiny in advance!
First came the Carignan.  Greg had nursed back to health a small vineyard in Sonoma County with 122-year-old Carignan vines originally planted by the Kunde family and which, over time, had become nearly dormant.  But with the 2012 vintage being compressed into so few weeks, Greg's schedule was so extraordinarily hectic he didn't have a single spare moment to pick and make the Carignan which had only been a side project from the start.  So he passed the grapes on to me.  
Next came the Cabernet.  Greg had made wine with Gordon Holmes for Lookout Ridge.  Greg's association with Gordon led to me not only making my wines in Gordon's cave but some of Gordon's Cabernet as well.  As it turned out, I really enjoyed making the Carignan and Cabernet.  I feel that while keeping each of the two wines varietally correct I did my own original take on them which was very rewarding.  In fact, I've decided to continue doing one or two of these special projects each year from now on.
Q: What is your goal for Cerridwen Wines?  
A: I intend to add on a few more single vineyard Pinot Noirs, and to expand production to 500 cases, 1,000 at most.  I don't want to make any more wine than I'm able to while still putting as much passion and meticulous care into them as I do right now.  I also want to grow some of my own grapes and be hands on from start to finish.
Q: When it comes to winemaking, what's one thing you know now that you wish you had known before you started?
A: Actually, I'm very grateful that I didn't know anything before I started that I know now.  That would have been like reading the last chapter of a novel before the first, or seeing the end of a movie before watching the opening scenes.
Q: Lastly where can Cerridwen Wines be purchased?
A: You can visit my website at cerridwenwines.com where you'll find additional information and a contact page.  Or you can simply email me:  [email protected].