Top Ten Wines for 2016
I tend to taste and drink a lot of wine over the course of a year. I am in a few tasting groups, sometimes the wines are consumed at various local wine store tastings and a number drunk with friends and family. Early on, it was evident that the best way to pay attention and also to remember what wines were consumed was to write a tasting note. Over the years, I have written well over 10,000 tasting notes probably representing 70% of the wines I have tasted. I make no pretense about the quality of the notes, but sip by sip and bottle by bottle, the notes have gotten a bit better. It always interesting at the end of the year to go back and review what wines were consumed and which ones I liked the best – overall and in categories. In 2016 I wrote 1,334 tasting notes. Thanks to computers, I can sort and select them down into various lists. I give you these to use as you wish – suggestions, comments, and reasons to laugh or disagree.
Caveat - I have for the most part not repeated wines that were tasted multiple times or the same wine from a different but close vintage in an effort to list more wines for those looking for suggestions. I drink, for the most part, what my wife and I like, so did I miss out on categories or specific wines? You bet. There is a lot of great wine out there and one can't drink it all. Part of the fun is seeing, over the years, how tastes change, finding new discoveries, following the development of vintages but most of all, just enjoying this special beverage. Cheers! - Loren Sonkin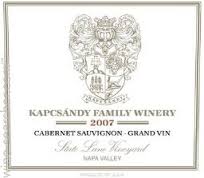 1. 2007 Kapcsándy Family Winery Cabernet Sauvignon (Grand Vin) State Lane Vineyard - USA, California, Napa Valley, Yountville
Wow. The best wine I have had so far this year and it's been a good year for wine drinking. I popped the cork and let it breathe for about 12 hours prior to serving. Just my wife and I drinking it over a couple of hours. I wish I would have had more time, but we were meeting friends for the Indians game. Purple in color, ruby at the rim. The nose has cassis, violets, coffee grounds, slight blue berries, graphite and spice. Just Wow. But the texture. silky, yet lush, soft yet structured. There are tannins but they glide down one's throat. Lots of layers of cassis and graphite, slight earth and dark cherries. Deep and just explodes on the palate yet is not a fruit bomb. Long, long finish. While it may not be at peak, if you have more than one, it is an amazing wine experience right now. Fresh and vibrant. Napa cabs don't get better than this. (100 pts.)
For more than 25 years, The California Wine Club founders Bruce and Pam Boring have explored all corners of California's wine country to find award-winning, handcrafted wine to share with the world. Each month, the club features a different small family winery and hand selects two of their best wines for members.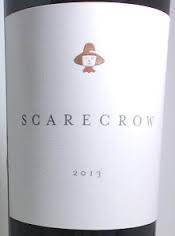 2. 2013 Scarecrow Cabernet Sauvignon - USA, California, Napa Valley, Rutherford
Wow. Amazing wine. Great on pop and pour and just as great revisiting at the end of the night. Cassis and floral notes and pencil lead and licorice and clean forest floor notes. Wow. gorgeous texture. Seamless wine. Not a blockbuster by any means. Transcends the old world - new world breakdown of style. Layers of complexity that unwind in the glass. Despite being so accessible right now, I think it has a long life ahead as well. I imagine it gets better but utterly a 100 point Napa cab right now. (100 pts.)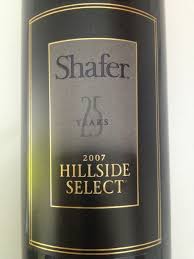 3. 2007 Shafer Cabernet Sauvignon Hillside Select - USA, California, Napa Valley, Stags Leap District
Wow. Allowed to breath for about an hour or so. This is big and masculine for a SHS, but it's about proportion. Purple in color. The nose has cassis, slight blueberries, dark cherries, licorice and sandalwood. On the palate, this is still very young. Plenty of tannins but a great texture, lush and rich. A lot of cassis fruit along with some char. It is very deep and very long. Sure it's got a couple of decades left and if you don't like decadent wine, let it rest for most of that, but this is off the charts deep, tasty and complex. Long finish. From the first sip to the last of the bottle (I had both), it is everything I want from a Napa Cab. (100 pts.)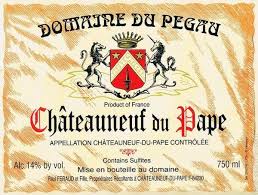 4. 2000 Domaine du Pégaü Châteauneuf-du-Pape Cuvée da Capo - France, Rhône, Southern Rhône, Châteauneuf-du-Pape
This was decanted at 4:00, served at 8:00. Still young and just kept getting better in the glass. Purple in color, ruby at the rim. Gorgeous nose. Plums, black raspberries, slight funk more like wet fur, saddle leather, slight violets, spice. More just kept coming out. Every bit as good or better on the palate. The fruit took some time to come out. Initially, its more about spice. Then it slowly emerges. Layers of complexity. And it keeps changing. Why not 100, there is a slight drying quality to the finish. That is nit picking as this wine was phenomenal. We didn't vote, but probably my WOTN. (99 pts.)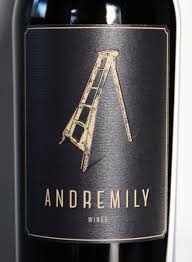 5. 2013 Andremily Syrah No. 2 - USA, California, Central Coast, Santa Barbara County
I knew I would be drinking this over two nights, so I opened one just to check it out. Wow. Purple in color. The nose is open and gorgeous. Black raspberries, grilled meats, roasted meats, white pepper and minerals. Lovely. On the palate, lush big texture. It also has the lightness of being Saxum wines sometimes have. Powerful yet deft. Black raspberries, grilled meats and peppery. Great balance. Long finish. I had to had the bottle from my wife so we could each have a glass on day 2. It actually had shut down just a bit. Some vigorous swirling revived it. So easy to drink. Just an amazing wine. My guess is in 5 years this scores 100 points from me. (99 pts.)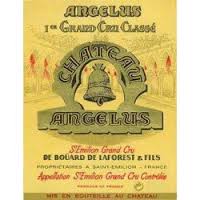 6. 1989 Château Angélus - France, Bordeaux, Libournais, St. Émilion Grand Cru
Stellar showing for this bottle. Pop, decanted for sediment and served. The cork crumbled a bit on opening. Ruby in color. The nose is gorgeous and classic. Cherries, cigar, cassis, slight wet leather, roasted meats and spice. On the palate, the texture is sublime. Vibrant yet lithe. Layers of cherries and cassis with tobacco and earth. Well balanced. Long finish. I have to think this is pretty much at peak not but no hurry. I have multiple bottles of this and this was the best showing. (98 pts.)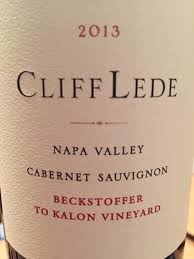 7. 2013 Cliff Lede Cabernet Sauvignon Beckstoffer To-Kalon Vineyard - USA, California, Napa Valley, Oakville
I teetered on giving this 100 but if I had to teeter, it didn't get it though I am not sure why. I had high hopes for this and it exceeded them. The bottle was opened at 10AM and allowed to breathe. The nose has cassis and blueberries with cedar and spice. On the palate, this is a powerful masculine styled wine. It's a bruiser. Lots of cassis, some blueberries as well on the palate. A bit of cedar but very clean and young. It is above all though, just delicious. Probably the most delicious wine on the table. It will be interesting to see where it goes from here. My first time trying this wine, it makes me wonder if perhaps the Poetry is worth the $300 per bottle if it is better than this. (99 pts.)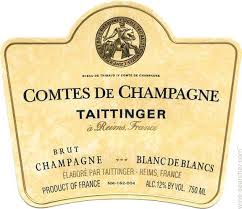 8. 2006 Taittinger Champagne Brut Blanc de Blancs Comtes de Champagne - France, Champagne
Awesome showing from Magnum. Still on the youthful side. The nose is gorgeous with chalk and apples and bit of minerals. With air some hazelnuts come out. A nice head with lots of very tiny bubbles. On the palate, minerals with pears, slight grapefruit and that chalk note continues. Very crisp. An amazingly long finish. This wine has that quality of a perception of weight while it dances across the palate. I rarely find that in wines but I liken it to Muhammad Ali. Power as it dances. Great wine. I think people forgot about it in the WOTN voting. (98 pts.)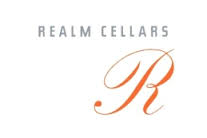 9. 2012 Realm Cellars The Bard - USA, California, Napa Valley
Drank this while watching the Browns lose after being up 20-0. Probably why it didn't score 100. :-( Gorgeous wine. Pop and pour, it took about two hours to open but really drank well from the start. Deep cassis on the nose with some graphite and iodine. Also some char. On the palate, this is juicy and lush. Great fruit. Very accessible. Long finish. Just a gorgeous wine. (99 pts.)

10. 2013 Maybach Family Vineyards Cabernet Sauvignon Materium - USA, California, Napa Valley, Oakville
Fast becoming my wife's favorite wine. She kept going back to this all night. I opened the bottle at 7:00am and let it breathe all day. Recorked at 4:30 and took it back to the restaurant. This was showing great if very young. Purple in color. A nose of cassis, cedar, minerals and licorice. On the palate, just a great soft yet vibrant texture. Deep and complex. Loads of cassis and minerals. Great balance. A bit more air or time and this gets to 100 points I am sure. Is it as good as the 07? It would be cool to drink side by side. (98 pts.)