We're sorry, this video is not available rnow. Please check back later.
In this episode of IntoWineTV, host Lisa Kolenda and wine experts Edward Ruiz, Cezar Kusik, and Bartholomew Broadbent convene at one of San Francisco's finest restaurants, Incanto, to taste and discuss Sparkling Wines.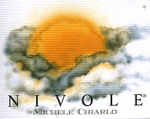 Theme: Sparkling Wines
Wine: Michele Chiarlo Moscato D'Asti Nivole 2008 ($15)
Find Michele Chiarlo Moscato D'Asti Nivole 2008
Varietals: 100% Moscato Bianco
Alcohol: 5%
Region: Asti, Italy
- Upcoming IntoWineTV Video Themes
- Wine producers and distributors: Find out how to get your wines included in our next session. More info...
Background:  The Moscato Bianco grape is an extremely ancient one, the origins of which are not precisely known. Wines from this grape were first developed as still wines in the 17th century under the patronage of the House of Savoy, when refined methods of cultivating and vinifying this difficult variety were discovered. The cool, steep Langhe hillsides of Asti and Cuneo, near the town of Canelli, remain the principal center of production for Moscato d'Asti (hence, the alternate name, Moscato di Canelli). Calcium-rich, chalky soils produce the most fragrant Moscato Bianco grapes, and an excellent exposure is essential to bring the fruit to perfect maturity.
Wine Notes: Moscato d'Asti is one of the most sublime and delicate of all dessert wines, which should be consumed at its freshest and most youthful. Its very low level of alcohol makes it particularly light and soft on the palate, and especially gentle for consumption after dinner, when wines of greater alcoholic content have typically been consumed beforehand. The name "Nivole," which means "clouds" in Piedmontese dialect, appropriately suggests the wine's airy, elegant quality The fragrant, intensely fruity bouquet, offset by musky notes, leads to a refined sweetness supported by an excellent acid balance on the palate, with a suggestion of effervescence in the texture. The finish is clean and crisp, with a persistent flavor of grape and citrus characteristic of the variety.
Experts:
Edward Ruiz, Wine Director at San Francisco's Incanto Restaurant. 
Cezar Kusik, Fine Wine Specialist, Fourcade & Hecht Wine Selections.
Bartholomew Broadbent, CEO of Broadbent Selections. Bartholomew was named as one of the "fifty most influential people in the wine world" by Decanter Magazine. He is also widely considered to be one of the world's foremost authorities on Port and Madeira. Learn more about Bartholomew Broadbent.
Location: Incanto Italian Restaurant & Wine Bar, Situated in the heart of one of San Francisco's most charming residential neighborhoods, Incanto's rustic Italian setting, with its handcrafted stone, antique brick and woodwork, 16th century Latin parchments, and private dining room dedicated to poet Dante Alighieri, provides a uniquely warm and inviting dining environment.
Incanto's daily-changing menu honors old-world traditions including house-cured meats, unusual regional pastas, fresh local seafood and a commitment to sustainably grown and harvested produce. Incanto's award-winning wine program features one of the most diverse Italian wine lists in the United States and an ever-changing lineup of more than twenty wines by the glass, half-glass, half-liter, and flight.