We're sorry, this video is not available rnow. Please check back later.
In this episode of IntoWineTV, host Lisa Kolenda and wine experts Bartholomew Broadbent, Edward Ruiz, and Rob Renteria convene at one of San Francisco's finest restaurants, Incanto, to taste and discuss Italian "Island" Wines.
Theme: Italian "Island" Wines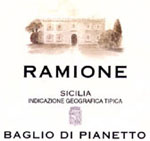 Wines: 
Baglio di Pianetto Ramione 2004
Baglio di Pianetto Ficiligno 2007
Region: Sicily
Alcohol: Ramione - 14%, Ficiligno - 13% 
Varietals: Ramione - 50% Merlot 50% Nero d'Avola, Ficiligno - 50% Insolia 50% Viognier
- Upcoming IntoWineTV Video Themes 
- Wine producers and distributors: Find out how to get your wines included in our next session. More info... 

Background:  Produced from selected vineyards at Baglio di Pianetto, the Sicilian estate of Count Marzotto. Baglio di Pianetto is a winery carefully built and groomed to produce world-class wines from Sicily. Sicily is one of Italy's oldest and largest wine-producing regions, and has recently attracted attention from top winemakers and consumers alike. The new estate of Baglio di Pianetto includes two vineyards, carefully selected within Sicily and developed to take advantage of altitude and location. The winery combines indigenous grape varietals with classic international grapes to create wines of distinctive character and interest. 
Experts:
Bartholomew Broadbent, CEO of Broadbent Selections. Bartholomew was named as one of the "fifty most influential people in the wine world" by Decanter Magazine. He is also widely considered to be one of the world's foremost authorities on Port and Madeira. Learn more about Bartholomew Broadbent.
Rob Renteria, Wine Director at Napa Valley's Martini House.
Edward Ruiz, Wine Director at San Francisco's Incanto Restaurant.
Location: Incanto Italian Restaurant & Wine Bar.  Situated in the heart of one of San Francisco's most charming residential neighborhoods, Incanto's rustic Italian setting, with its handcrafted stone, antique brick and woodwork, 16th century Latin parchments, and private dining room dedicated to poet Dante Alighieri, provides a uniquely warm and inviting dining environment.
Incanto's daily-changing menu honors old-world traditions including house-cured meats, unusual regional pastas, fresh local seafood and a commitment to sustainably grown and harvested produce. Incanto's award-winning wine program features one of the most diverse Italian wine lists in the United States and an ever-changing lineup of more than twenty wines by the glass, half-glass, half-liter, and flight.