We're sorry, this video is not available rnow. Please check back later.
In this episode of IntoWineTV, host Lisa Kolenda and wine experts Bartholomew Broadbent, Cezar Kusik, and Rob Renteria convene at one of San Francisco's finest restaurants, Incanto, to taste and discuss Super Tuscan wines.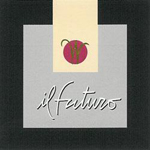 Wine: IL Colombaio di Cencio 2001 IL Futuro ($67)
Find the IL Columbaio di Cencio 2001 IL Futuro
Region: Tuscany
Alcohol: 13.5%
Varietals: 40% Sangiovese, 40% Cabernet Sauvignon, 20% Merlot
- Upcoming IntoWineTV Video Themes
- Wine producers and distributors: Find out how to get your wines included in our next session. More info...

Background: 
This stunning estate is set high in the hills of Gaiole, and already responsible for some of the best wines of the region, under the inspired winemaking of Jacopo Morganti and oenologist Paulo Vagaggini (also consultant at Fuligni). Only two wines are made here: I Massi, a stunning Sangiovese dominated Chianti, and Il Futuro a massive Cabernet, Sangiovese and Merlot blend which has already won Tre Bicchieri in more than one vintage
Discover-Chianti.com wrote:
"Wine is strange, strange because it is capable arousing lasting passions in time. This is a brief history of the passion of a German entrepreneur who, some years ago, built a cellar in the heart of the historical Chianti, near Castello di Brolio, called the Colombaio di Cencio. Unlike many others he did not want to buy an old farm, restore it and dedicate it to wine production. Werner Wilhelm went further, he had a cellar built with all the characteristics and materials typical of the Chianti, a modern interpretation of an ancient rural building. He planned a cellar for the future, endowed with a complex computerized system of heating, cooling and running the entire wine making process. Besides this, also the most advanced plants for pressing and filtering have been foreseen as barrique vats which are continually renewed. The aim of all this is to produce an outstanding wine. The methods soon bore fruit, if we consider that the activity was begun only in 1998 and international appreciation was not slow to come. We are accompanied by Jacopo Morganti, a pure Chiantigiano and director of this 'thinking' cellar. We tasted together with him the only two brands now in production, I Massi del Colombaio, a Chianti Classico Riserva, and Futuro, a Supertuscan which is achieving great results only now as it is a complex wine with an outstanding structure which emanates a very delicate bouquet where we can clearly distinguish the fragrance of cherry and vanilla. We felt very enthusiastic about this wine when tasting it. It seemed to issue fruity tones, absolutely harmonious with one another and even an after taste, reminiscent of chocolate. A wine for aging which will no doubt improve with time."
Experts:
Bartholomew Broadbent, CEO of Broadbent Selections. Bartholomew was named as one of the "fifty most influential people in the wine world" by Decanter Magazine. He is also widely considered to be one of the world's foremost authorities on Port and Madeira. Learn more about Bartholomew Broadbent.
Cezar Kusik, Fine Wine Specialist, Fourcade & Hecht Wine Selections.
Rob Renteria, Wine Director at Napa Valley's Martini House.
Location: Incanto Italian Restaurant & Wine Bar.  Situated in the heart of one of San Francisco's most charming residential neighborhoods, Incanto's rustic Italian setting, with its handcrafted stone, antique brick and woodwork, 16th century Latin parchments, and private dining room dedicated to poet Dante Alighieri, provides a uniquely warm and inviting dining environment.
Incanto's daily-changing menu honors old-world traditions including house-cured meats, unusual regional pastas, fresh local seafood and a commitment to sustainably grown and harvested produce. Incanto's award-winning wine program features one of the most diverse Italian wine lists in the United States and an ever-changing lineup of more than twenty wines by the glass, half-glass, half-liter, and flight.