The celebration for the Fourth of July is one of two holidays in which I advocate limiting ones wine choices to wines of the USA (Thanksgiving being the other).  It's a time to celebrate America.  Perhaps that is a bit jingoistic, but there it is.  And, in keeping with the spirit of the holiday, the wines consumed should offer fireworks!  Sometimes that means spending a bit more on the wine, but it's a time with friends and family and spending a bit more is worth it.  With that in mind, here are ten wines that are on my list for this year's celebrations (it is after all a three day weekend).  All of these wines will work on their own, with food hot off the grill or watching fireworks.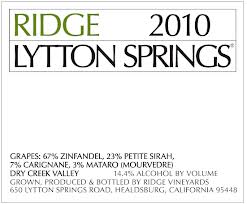 Ridge Lytton Springs – This is a blend of Zinfandel, Petite Sirah and other grapes.  I have a few different vintages in the cellar as this wine tastes great on release and ages incredibly well.  It's a crowd pleaser for both the casual fan and uber wine geek.  It can be found most anywhere for around $30.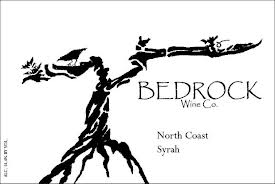 Bedrock Syrah North Coast – Bedrock is a winery owned by child prodigy Morgan Twain Peterson.  It's a winery that is really coming in to its own with a host of different wines.  This one is their entry level Syrah and it's fantastic.  Easy to drink and easy to afford at around $22 and delicious with burgers, chicken or steak.  If you happen to have some unopened bottles left over, it will last in a good cellar for a decade.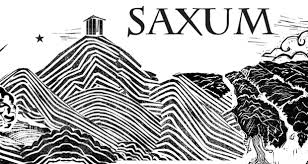 Saxum James Berry Vineyard – OK, these are hard to find and very expensive.  A bottle from the winery is around $90 but they don't have any unless you are on their coveted mailing list.  I hate to think how much these cost in the aftermarket or a restaurant.  Still, it is my favorite American winery and any 4th of July celebration wouldn't be complete for me without a bottle.  This is my favorite, but any of the six or so offerings is phenomenal.  Talk about fireworks in a bottle, this wine's aroma virtually explodes from the bottle.  This is a high octane wine that goes well with grilled foods or is just delicious on its own.  They carry a lot of alcohol, so be careful, as they are so smooth, one doesn't notice it while drinking.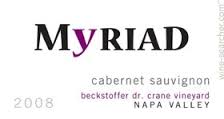 Myriad Cabernet Sauvignon – When people ask me whose mailing list should I sign up for, this is one of my answers.  I have only been buying these wines since 2010, but in my opinion, Mike Smith is one of the up and coming great winemakers.  The wines are fantastic.  This is the entry level Cabernet which is not cheap at about $55.  Even better, if you can afford it, look for the single vineyard designate wines.  If you love good California Cabernet, these rock the house!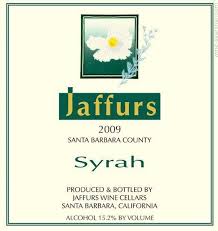 Jaffurs Syrah Santa Barbara County – Another one of my favorite wineries, Craig Jaffurs makes some very expensive and well worth it Syrahs.  This one, however, is their entry level Syrah.  It can be found for around $30 and is outstanding.  It is delicious, complex and deep.  Always a crowd pleaser, it can be cellared for a decade or more.  Grilled meats, fowl or vegetables work great with this wine. 

Rivers Marie Pinot Noir Sonoma Coast – This from another winery who makes some great single vineyard wines, but also an entry level wine that delivers well above its price.  The entry level Sonoma Coast bottling is about $30 which is hard to beat for a Pinot Noir of this quality.  It is has great cherry fruit and with age shows wonderful complexity.  Buy some to drink now and in the future.  Pinot lovers everywhere seem to really like these. 
J. Thomas Pinot Noir – Lots of places in the United States make great wines besides California.  Oregon is making some of the best Pinot Noir's in the world (and some great whites too).  One of my favorites is the J. Thomas Pinot Noir.  This is a producer who marches to his own drummer.  The wines are on the lighter side, showing the more feminine side of Pinot Noir.  They are just lovely and work so well with food.  At about $50, these are priced quite fairly.  In a good cellar, they can age for a couple of decades.  Unfortunately, the distribution is limited outside of the Pacific Northwest (the Internet can be your friend).  It is worth the effort to track one down.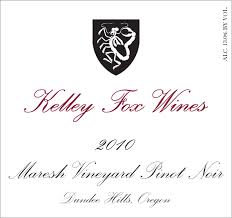 Kelley Fox Pinot Noir Maresh Vineyard – Another Oregon producer making great wines.  Ms. Fox has made wines for others, but this is her autonomous label.  Maresh vineyard is one of the older vineyards in Oregon.  Fox makes a variety of wines, but this is my favorite.  Not to light, not to over the top, it is flat out delicious.  Complex with great depth and cherry fruit, this wine will go great with chicken, fish or vegetarian fare.  Around $50.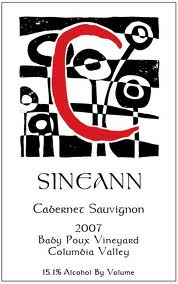 Sineann Cabernet Sauvignon Baby Poux – The owner of this winery and I have been friends going back to our pre-wine college days so perhaps I am a bit biased, but I love the wines.  Based in Oregon, Sineann makes a plethora of wines from Oregon and Washington grapes.  This one is from the famed Champoux vineyard in Washington, the wine got its name as the vines used for this bottling were originally some of the younger vines in the vineyard.  Now, these vines are twenty years old and the Cab is very special.  Not as fruit forward as a California Cabernet, this has lots of depth and still plenty of fruit.  It drinks well on release and improves in the cellar for a decade or two.  And it has a great name.  About $45.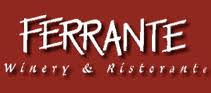 Ferrante Vidal Blanc Ice Wine – Wine is made in all 50 states.  I will be spending my Fourth of July in Ohio and that is where this wine hails from.  Before you dismiss it, try it.  This is an outstanding dessert wine that will compete with wines of Germany or France or anywhere.  It costs $30 for a 375ml bottle.  With wonderful aromas of peaches, it is sweet but not cloying with good acidity.  But, it you can't find it, ask around and find out what's the best local wine where you are.  Try a bottle and enjoy. 
Here's hoping you have a happy and healthy Fourth of July!