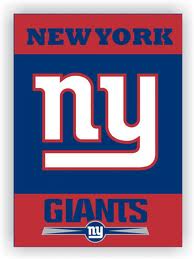 What's an appropriate wine to serve at a New York Giants themed party? What wine would be a good gift for a hard core Giants fan?
 The year was 1925.  Five teams asked to join the National Football League, bringing the total number of teams in the organization to 23.  Only one of those five teams, the New York Giants, is still active in the NFL.  The Giants' first owner, Tim Mara, paid $500 for the team; today, according to Forbes.com, the New York Giants are worth approximately $1.3 billion dollars – a nice return on investment, even by New York standards.
The New York Giants have won four pre-Super Bowl NFL titles and three Super Bowls, most recently upsetting the undefeated New England Patriots team in Super Bowl XLII on February 3, 2008.  Throughout its history, the team has attracted top players and coaches, including 27 Hall of Fame inductees.  The names of Jim Thorpe, Mel Hein, Frank Gifford, Lawrence Taylor and Larry Csonka are familiar to football fans young and old, as are Giants' Ring of Honor inductees Tiki Barber and Phil Simms.  Only one other team, the Chicago Bears, has more players in the Pro Football Hall of Fame.
Quarterback Eli Manning leads the current team under the direction of head coach Tom Coughlin.  In the 2011 post-season, the Giants won their 16th division championship in a stunning victory over the Green Bay Packers.
Giant Rivalries
The Giants' rivalries are numerous and legendary.  The teams' rivals include the Philadelphia Eagles, Dallas Cowboys, Washington Redskins, San Francisco 49ers and New York Jets.  The Giants-Eagles rivalry is partly geographically-induced, but has been reinforced by many years of close games, heartbreaking losses and hard hits.  It is the Giants-Redskins rivalry, however, that has lasted the longest.  The teams have traded wins, losses and tackles since 1932.
Wine Recommendations for Giants Fans
Which wine would you pour for a fan of the legendary New York Giants? For fans of a team that brings great pride to New York City, perhaps a wine created right in the Big Apple would be your best option.
Manhattan's City Winery is not only an urban winery, it's a wine bar, restaurant and music venue.  You can make your own wine at City Winery or try some of the wines David Lecomte creates from New York, California and Oregon grapes.  You can even enjoy a klezmer brunch on select Sundays.  City Winery's white wines include Downtown White 2010, a chardonnay, which sells for $18 per bottle, City Winery Sauvignon Blanc 2009, also $18, and the 2009 Roussanne ($36).  Red wines include Village Voice Vino 2009, a cabernet sauvignon blend, New York City Cab 2009, also cabernet sauvignon, and City Winery Reserve Syrah Alder Springs 2009.  Expect to pay $25 for both cabernets and $42 for a bottle of the Reserve Syrah Alder Springs.
Brooklyn Winery offers a seasonal menu of small plates, salads and desserts at its wine bar, where you can also participate in wine tastings and classes and listen to music, depending on the day of the week.  Brooklyn Winery also offers three different winemaking packages.  If you'd prefer to taste wines someone else has created, take a weekend tour and then stop by the wine bar for a tasting.  Brooklyn Winery's 2010 Batch 001 Chardonnay, which won double gold at the 2011 New York Wine and Food Classic, is available for $33 per bottle, and the 2010 F. B. Riesling, which won a gold medal at the same competition, costs $31 per bottle. If you prefer red wines, try the 2010 Brooklyn Noir, a pinot noir made from Russian River Valley grapes.  Expect to pay about $37 for a bottle.
Also in Brooklyn, Brooklyn Oenology Tasting Room offers a selection of wines created by owner and winemaker Alie Shaper.  The Brooklyn Oenology Tasting Room (dubbed "BOE" by Shaper) offers wines and spirits as well as snacks and local treats.  BOE's 2007 Social Club Red, a Bordeaux-style blend, 2007 Chardonnay and 2006 Motley Cru, also a red blend, all received gold awards from the Best of Appellation Program.  BOE produces some vegan wines, including the 2009 "Friend" Riesling, which was created to help raise funds and awareness for safe pet foods.  Expect to pay $15 to $20 for a bottle of BOE wine.
New York City does have one commercial vineyard within its limits; you'll find it at the Queens County Farm Museum.  This historic farm, which dates back to 1697, began auctioning wines made from grapes grown in its vineyard in 2010.  Queens County Farm currently produces three wines: chardonnay, merlot and Adriance, a red blend.  Winemaker Gary Mitchell also manages the farm's vineyard.  You'll pay $21 to $29 for a bottle of Queens County Farm wine, currently available only at the farm museum and Whole Foods in New York City.