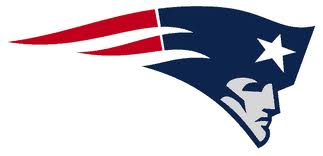 What's an appropriate wine to serve at a New England Patriots themed party? What wine would be a good gift for a hard core Patriots fan?
 Ask any pro football fan about the decade's top NFL franchises; chances are high that the New Enland Patriots will be on that fan's short list of the league's best teams.  Since 2001, the Patriots have won three Super Bowl titles and made the playoffs eight times; coach Bill Belichick has been named NFL Coach of the Year three times.  The Patriots' strong record of success under Belichick's leadership attracts the admiration of football fans across the country.
The New England Patriots played their first season in 1960, in the now-defunct American Football League.  At that time, the team was known as the Boston Patriots; the team logo featured "Patriot Pat," a football-playing Minuteman.  In 1970, the Patriots joined the National Football League and broke ground on their new stadium, Foxboro Stadium, located in Foxborough (also spelled "Foxboro"), Massachusetts.  The next year, playing in their new stadium, the team became the New England Patriots.  In 1976, the team qualified for the NFL playoffs for the first time.
The Patriots lost their first two Super Bowl games in 1986 and 1997.  After losing to the Packers in 1997, head coach Bill Parcells resigned, to be replaced by Pete Carroll, who in turn left the team in 2000.  Bill Belichick has coached the Patriots ever since.  Under Belichick's direction, the Patriots have built a reputation for outstanding teamwork, talented players and post-season excellence.  Quarterbacks Drew Bledsoe and Tom Brady have led the team to multiple playoff games.  The Patriots are only the second NFL team to win three Super Bowl games in four years, winning Super Bowls XXXVI, XXXVIII and XXXIX with Tom Brady as quarterback.  The Patriots continued to uphold their reputation for excellence, winning all 16 games in the 2007 season and making the playoffs every season except 2008.
The Patriots are known for their intense rivalries with the New York Jets and Indianapolis Colts as well as their "End Zone Militia," a group of volunteers who support the team by dressing as Minutemen and firing musket salutes whenever the Patriots score at Gillette Stadium, their newest home.  Patriots fans abound, not only in the New England states, but also in the Mid-Atlantic states.  You'll even find Patriots fan clubs in Texas and the United Kingdom.
Which wines would you pour for a New England Patriots fan?
Two wines bear the team's name, making either a good choice for your favorite Pats fan.  Terra Andina's The Patriots Gran Reserva Cabernet Sauvignon 2008 retails for $16 per bottle, while Ella Valley Vineyards' HAI "The Patriots" Cabernet Sauvignon Reserve Not Mevushal 2009 sells for $13 to $18 per bottle.
If you prefer a wine created in the Patriots' home territory, you have many options.  You'll find wineries in all six New England states, offering everything from traditional still wines to fruit, dessert, sparkling and ice wines.  Plymouth Winery, a relatively easy drive from Gillette Stadium in Foxborough, makes gold medal-winning fruit dessert wines as well as Diamond Wine, a white wine made from American Diamond grapes.  Plymouth Winery uses grapes grown in Massachusetts and California; the grapes used in Bug Light Red are grown on Martha's Vineyard, which takes its name from the wild grapes found there by Dutch settlers.  Expect to pay $13 to $15 for a bottle of Plymouth Winery Blueberry or Raspberry dessert wine and $11 for a bottle of Diamond Wine.
In nearby Rhode Island, Newport Vineyards claims to be New England's largest wine grape grower.  The vineyard and winery date back to 1988, when Captain Richard Alexander partnered with the Nunes family; the Nunes vineyard supplied Alexander's newly-built winery with grapes.  In 1995, John and Paul Nunes bought out the Captain and took over the winery, changing the name to Newport Vineyards.  Longtime winemaker George Chelf continues to create award-winning wines.  Newport Vineyards 2010 Riesling won gold at the Eastern States Exposition International Wine Competition ("The Big E"), and Newport Vineyards 2009 Riesling won Best of Show at the Atlantic Wine Competition.  Newport Vineyards also creates red, dessert and sparkling wines.  Expect to pay $17 for a bottle of 2009 Riesling and $35 for a bottle of Newport Vineyards Vidal Ice Wine.
Colchester, Connecticut's Priam Vineyards operates a completely solar-powered winery and uses sustainable farming principles throughout its 24 acres of vineyards.  Instead of pesticides, Priam Vineyards uses bluebirds to control pests.  The National Wildlife Federation has certified Priam Vineyards' property as a bird and wildlife habitat.  In the midst of all of this natural beauty, Priam Vineyards offers a summer concert series, art exhibitions and wine and cheese pairing classes.  Priam Vineyards Late Harvest Riesling dessert wine won double gold at the 2011 International Eastern Wine Competition.  Priam Vineyards St. Croix won double gold at the 2006 Amenti Del Vino International Wine Competition.  You'll pay about $35 for a half-bottle of the Late Harvest Riesling dessert wine and $23 for a bottle of Priam Vineyards St. Croix.
You'll find many more New England wines available in the Foxborough area and throughought the northeastern U.S.  Wherever you travel, you're sure to find New England Patriots fans waiting to cheer on their team.