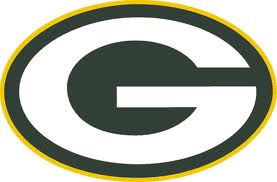 What's an appropriate wine to serve at a Green Bay Packers themed party? What wine would be a good gift for a hard core Packers fan?
 The Green Bay Packers are unique in several different ways.  They hail not from a big metropolitan area like New York or Dallas, but from a relatively small city in northeastern Wisconsin; Green Bay has a population of approximately 105,000 people.  The team, a nonprofit corporation, is not owned by a prosperous businessman or consortium of investors but by 112,158 shareholders; they are people from all walks of life who share a love of football and are willing to buy shares that pay no dividends and cannot be sold in order to support their team.  The Packers do not have official cheerleaders; they discontinued the cheerleading program in 1998 and use cheerleaders from nearby St. Norbert College and University of Wisconsin Green Bay.
Two things truly set the Green Bay Packers apart, above and beyond the stock certificates and the borrowed cheerleaders.  First, the Packers win – not just games, but Super Bowls.  The Green Bay Packers have won more Super Bowl championships than any other team in NFL history – 13, as of this writing.  Second, the Green Bay Packers fans are supremely loyal to their team.  The waiting list for season tickets is rumored to be at least 30 years long, possibly as long as 65 years.  The team has sold out every home game since 1960.  Packers fans can be found in every state, even in cities with powerhouse football franchises of their own.  You can't miss them; they are proud to wear the team's signature green and gold and to don hats with large, plastic cheese wedges on top.
The Green Bay Packers did not win 13 Super Bowls by accident.  Legendary Packers coach Vince Lombardi, for whom the Super Bowl trophy is named, set the standard for excellence in football coaching during his years in Green Bay.  The Packers' most outstanding players – too numerous to list in their entirety – include Curly Lambeau, Bart Starr, Don Hutson, Reggie White, Tony Canadeo, Willie Wood, and Brett Favre.  With a strong team, equally solid coaching and legions of devoted fans ready to cheer for the Pack, Green Bay's finest have found a recipe for success.
What wine would you pour for a Green Bay Packers fan, perhaps at a pre-game tailgate party?
If price is no object, TwentyFour by Charles Woodson Napa Valley 2008 Cabernet Sauvignon would be an excellent choice.  The limited release autographed bottles sell for $250 each, or more – if you can find them.  The non-autographed Cabernet Sauvignon retails for about $150 per bottle, while the 2010 Sauvignon Blanc will cost $50 per bottle.  As an active NFL player, Packers cornerback and winery owner Charles Woodson does not publicly endorse his wines in accordance with NFL rules.
For Green Bay fans with a more limited wine budget, Captain's Walk Winery's Titletown Wine, a white blend, might be the perfect choice.  Created to honor the Packers, Titletown Wine's label features a football and the motto "Sweet Taste of Victory."  Titletown Wine sells for about $15 per bottle.  Captain's Walk Winery is located in Green Bay itself and is owned by the same family that owns and operates von Stiehl Winery.  Captain's Walk Winery's Captain's Mistress Door County Estate Grown Marquette, a wine made in port style, won double gold at the 2011 Wisconsin State Fair Professional Wine Competition, and its 2006 Merlot won gold at the Tasters Guild International 2011 International Wine Judging.  Expect to pay about $24 for a bottle of the 2006 Merlot.
Parallel 44 Vineyard and Winery's owners, Steve Johnson and Maria Milano, are avid Packers fans.  They've named one of their wines Frozen Tundra after the nickname given to Packers territory in northeastern Wisconsin, and several other Parallel 44 wines have the word "tundra" in their names.  The winery itself, which is located in Kewaunee, Door County, is named for the line of latitude – 44 degrees north – on which the greater Green Bay region lies – the same parallel that runs through Bordeaux, France and Tuscany, Italy.  Parallel 44 2010 Frozen Tundra and 2010 Tundra Red won double gold at the 2011 Wisconsin State Fair Cold Climate Wine Competition, and 2010 Tundra White won gold at the same competition.  All three wines sell for approximately $13 per bottle.
Harbor Ridge Winery's Knockin' Heads Red might also be appropriate for a gathering of Green Bay fans.  Harbor Ridge Winery, located in Egg Harbor, is the newest winery in Wisconsin's Door County.  Aric Schmiling, Harbor Ridge's winemaker, is also the winemaker at von Stiehl Winery, which is owned by his parents (Schmiling and his brother also co-own Captain's Walk Winery).  Until the newly-planted grapevines at Harbor Ridge Winery mature, Schmiling is making wine from grapes grown in von Stiehl's vineyards.  Knockin' Heads Red is available for $14 per bottle at both von Stiehl and Harbor Ridge Winery, as is the white wine Harbor Ridge Winery calls Mademoiselle; Harbor Ridge Winery's other wines, Cherry Crush, Harbor Ridge Chardonnay and Harbor Ridge Cabernet Sauvignon, are available only at the winery itself.  If you visit, you may be tempted to take a kayak tour or a soapmaking class.  Harbor Ridge Winery offers both as well as an on-site gourmet cheese shop – the perfect place to find an edible gift for your favorite Green Bay Packers fan.