Easter Wines: Raising a Glass…to the Disciples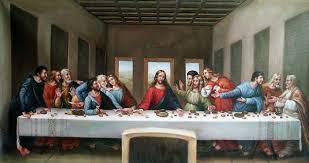 We know the Bible talks about wine; in fact Jesus' first recorded miracle was turning water IntoWine so we're assuming he might have been a Cab drinker. Okay, maybe Pinot. Definitely not Viognier. Regardless, being his disciple was a tough job: little sleep, lack of food, being yelled at, walking in sandals all day without proper arch support. So to honor Easter and the 12 disciples we've paired a specific wine to each disciple (actually, 11 disciples - no one wants their wine to be associated with Judas – we call that Zima, and it too died an ignoble death).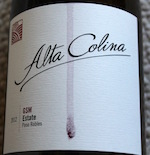 Andrew: was a fisherman, but he became the Patron Saint of not one, but three, countries - Russia, Scotland and Greece - sort of a disjointed trinity. Andrew apparently was optimistic and his main purpose was to bring others to Jesus, hopefully without using a net or lure. A great wine also brings you somewhere, and since Andrew was claimed by three countries, a proper GSM blend is claimed by three grapes (Grenache, Syrah, Mourvèdre) and the 2012 Alta Colina GSM Estate Red Rhone Blend invites you beyond its Paso Robles roots with lush boysenberry, huckleberry, dried cedar, black cherry, a hint of blueberry, a back note of smoked meat and a great acidity and tannic structure. This a terrific food wine and we know Scotland, Russia and Greece, would be proud. ($45, altacolinawine.com)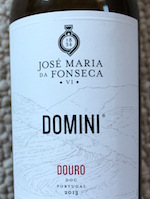 Bartholomew Nathanael: Some scholars believe Bartholomew was the only one of the disciples who came from royal blood, so chances are Bart was pretty well connected. Bartholomew was not his first name, however; it was his second name – I guess when you're that important you get two first names. So the Domini from Jose Maria de Fonsesca (Domini is Latin and loosely means a person of status, a notable individual) uses Touriga Nacional, Tinta Roriz, and Touriga Franca from Portugal's Douro Valley to make an everyday drinker. There are notes of blackberry, huckleberry, sandalwood, plum, cedar and vanilla, with a mild acidity running through it and food-friendly tannins. If you drink enough of this you'll feel like a royal too, just like Bart Nat. ($16, palmbay.com)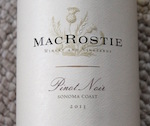 James the Elder: (brother of John the Apostle) was a fisherman who lived in three places - Bethsaida, Capernaum and Jerusalem, we guess because of rent problems. The New Testament tells us very little about James and his name never appears apart from that of his brother, John. His apostolic symbol is three shells, the sign of his pilgrimage by the sea, or perhaps just a cheap puka shell necklace leftover from the 80s. Regardless, the MacRostie 2013 Pinot Noir Sonoma Coast might have appealed to Jim's beachcombing ways. This lovely Pinot offers up a cool acidity, raspberry, cola, black cherry, boysenberry, cedar and a light licorice note, all earthy and plush. The Sonoma Coast is that outlier, a place just beginning to see the fruits of their labor – pun intended. ($34, macrostiewinery.com)
For more than 25 years, The California Wine Club founders Bruce and Pam Boring have explored all corners of California's wine country to find award-winning, handcrafted wine to share with the world. Each month, the club features a different small family winery and hand selects two of their best wines for members.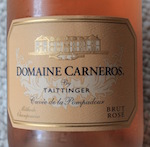 James the Younger: It sucks being a "junior" but James the Younger was the brother of the Apostle Jude, and had nothing to do with James the Elder, and some scholars believe he was the brother of Matthew, the tax collector. Poor guy, he's bathed in familial confusion, even if he did write the Epistle of James. Jimmy was a man of strong character but apparently was easily agitated, so, how best to calm down after a long day of preaching the gospel without so much as a McFalafel break? The Domaine Carneros Cuvee de la Pompadour is a brut rose' - a blend of Pinot Noir and Chardonnay with delicate hints of strawberry, pomegranate, apricot, peach and lime with fine pinpoint bubbles, and would cheer up anyone, even James 2.0. It offers terrific value for a non-vintage sparkler, for those of us lost in translation like the non-vintage James the Younger. ($37, domainecarneros.com)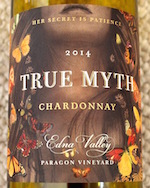 John: was a fisherman and member of the Inner Circle, sort of like having an all-access pass to Jesus. He wrote the Gospel of John, I John, II John, III John and the non-John named Revelations, and he did all this without voice to text recognition. Banished to the island of Patmos, John was later freed, the only disciple not to be martyred. Really? He was, apparently, one ambitious dude (seriously four books named after him?). And like any stalwart apostle, the True Myth Chardonnay is that unwavering, unerring wine that stands like a rock. With notes of apricot, lemon-lime, apple and sweet almond and oak, this offers a nice viscosity and comprehensive mouth feel with a beam of acidity like the beam of the light of the gospel. ($18, truemythwinery.com)
J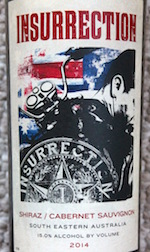 ude: (AKA Thaddeus, or Lebbeus) was one of the lesser-known Apostles. He had a nickname "Trinomious" which means "a man with three names," and we're guessing he was most likely a middle child. Apparently he was an intense nationalist with the goal of world power and domination by the Chosen People. Therefore the 2014 Insurrection from Australia seems fitting for "Jude of many names." This blend of Shiraz (63%) and Cabernet Sauvignon (25%) uses both American and French oak and lets you know this wine is its own zealot. Ripe with blackberry, plum, black cherry, cassis and ripe fig, it offers upfront fruit, but is not tame with the tannic structure and acidity, which support he wine. ($17, insurrectionwines.com)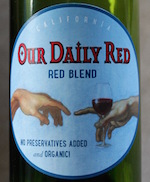 Matthew: was a tax collector, so right away no one liked him, but he wrote the Gospel that bears his name so he turned out okay. In New Testament times tax collectors were classified with harlots, Gentiles and sinners, oh my! Tax collectors had been known to assess duty payable at astronomical sums, and then offer to lend the money at a high rate of interest, just like Wall Street. Anyone who appreciates value however will love the 2015 Our Daily Red, an organic wine made with Syrah, Cabernet and Carignan from California's Central Valley. There is plenty of ripe juicy fruit like black cherry, boysenberry, candied blueberry and sweet almond. We doubt it's a write-off, but at these prices, right-on! ($10, ourdailyred.com)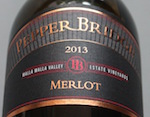 Peter: was a fisherman who authored the two New Testament epistles that bear his name. In every apostolic list, Peter is mentioned first. Among the twelve, Peter was the leader, top dog, the alpha male - well, not counting Jesus. True, Peter had a bunch of faults, but no matter how many times he failed he always recovered his courage and integrity. Pepper Bridge Merlot is a strong and true wine, knowing where it stands, able to meet expectations. There is great acidity for a Washington red, soft but noticeable tannins, notes of blueberry, sandalwood, cedar, huckleberry, a back note of resin and rich black cherry representing a quiet strength. Peter may have denied Jesus, but you cannot deny Washington wines. ($60, pepperbridge.com)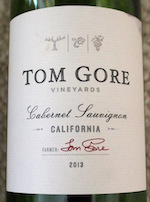 Philip: was a man with a warm heart and a pessimistic head, so we're told. The symbol of Philip is a basket because of his part in feeding of the five thousand. When Jesus asked Philip where to get food to feed that many people, Philip was at a loss since back then they had no shopping rewards cards. From one famer to another the Tom Gore Cabernet Sauvignon (NV) is sourced from vineyards across California, so this wine is like Phil, aiming to be all things to all people. There is plenty of black cherry, blueberry, huckleberry, cedar, and vanilla, anise and a noticeable acidity. It's a comprehensive wine that exceeds expectations - though we don't suggest giving it to 5,000 people. Be selfish and keep it for yourself. ($15, tomgorevineyards.com)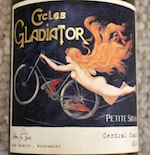 Simon the Zealot: Any time your name also includes your personality type, you know you're in trouble. The New Testament tells us practically nothing on him personally except that he was a Zealot who were fanatical Jewish Nationalists who had heroic disregard for personal suffering, wanting only to maintain the purity of their faith. His apostolic symbol is a fish lying on a Bible, which indicates he was a former fisherman, or instead used the Bible as a placemat. Either way the heroic Cycles Gladiator 2014 Petite Sirah is a fully fleshed out uber rich and ripe wine. The dominant cherry and black cherry are unrelenting and unforgiving, pulling no punches also offering blackberry and cola, and makes you want to get up and be all zealot-like. ($11, cyclesgladiator.com)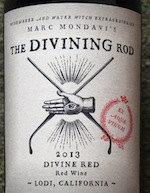 Thomas: Thomas appeared at the raising of Lazarus from the dead, but still he had a hard time believing his eyes. He's best known for saying unless he saw the nail prints in Jesus' hands he could not accept that Jesus had risen from the dead. That's why he's called Doubting Thomas, and that has stuck with him for thousands of years. Not really the legacy you want. Anyhow, people sometimes doubt something good can come out of Lodi, yet The Diving Rod's 2013 Divine Red is a pretty blend of Zinfandel, Cabernet, Petit Verdot and Petite Sirah with soft tannins and moderate acidity, along with cranberry, blueberry and boysenberry with tinges of vanilla and cedar. Shed your doubts, it's time to believe in Lodi. ($13, thediviningrod.com)