Crazy Superstitions & Rituals of Winemakers – Part II
Part two of Michael Cervin's series on the superstitions and rituals common to the wine industry. See part 1.
Human beings are creatures of habit and routine, of hope and faith, and sometimes that faith comes in the form of a ritual, superstition, or a specific custom they employ during harvest, verasion, fermentation, planning, maybe even passport weekends! So what do winemakers reveal about their own habits, rituals, and superstitions? We asked them to tell us their secrets of how they hope each vintage is the perfect vintage.
LOVE & OTHER DRUGS
For more than 25 years, The California Wine Club founders Bruce and Pam Boring have explored all corners of California's wine country to find award-winning, handcrafted wine to share with the world. Each month, the club features a different small family winery and hand selects two of their best wines for members.
"My tradition is that I kiss each barrel that I deliver to the winery. Then I say, I love you, good luck and make me some good wine." Dinah Bird, Bake-Bird Winery, Kentucky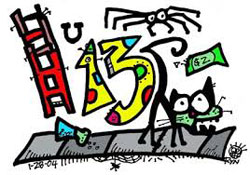 "I bake bread at the beginning of the season for good luck. The bread is not made from flour, water, yeast and sugar, but from flour and wine /grape juice in its first stages of fermentation, which contains natural yeast and sugar." Amichai Lourie, Shiloh Wines, Israel
"It's more of a charm than a superstition. While I am quite athletic and health oriented the rest of the year, each year when the first fruit comes in I start smoking cigarettes – one at each break and one after each meal. When the last fruit comes in I stop – any un-smoked cigarettes go into the trash on the final day of harvest. The cellar crew makes fun of me for this." Larry Brooks, Tolosa Winery, San Luis Obispo
"We have green tree frogs that visit us every summer and I will leave a light on to attract insects so they get a good meal." Allen Dossey, Purple Toad Winery, Kentucky
"When I am out sampling fruit and making harvest decisions, I occasionally find large feathers in the vineyard. They always seem to appear just when I have made a call to pick. I see the feathers as a positive sign, pick them up and put them on the tipper forklift for vintage luck." Rob Power, Creekside Winery, Ontario, Canada
HAIR
"Here at Midnight Cellars we do not shave or cut out hair from the day of the first grapes till the day after we get our last grapes." Rich Hartenberger, Midnight Cellars, Paso Robles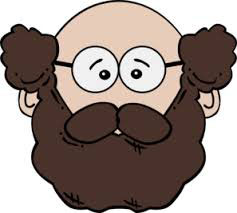 "It's definitely bad luck to shave during harvest. Ideally, I wouldn't shave my face until the last ton is crushed. Last year I broke my own rule and shaved early, and sure enough, got a stuck fermentation the next day. In Washington State, it is also considered taboo to crush anything before Labor Day. Our later ripening and stubborn mindset create a lot of resistance to starting before this somewhat arbitrary date. Finally, I see a lot of worry surrounding any full moons in mid-October, as people are convinced that the first fall frost coincides with the full moon. I've read enough literature debunking this one, and sailed through enough full moons without any damage to be anecdotally safe. But when I see a full moon coming I still double-check all the frost predictions and look for anything I can pick in advance. The rest of my decisions are informed by science and reason only." Brian Rudin, Canvasback, Washington State
"Finish the formal harvest plan before the Tour de France finishes. No cutting of hair (head or facial) until the very last grapes are harvested. The winery break table must always have a 5-pound jar of Red Vines on it when fruit is being harvested. On the first day of the Chardonnay harvest, crack open a bottle of white Burgundy (same for Pinot, with a red Burgundy)." Mike Sinor, director of winemaking at Ancient Peaks Winery, and Sinor-LaVallee Wine Company, San Luis Obispo
"I have dyed my hair purple for harvest every year since 2001. I have no idea what possessed me to do it in the first place, but it's become quite the little ritual for the folks of Plymouth. They claim they watch for my hair, not the grape trucks!" Chris Leamy, Terra d'Oro Winery, Amador County
YEASTIES
"Once we bring the grapes into the building I always welcome them to their new home, thank them for thriving ephemerally and also let them know that we are grateful for them and this is what they were grown for. While I mix yeast, I don't allow people to talk to me because yeasties (as I call them) are living organisms and I only want good vibes around them. That means I focus my good energy on them in hopes that they will manifest a thriving and healthy fermentation. On the morning a wine is being bottled, I wish it Happy Birthday and note the astrological sign under which the birthday falls in my records. I tell the wine how much "Mama" loves her, and I send her off with best wishes to make others as happy as she makes me. I consider all wines female except Petite Sirah, which I call my "boys." Shauna Rosenblum, Rock Wall Wine Company, Alameda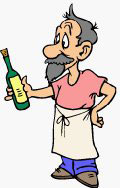 Every time I pitch a bucket of yeast into a fermenter to get it started, I find myself saying, "Get happy little yeasties," trying to encourage an elegant fermentation out of them. After the tanks are inoculated, often being the first one at the winery, I will turn on Pearl Jam (something from the album Ten) and speak to each tank while it is fermenting, trying to ensure that they stay happy. Perhaps I should start to play the song "Happy" instead… Also, during bottling season we always try to avoid Mondays, with the fear of what our native "winery gnomes" may have done to the bottling line over the weekend. I've spoken to other winemakers about this, and they know all too well about the winery gnomes." Don Schroeder, Sea Smoke, Santa Rita Hills
"For sluggish fermentations, we make the atmosphere as romantic as possible for the yeast - we light candles and play some Barry White." Todd Graff, Frank Family Vineyards, Napa
"I would say I do two things that are also somewhat practice. I listen to barrels a lot to see how fast they are fermenting and how active they are – so my right ear is usually dirty! I also love feeling the outside of tanks instead of taking an actual temperature of Pinot fermentation. It is a lot more tactile of a reading." Gavin Chanin, LUTUM Wines, Santa Barbara
WINE & FOOD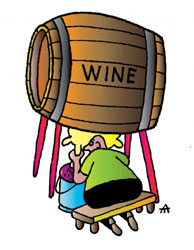 "The evening of the first day of harvest I drink something really expensive just so the vintage knows the expected level of performance. This year (2014) it was the Venge Bone Ash Vineyard Cabernet 2010 on September 20th. After the last red goes to barrel we have bubbles. Great vintages get Vintage Champagne. Difficult vintages get Cava." B. Kiley Evans, Ledger David Cellars, Medford, Oregon
"A new tradition I have is for my wife and mother-in-law to make nacatamales (Nicaraguan Tamales) for the entire team to enjoy. You can't go wrong with good food while working long hours! I also have my tradition of growing a harvest beard, from the first fruit to the last pressing or Thanksgiving." Greg Urmini, CrossBarn Winery, SonomaThis year (2014) it was the Venge Bone Ash Vineyard Cabernet 2010 on September 20th. After the last red goes to barrel we have bubbles. Great vintages get Vintage Champagne. Difficult vintages get Cava." B. Kiley Evans, Ledger David Cellars, Medford, Oregon
"Since moving to Sonoma, I have always opened a bottle of Champagne on the first day of crushing and toasted the new vintage with the entire harvest staff. As the staff size increased so did the bottle size, all the way up to a 3 liter of La Grande Dame. I also have harvest tee shirts going back to 1980, my first vintage at Bronco Wine Company." Bob Cabral, Director of Winemaking, Three Sticks Wines, Sonoma
MUSIC & OTHER IDEAS
"During the harvest one song seems to flag out as the anthem of the grapes and it sticks with us till the end. My tradition as the winemaker is to invite my parents out to help watch my three kids so, they don't get lost in the grapes." Robert Donnell, Amici Cellars / Palisades Wine Co., Napa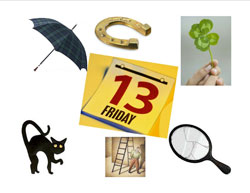 "Since I started at Goldeneye in harvest of 2012, the album we rock while receiving our first load of grapes is always Neil Young's "Harvest." It puts us in the proper mind frame to find that "Heart of Gold" in each and every wine." Michael Fay, Goldeneye, Anderson Valley, Mendocino
"I wouldn't say I have superstitions, more like rituals and traditions, most of which revolve around sports. Whichever wine I bottle first in the spring is the wine that I smuggle into baseball games. When I was the winemaker at Decoy, it was the Sauvignon Blanc. Now that I am the winemaker at Paraduxx, it will be our Paraduxx Rosé. During harvest, it is football season, so I always fly an LSU flag on the crush pad and wear Purple and Gold on Saturdays! Geaux Tigers!" Don LaBorde, Paraduxx, Napa
"As a break from the heat, as well as a break from the habits of the local farmers, years ago I decided to wear red shorts in the field as opposed to the jeans, which are the farmers' usual field dress. Fending off the catcalls and whistles of my fellow farmers, I told them that I wear the red shorts each April 1st as a sacrifice to the "weather gods," and don't take off the shorts until each Lodi farmer completes their harvest. Once when I decided to tempt fate and forgo the red shorts early, a cloud bust occurred, ruining almost 3,000 potential cases of wine and resulting in 136 calls on my voice mail asking if I had worn my red shorts." (They make a wine to honor this superstition, Red Shorts Red) Lance Randolph, Winemaker Periano Vineyards, Lodi
"My moon ogling is ritualistic and has become a tradition for Massican. Thinking about other superstitions and rituals in my life; I draw back to my college football playing days, each and every action was repeated in sequence game after game, from tying the left cleat first to attaching the right chin strap last. That didn't result in any Ivy League championships; but with winemaking, my ritualistic reliance on the phases of the moon is more an empirical result of actions and reactions that shaped my understanding of how gravitational pulls impact the growing cycles of the vine and how the wines will taste. So, working under those signs it helps me feel comfortable with my decisions and the resulting end wine." Daniel Petroski, Massican Winery, Napa
"I don't have many superstitions other than the basic one: don't walk under ladders, because why take a risk? Hard work takes care of a lot of our luck during harvest. I do, however, have certain favorite tanks in favorite locations which I save for the best fruit." Molly Hill, Sequoia Grove Winery, Napa
"There is something I do that many winemakers don't. I have to be at the vineyard the morning of every pick to see the truck loaded. I'm not physically picking the grapes myself, and I could just as easily wait for the truck at the winery, but I don't. So I get up at 2 a.m. and drive all the way to Chalone (Monterey County) to watch the pick and the truck get loaded, then drive all the way back. Why? Honestly, I'm not sure. It is kind of a spiritual thing. Funny story - once I loaded a truck up that I thought was hired for my grapes, but it was for another winery and the guy took off with my grapes in the semi to somewhere else. Then when my truck arrived a few minutes later, I wondered, "Who just took all of my grapes?" David Rossi, Fulcrum Wines, Sonoma
"I have held on to my first ever harvest hat from when I worked in the vineyards. Sweat ring, sulfur stench and all… it's a good luck charm of sorts, but I will never, ever, put that thing back on my head!" Dana Epperson, Decoy, Sonoma
"When does a belief become a superstition? When is it fact? One person's superstition is another's established scientific fact. Another possible view of superstition is simply common sense, good practice, or custom. Here is an example in our cellar at Cain: Most of us who love wine also love good vinegar, but few, if any, make vinegar in their wine cellar - certainly not at Cain. So, call it superstition, call it custom, but we don't make any vinegar in our cellar at Cain. Probably doesn't have any practical impact. But it makes us feel good!" Chris Howell, Cain Vineyard and Winery, St. Helena