Chardonnay is one of the most popular white grapes in the world.  A lot of people dismiss the grape as producing wines that are over oaked, too buttery, or boring, yet it remains one of the most planted grapes in California and is grown throughout the world.  The truth is, when done right, it can achieve a greatness that few varietals can reach.  The trick is finding those wines worth drinking in the mass of wines on the store shelves.  Of course, the first step is determining what one likes.  Different people have different preferences.  In addition, the circumstances matter.  Is the wine intended for a dinner or to be drunk on the back patio as a cocktail?  Or perhaps, is it to be cellared for a decade in the hopes that patience will be rewarded.  Even the buttery, oaky styles of Chardonnay can be delicious under the right circumstances.  With summer in full tilt, here is a list of some of my favorite Chardonnays over the last year or so.
Rhys Chardonnay Alpine Vineyard - USA, California, San Francisco Bay, Santa Cruz Mountains
This is my favorite Chardonnay made anywhere.  It has an explosive nose of grapefruit, minerals, and some lemon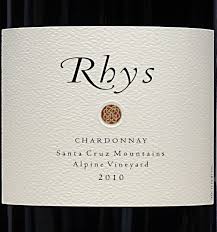 curd. It is full bodied, with a great texture. On the palate, it is complex young, but better with 5 or more years in a good cellar. There is plenty of depth.   It has a great acidity that works with food. On the palate, there is a creamy lemon curd taste with some slight vanilla as a counter point to the acidity and minerality followed by a long finish.
Arterberry Maresh Chardonnay Maresh Vineyard - USA, Oregon, Willamette Valley, Dundee Hills
This is reminiscent of great Chablis. The nose has green apples and some apple cider.  It is clean and lean but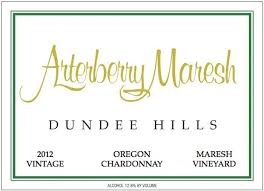 complex.  The nose carries thru to the palate. Nice acidity with a long finish.  This needs a few years to open up and will cellar well for a decade or more.  From one of the classis older vineyards in Oregon. 
Domaine William Fèvre Chablis Grand Cru Les Preuses - - France, Burgundy, Chablis Grand Cru
Chablis from France is 100% Chardonnay.  Quite different from those boxes of California Chablis with whatever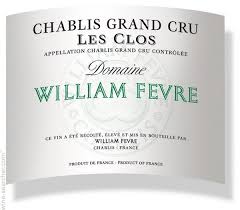 grapes those have in them.  Chablis is known for its flinty aromas and crisp, mineral driven flavors.  Pricing can be an issue, but this is one of the Grand Cru vineyards in Chablis from a top producer, that is still affordable.  The nose is, in fact, smoky, with green apples.  It has a nice, slightly creamy texture with crisp green apples and a tightly layered complexity. With a bit of air, a slight chalk note, which I like, emerges on the finish.  Very food friendly.  What Chablis should be.  
Rivers-Marie Chardonnay B. Thieriot Vineyard - USA, California, Sonoma Coast
This is one of the better, more traditionally styled Chardonnays in that it has a fair amount of oak.  Even so, it is a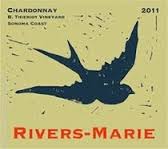 gorgeous wine.  The nose is vanilla crème. On the palate, there are nice lemon curd and vanilla flavors. It is complex and layered.  Yes, there is oak, but beautifully integrated and in harmony with the wine. One of the prettier, full bodied California Chardonnays.   
Henri Boillot Criots-Bâtard-Montrachet  France, Burgundy, Côte de Beaune
Almost all French white Burgundies are made from 100% Chardonnay.  It is the home of
Chardonnay and where many people believe that it reaches its greatest heights.  It is certainly where it reaches its most prolific prices.  This is another Grand Cru wine, but from one of slightly lesser status.  The advantage is that mere mortals can afford it.  As opposed to Chablis, this is a bit rounder and fuller.  The nose has lemon cream, vanilla and a slight mushroom note. It starts out flat but picks up acidity thru the mid-palate and finish.  There are nice tart grapefruit flaovors with a complexity as it unwinds.  This can be drunk young although it has the potential to age very well. 
Dehlinger Chardonnay - USA, California, Sonoma County, Russian River Valley
Dehlinger is an old school producer in Sonoma.  There wines have a certain leanness that was a bit out of vogue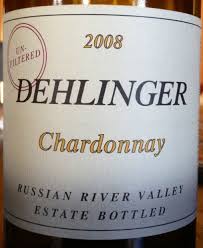 for a time, but is coming back in style.  The trick here is that these wines really do need to be cellared to truly strut their stuff.  The nose is creamy with lemons and vanilla.  There is ripe grapefruit and lemon on the palate.  It is complex and layered as it unwinds in the glass. Nice balance.  There is still oak, but it melds with the fruit with some cellar time.
Hamilton Russell Vineyards Chardonnay - South Africa, Walker Bay, Hemel-en-Aarde Valley
Great Chardonnay is made all over.  This one comes from South Africa and it is  a beautiful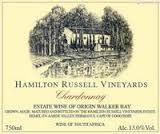 Chardonnay. Very classic in style.  The nose is pretty with oranges, lemons, a slight herbal note and minerals.  There is a softer, oily texture which is quite nice. With air this gets creamier and more complex.  There is a fair amount of vintage variation here, but they seem to be more and more consistent. 
Domaine William Fèvre Chablis 1er Cru Vaillons -  France, Burgundy, Chablis 1er Cru
This is another one from Fevre.  While I don't think they are the best winery in Chablis, they are the best that have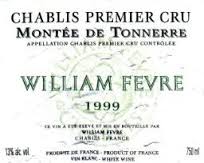 wines priced that are affordable.  This is from a premier cru vineyard, so the cost is reasonable.  It is classic Chablis.  The nose has tart green apples and a bit of gun powder.   It is complex and tightly layered on the palate with layers of green apples and minerals.  There is crisp acidity which makes this quite food friendly.  It is a Lovely wine. 
Enkidu Chardonnay Alder Springs VineyardUSA, California, North Coast, Mendocino County
Looking for a winery that nobody has heard of yet that might be the next big thing?  Here is one candidate.  The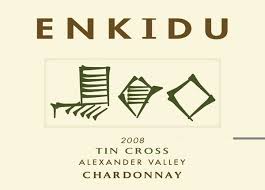 nose has that flinty note with nice minerality and some lemon peel.  Very crisp, clean, mineral driven with a salinity that I really liked.  This is a much leaner, crisper Chardonnay and not typical.  It has a slightly oily texture which I like with nice acidity and lemon fruit.  This is a winery to watch out for. 
Antica Terra Chardonnay Aurata - USA, Oregon, Willamette Valley
This is another Oregon Chardonnay.  Oregon makes some great white wines which often get lost behind its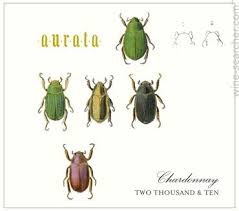 reputation for Pinot Noir.  This one is a bigger, fuller Chardonnay.  The nose has some vanilla, minerals and citrus.  Although this is a big wine there is a tart acidity which demands food.  I think it will age well, but is quite delicious now.  
There are plenty of others out there.  New Zealand and Austria make some very interesting Chardonnays as does Italy.  If you haven't visited this varietal in a while, it's worth checking in on.  Many vintners who piled on the oak and put their wines thru full malolactic fermentations in the past, are dialing back in an effort to produce wines that have purity of fruit and are more food friendly.  Those who relished in being known by the ABC acronym (anything but chardonnay), may have to rethink their drinking strategies or miss some really good wines.