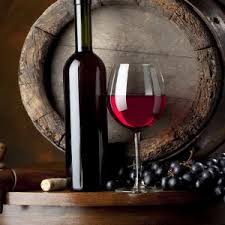 For those of you who drink really high end wine, the prices over the last few years have been sky rocketing.  I am not speaking about the price of DRC, Lafite Rothschild or Screaming Eagle.  Luxury goods will always be expensive and the top and rarefied air items will always receive a premium based on scarcity and distribution.  No, I am speaking of wines that don't approach that level.
If you drink with enough older wine lovers, eventually the stories come out about how inexpensive wine used to be.  They will regale you with their exploits of getting a case of Chateaux Margaux for a few baseball cards and some chewing gum as trade.  Well, ok, maybe not quite, but tales of buying 1982 First Growths for $20 a bottle seem to abound.  And that's understandable, just as stories about buying a home thirty years ago or a fancy car re told.
A mere ten years ago, it was a given that spending over $30 should be able to get a person a great bottle of wine.  If someone was inclined to spend $100 per bottle, there was no end to the orgasmic experiences that were supposedly available.  This was as true in Napa or Australia as it was in Bordeaux or Burgundy.  Since then, prices have kept creeping up.  First, it was due to Investors buying up stocks of wine, and then we were told it was the Chinese buying wine and the list of reasons went on and on.  Starting in 2007, the worldwide recession brought some sanity to wine pricing.  Retailers lamented that while their customers were still buying wine, instead of paying $40 or $50 per bottle, they were now looking in the $20 range.  Consumers discovered that at that price point, value and great wines could be found.  These wines were from new areas like Paso Robles, Washington, Gigondas or Argentina.  They were also from less expensive wines from existing regions like Bordeaux and Burgundy.  Wine consumers were happy.  They were finding wines they enjoyed that could be open any day of the week and for any occasion.
As wineries and distributors altered their selling strategies to reduce inventory, consumers found even better bargains through web sites designed to hold flash sales of wine.  Eventually, the backlogged inventory was alleviated and the economy improved.  The wineries that had reduced their pricing or held off on price increases during that period, however, have jumped back into the fray, full throttle.   Prices over the last five or six years have been escalating quickly.  Sayings like $40 is the new $20, were replaced by $75 is the new $50 and now, many will try to convince you that $100 is a reasonable price for a bottle of wine.  Internet discussion groups tout Napa cabernets that are still under $100 as a place to find value.  Retailers send out e-mails trying to sell off vintages of Bordeaux where the top wines are back over $200 per bottle. 
Look at a wine like Penfold's Grange made in Australia.  As recently as the 2002, the release price was about $200 per bottle.  Sure, that was a lot of money, but this is one of the world's greatest wines and a national icon down under.  Then just a few years later, the release price was increased to $750.  Now, more power to them and to everyone else if they can sell the wines for such prices, but the question needs to be asked, can you still get great wine for $30 per bottle.  How about $50? 
For some of my wine drinking friends, spending $40 on a bottle of wine is crazy expensive and for some, $150 for a nice bottle on a Tuesday with Meatloaf seems reasonable.  The concept of what is fair price is better left for another day.  Instead of asking if that is a rational price, suppose one asks can great wine be found, reasonably easy and reasonably affordably?  The answer, thankfully, is yes.  Of course, there is always the caveat as to what is reasonable.  At the same time, what is great?  On the (in)famous 100 point scale first used for wines by Robert Parker, 96-100 is defined as extraordinary and 90-95 is outstanding, but where does great fit in? 
I remember back in law school, when discussing pornography, I drolly offered up my take on Justice Potter Stewart's famous definition, saying "I can't define it, but I know what I like".  It got a laugh from my professor at the time, so I offer it up here to define a great wine. 
Great is subjective for sure, but here is my definition.  A great wine has to make you pay attention.  When you take a few sips, you need to look at the label or ask the host what you are drinking.  A great wine demands your respect even if you are otherwise occupied.  It smells great, it tastes great, it feels great and even after it's gone it still has all of those qualities.  It is not modified by clauses as in "for the money" or "for a wine from Sonoma".  It is just that –great. 
That said, I do offer up a few caveats in recommending wines.  Vintage matters in terms of greatness.  I enjoy buying certain wines in every vintage.  It can be fascinating to see what a winemaker does with a wine in vintages that were too cool, too hot, too wet or too dry.  One can get a great perspective on the terroir of a vineyard by tasting different vintages under all of those variables.  The trouble with recommending wines in an article like this is that by the time anyone might read this, the great wines are gone or too expensive on the secondary market to buy.  Still, I offer up this list so that the next time a great vintage comes around, these are wines likely to be great again. 
Finally, it does no good to recommend a wine that is so scarce or so highly allocated that it will take years to track down a bottle.  That doesn't mean it should be easy to get.  Great wines rarely are.  It should, however, be doable by us mere mortals with limited time and budget.  
Without further ado, here is a list of fifteen or so great wines that are reasonably available and reasonably affordable. 
Whites:
Domaine de la Pépière (Marc Ollivier) Muscadet de Sèvre-et-Maine Granite de Clisson
Domaine de l'Ecu (Guy Bossard) Muscadet de Sèvre-et-Maine Granite
Luneau-Papin Muscadet de Sèvre-et-Maine Semper Excelsior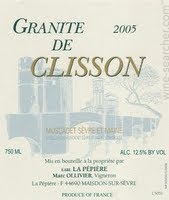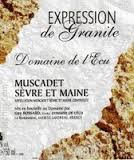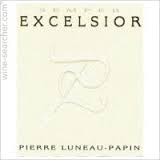 I list these three wines together.  They are all Muscadet wines from the Loire valley.  Muscadet's are probably the single greatest value in the wine world.  All of these are under $30.  In fact, the base wines of these producers are under $20 (some are closer to $10) and are all very good.  These three in particular are amazing wines.  Intense wines with great acidity.  Shell fish is a natural food pairing.  They drink well on their own.  Although most people do not age Muscadet, in fact, they do hold up very well for a decade or more.  On these high end wines, I recommend at least five years before opening.  Outstanding wines.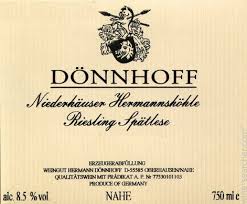 Dönnhoff Niederhäuser Hermannshöhle Riesling Spätlese – I love a good Riesling, but this is at the top of the list.  This is great with food or on its own.  Sure, it's a sweeter wine, but don't let that prejudice you.  I have never served this to anyone and not gotten a comment on how good it is.  In addition, this wine will last longer than any of your red table wines in a good cellar.  It ages beautifully.  Around $50, it just barely makes the price cut.  No doubt about greatness though.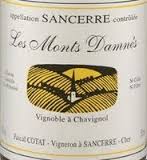 Domaine Pascal Cotat (Pascal & Francis) Sancerre Les Monts Damnés – Think Sauvignon Blanc is a light summer drink?  Think it has to be a fruity wine from New Zealand?  Think again.  This is from the Loire valley in France.  Just an amazing wine that gets better with age.  It is deep, complex and delicious.  Don't relegate it to a summer sipper.  It's too good.  Serve it at an important meal.  Around $45 and worth it.  Buy a few if you can, and drink one right away, one at age 5 and one at age ten or greater.  Although a different winery, the wines y Francois Cotat are just as good. 
Reds: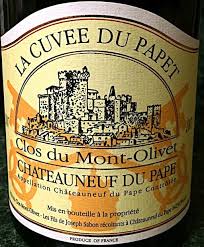 Clos du Mont-Olivet Châteauneuf-du-Pape La Cuvée du Papet – I recently had the 2010.  That was an amazing vintage in that area.  This wine was flat out great.  From the first sip to the last.  Captivating.  Great depth of flavors.  It will only get better in a cellar.  Is the 2012 as good?  Probably not, but that is the only vintage since then that can approach that level.  About $40.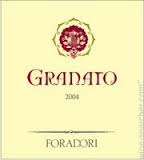 Foradori Granato Vigneti delle Dolomiti IGT – It can be hard to find out what the good vintages were in northeast Italy.  Just use a Tuscany as a general guide.  They have 3 to 5 great vintages a decade.  I have had this in a handful of vintages and they are all great.  My fruit loving friends love it, my Italian wine friends love it, and my friends who like more traditional wines also love it.  Great with food.  A bit off the beaten path perhaps, but for around $50, a great bottle of wine.  Don't be afraid to let it age in the cellar for ten or fifteen years either.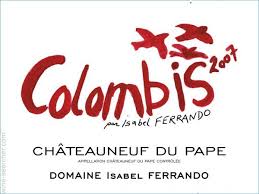 Domaine Isabel Ferrando Châteauneuf-du-Pape Colombis – Most of my go to Chateauneuf du Pape wines from a decade or more ago are now selling for over $100 per bottle.  They are great wines, but that is a lot of money.  Since about the 2007 vintage, this has been one of my reasonably priced go to wines that delivers.  About $45, this wine delivers.  It drinks well young and will age just fine for a decade or more.  This is a full throttle drinking experience.  Don't expect el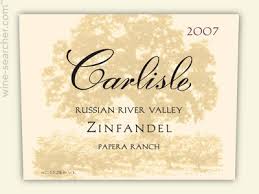 Carlisle Zinfandel Papera Ranch – I have liked this wine for a while but starting with the 2011 vintage (a not so great vintage), this wine has achieved a whole another level.  About $40, this is delicious.  Each sip makes you want to drink another.  It gets better with about five years in a cellar, but it is so hard to wait as it is so good right from the start.  Lush, fruity, deep and great with food.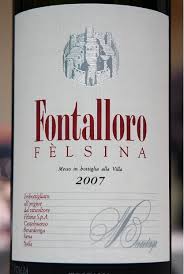 Fattoria di Fèlsina Berardenga Fontalloro – This is from my favorite producer of Chianti.  This is from Sangiovese grapes that are partly outside the Chianti Classico growing area.  It is delicious.  Give it some time in the cellar.  More serious than most Chianti's or even Brunello's.  At about ten years, this is truly a special wine.  Great acidity, so make sure to pair it with food, preferably Tuscan food.  About $45.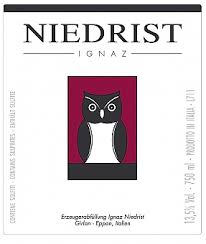 Ignaz Niedrist Lagrein Alto Adige - Südtirol Berger Gei – One of my more recent wine discoveries.  From Alto Adige in northeast Italy.  Lagrein is usually a pleasant, simple and inexpensive quaffer.  That does not do justice to this wine.  It is a big wine.  Lots of flavor.  Deep complexity.  A few years in a cellar or a long decant help this wine.  Around $35 but I hate to mention that as it might make it harder to find.  It is the kind of wine when I serve it, people stop and ask who makes it and where they can buy it. 
Domaine Tempier Bandol – The vineyard designate wines are outstanding but they are about $15 outside the price range of this article.  Never fear, this one can be great as well.  Make sure to buy a great vintage and then forget about it in your cellar for 10 years or more.  Around $38, it is worth it.  It drinks very well young, but the Mourvedre grape component really needs time to develop and gain complexity.  It is worth the wait.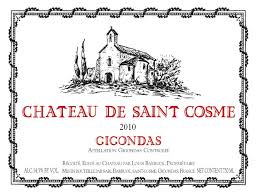 Chateau de Saint Cosme – Like the Tempier, the vineyard designate bottlings are a step up.  They are also up to $85 or so a bottle.  The basic bottling can be great as well.  The 2010 version is outstanding right now.  For around $35, this is better than many Chateauneuf du Papes.  It is from a village just next door.  Saint Cosme is one of the best producers in Gigondas.  The wines will last for a decade but drink very well on release.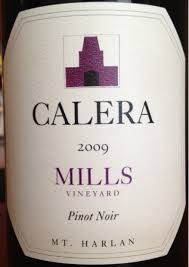 Calera Pinot Noir Mills Vineyard – It can be hard to find a great Pinot Noir for under $50.  This is one that made the list.  A classic old school producer of California Pinot Noir.  This has plenty to fruit but that also has that elegance that separates the great Pinots.  Complex.  Great with food.  Around $45 per bottle.  This will even likely impress your Burgundy snob friends.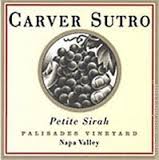 Carver-Sutro Petite Sirah – Petite Sirah is a different grape than Syrah as not to be confused.  This is arguably the best Petite Sirah on the market.  It can be drunk young, but the real magic is letting it age for a decade.  If you drink it young, give it a lot of air.  Lots of fruit.  Plenty of earthiness.  Great texture.  This is a great wine.  $35 and it is flat out delicious. 
Dessert: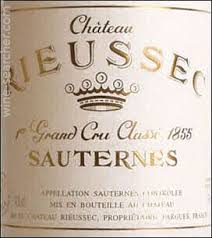 Château Rieussec Sauternes – Do you like dessert wines?  Most people know about d'Yquem.  That is a great wine, but so is Rieussec for a fraction of the price.  Determine what vintages were good for d'Yquem and buy Rieussec.  For about $60 a bottle, you will have an amazing wine.  Better yet, just buy a half bottle (375ml) for around $35.  A little at the end of a meal will be great.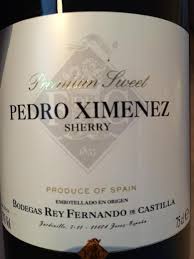 NV Alvear Jerez-Xérès-Sherry 1927 – Another dessert wine.  A Solera meaning that a portion of this wine is from 1927 and many of the vintages in between.  This is a sweet yet complex sherry.  Delicious on its own or with dessert.  Made in pretty large quantities and they keep releasing more.  Around $30 for a half bottle.  It's a great wine. 
As this list was being compiled a few wines were initially included only later to be removed as the price had risen over $50 per bottle.  A seemingly endless issue in the wine world.  That said, here are five more that for now are not too far over the limit. 
Clos Martinet Clos Martinet
Alain Voge Cornas Vieilles Vignes
Pride Mountain Vineyards Cabernet Sauvignon
Bouchard Père et Fils Beaune 1er Cru Grèves Vigne de L'Enfant Jesus
Domaine Jean-Louis Chave St. Joseph
Happy hunting.  And if you have any other recommendations, please let me know.