We're sorry, this video is not available rnow. Please check back later.
In this episode of IntoWineTV, host Lisa Kolenda and wine experts Loren Sonkin, Mulan Chan, and Edward Ruiz convene at one of San Francisco's finest restaurants, Incanto, to taste and discuss great port wines.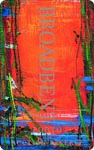 Theme: Great Port Wines
Wine: Broadbent Auction Reserve Port ($26.95)
Region: Douro Valley, Portugal
Alcohol content: 20%
Producer Notes:
- Upcoming IntoWineTV Video Themes
- Wine producers and distributors: Find out how to get your wines included in our next session. More info...
Background: Broadbent Port is the product of two world-renowned wine experts, Michael and Bartholomew Broadbent. Michael Broadbent is the Chairman of Christie's International Wine Department and has achieved an unmatched combination of international honors and awards. Bartholomew Broadbent has over 20 years experience in the wine industry and is considered one of the world's top authorities on Port and Madeira.
Broadbent Port debuted with the famed 1994 Vintage and has since followed with the equally impressive 1997. The 1994 Broadbent Port was voted best-in-show at a comprehensive tasting of 1994 vintage Port during Aspen's Food and Wine Classic.
In 2005, the IVDP (Instituto dos Vinhos do Douro e Porto) will eliminate the use of the Port term: "Vintage Character" to describe a popular category of Port that is ultimately a premium grade of Ruby Port.  The new nomenclature for this category will be, RESERVE PORT.  Always one to be on the cutting edge, Bartholomew Broadbent has created this "new" wine in conjunction with Port winemaking maestro, Dirk van der Niepoort.
Thirty eight years ago, Bartholomew's father Michael Broadbent, organized the first fine wine auction at Christie's in London.  The very first lot to appear at this auction was Port ... ergo, the name of this wine.  Bartholomew is one of the world's foremost Port and Madeira experts and also imports fine wines, from family-owned wineries around the globe.  He has delivered this delicious new Port to market under the Broadbent label.
The Broadbent Auction Reserve has not been filtered.  It is made from the following vintages (the blend of vintages will, naturally, change over the years): 25% 1999, 15% 2000, 40% 2001, 20% 2002.  This Reserve wine averages about 3 1/2 years of blended wine age. Another point of difference for the Broadbent, is that unlike other large production blends of Vintage Character, or Reserve Port ... this juice has been 100% foot trodden in lagar and is then aged in mellowed old oak.  The Broadbent Auction Reserve Port was made at Niepoort's Quinta da Passadouro, but will be made at Dirk's new winery in the Douro in the future. All the grapes come from Vale Mendiz, which is a small and charming area possessing some excellent vineyard locations.
Wine Notes: The pretty pomegranate red hue provides a look into the heart of this Port. Light and fragrant violets and lavender are bolstered by the aromas of sweet blackberry and anise. There is also a whiff of spirit that is noticeable but does not detract. Broadbent's Auction Reserve offers a smooth, medium-bodied Port that delivers fresh, fruit forward boysenberry and plum flavors with a nice touch of chocolate that adds to the overall enjoyment of this wine. The tannins let you know they have shown up to the party, without being obtrusive. This new addition to the Broadbent stable of Ports delivers a lingering and fruit filled finish.
Experts:
is an IntoWine.com Featured Contributor and the Founder/Winemaker at Sonkin Cellars.
Mulan Chan, Rhône and French Regional Buyer, K&L Wine Merchants, San Francisco. Learn more about Mulan Chan.
Edward Ruiz, Wine Director at San Francisco's Incanto Restaurant. 
Location: Incanto Italian Restaurant & Wine Bar, Situated in the heart of one of San Francisco's most charming residential neighborhoods, Incanto's rustic Italian setting, with its handcrafted stone, antique brick and woodwork, 16th century Latin parchments, and private dining room dedicated to poet Dante Alighieri, provides a uniquely warm and inviting dining environment.
Incanto's daily-changing menu honors old-world traditions including house-cured meats, unusual regional pastas, fresh local seafood and a commitment to sustainably grown and harvested produce. Incanto's award-winning wine program features one of the most diverse Italian wine lists in the United States and an ever-changing lineup of more than twenty wines by the glass, half-glass, half-liter, and flight.