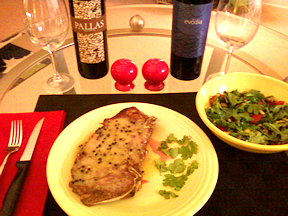 With summer upon us, grilled steak has natural appeal, especially irresistible when its alluring aromas waft over the neighbor's fence. No one was happier than I to receive an assignment to pair wine with New York steak, my favorite cut, for it's substantial texture, juicy potential and powerful flavor. Although I wouldn't kick a filet mignon to the curb, its character is more subtle than the New York's.
Found on the short loin of the cow, the New York cut actually comes from the same cut as the t-bone and porterhouse. Having fewer muscles than other parts of the animal, this section of the cow is therefore worked less and the meat is more tender. 
Traditional methods of preparing these steaks are to add simple spices, like garlic and onion salts, then grill, broil or pan fry. More recently, fancy rubs are excitedly discussed in enthusiasts' backyards, although technically, dry rubs have been around for years.
For the most cutting edge way to cook your steak, try tossing the meat from freezer to blazing frying pan, then bake in a 200°F oven. Enthusiasm for this method can be seen all over the internet, originating with a New York Times article. The author challenges one of the writers of Modernist Cuisine, Nathan Myhrvold, to select several recipes from his cookbook that can be easily managed by the home cook. This method is invaluable for folks on the run.
IntoWine turned to our panel of experts to share their recommendations for the best wines to pair with New York strip steak. The team includes two master chefs, a wine educator/speaker/sommelier and a wine writer.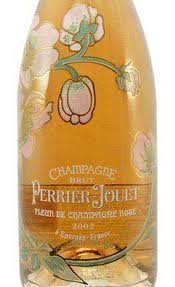 1. My preparation for a New York strip steak would be to cook it Delmonico style. Delmonico steak is very simple: lightly seasoned with salt, basted with melted butter and grilled over a live fire. Normally I serve it up with a thin, clear gravy.
I think that the almost burnt, earthy flavor and fatty, rich texture of the highly grilled meat matches perfectly with the yeasty-flavored and acidic, crisp texture of Champagne. Then again, what doesn't pair with Champagne?
My choice would be a 2002 Perrier-Jouët Brut Rosé Champagne Fleur de Champagne Belle Epoqu. The acid cuts through the richness of the meat. The flavor of the champagne adds a yeasty, fresh-baked brioche character (like the necessary dinner roll for this meal). Add homemade vanilla ice cream (the well-deserved dessert for the feast) topped with various citrus fruits for a well-balanced, complete dinner. – Chef Julie Tan, Certified Master Chef, Sommelier and Taster; Chef Instructor, LeCordon Bleu, San Francisco, CA; www.chefs.edu/san-francisco.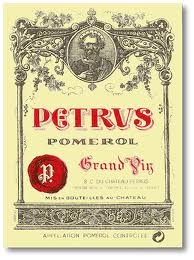 2. Whether you call it a club steak, strip loin, shell steak, Kansas City strip steak, boneless sirloin Delmonico or New York strip steak, that cut of meat is classically ranked in French terminology as an Entrecôte, or premium cut of beef, so nice and tender. The cut has good marbling (fat content) which makes it a perfect candidate for a classical and old cooking method called grilling.
I like to salt my steak as soon as I bring it home, as it locks in the moisture. Then let it rest and get to room temperature prior to cooking. I only add pepper at the end, as pepper burns. I grill it, turning the fat into a caramelized blanket of sweetness which surrounds the savory flavor of the natural beef.
My wine match is a 2010 Château Petrus, a Bordeaux from the region of Pomerol. The wine is known as a right bank Bordeaux, made with grapes hailing from the right bank of the Dordogne river and is normally a blended wine with the main grape being merlot. The slight acid of the Petrus will cut through the blanket of caramelized marbling and add a complex element of black cherries, black currants, licorice, mocha, caramel and truffles to the savory, smoky, caramelized crunchy exterior of the steak and the silky, moisture-filled, true meat flavor of the steak's interior.
Because of the reduced tannin in the wine, being right-banked and Merlot-based, I do not have to wait long for the wine to be ready to drink. With a match like this, who wants to wait. – Chef Sir Roy J. Salazar, Certified Master Chef, Sommelier and Taster; Chef Instructor, San Francisco, CA.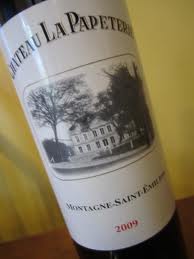 3. Normally, when I order a New York Steak at a restaurant or grill one up at home, I go directly to the Napa Valley Cabernet Sauvignon or Left Bank Bordeaux section in my wine cellar. But, I've been wanting to taste how a particular wine was developing in bottle, so for this paring, I stayed in Bordeaux but went right – to Saint-Émilion. The difference between the right and left bank in Bordeaux is the amount of merlot vs. cabernet sauvignon that is used in the blend i.e., Left Bank is cab-based whereas the Right Bank has more merlot. So, this pairing really came down to "Can a mainly merlot based wine stand up to the fat and flavors in a New York?" I opened the wine to let it breathe, did a simple seasoning on the meat and grilled it.
The answer is "YES"! This wine is fairly subtle (as in more refined to my Bordeaux friends, much less fruit-forward to my American friends) with blackberries and minerality. It's a young wine and the tannins are on the softer side (but definitely present) and said tannins beautifully stood up to the rich and juicy flavors of the steak, fat and all! Quite honestly, this is probably not the wine I would open up to serve guests without serving some food alongside. Because it's not overly fruity and the alcohol not overwhelming, I've concluded it's a perfect food wine. Think I'll go get some more! Chateau La Papeterie 2009, Montagne-Saint-Émilion paired with New York Strip Steak. – Roxanne Langer, Sommelier, Keynote Speaker, Founder and Wine Educator, WineFUNdamentals, Newcastle, CA; www.wine-seminar.com.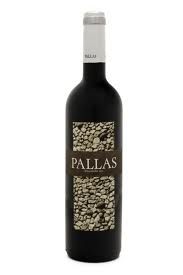 4. My goal for this particular pairing is to provide an affordable alternative. So first, I found New York steaks selling for $4.98 per pound, then I called on wine expert Gina Cook, Wine Buyer, at Whole Foods in Tustin, California for an appropriate $8-to-$10 bottle of wine. I told her I was interested in a buttery peppercorn treatment, which she then informed me is similar to au poivre, or a peppery-encrusted preparation. Incidentally, Gina is a former chef, trained at Wine & Spirit Education Trust in London, and also a Certified Specialist of Wine. She has worked at several wine stores and has been in the wine industry almost 15 years. Gina noted that a juicy zinfandel is a great pairing for these steaks, but also offered a couple other suggestions: grenache or a Spanish "garnacha" and tempranillo. Both food-friendly, their fruit-forward character is necessary for steaks prepared this way because "I find dry wines to be incendiary to dry or spicy food. That is not to say that like flavors don't mesh with like . . . I often joke that if you're invited to a neighbor's barbeque, and they have a tendency to kill the cow twice, meaning, they overcook steaks and burgers, make sure you bring a juicy red to rescue dinner with, otherwise, everything's dried out!" And finding affordable pairings for this meal is easier if you look to a Spanish wine. With Gina's recommendation, I picked up a 2010 Evodia Garnacha for $9.99 and a 2011 Pallas Tempranillo on sale for just $6.99, both at Whole Foods. After my taste test with the New York steak cooked "a la Paula" – my own peppercorn and butter concoction – I designated the Pallas Tempranillo the winner. Initially, on the nose, the Pallas displayed blueberries and chocolate, then ripe fruit on the tongue. From the Evodia, I detected dark cherry aromas and a berry flavor. The incredibly succulent tempranillo won because it managed to maintain its fruitiness after the first bite of steak, whereas the garnacha was just slightly tart after the chew, while still remaining pleasant. The number one factor in determining whether a wine works with a dish is how it changes after tasting the food. Visit Whole Food's Wine, Beer and Cheese Facebook page: http://www.facebook.com/#!/pages/Beer-Wine-and-Cheese-Whole-Foods-Jamboree/271169709592933
– Paula Barker, Wine Writer, IntoWine.com, Santa Ana, CA; www.intowine.com/user/paula-barker.