IntoWine asked our panel of experts to share their recommendations for the best wine to pair with grilled chicken: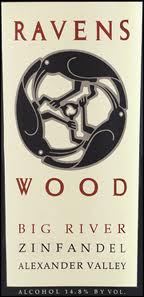 Chicken is one of my favorite meats, because it is so versatile. When grilling chicken, the meat and the flavors take on a wholly different profile than if it were boiled or sautéed. Grilling adds a layer of flavor that is deep and broad with a savory spice character that is uncharacteristic for a white meat. For this preparation, we should think about the intense heat that comes along with grilling; the carmelization of the skin; the smokiness. For me, a grilled chicken pairs perfectly with Zinfandel. One really tasty Zin that is perfect for grilled chicken is Ravenswood's Big River Zinfandel. Rich fruit aromas and soft velvety tannins are followed by a long, lingering finish that ties very nicely in to grilled chicken. At about $25, this wine is a best buy and a perfect choice for any grilled chicken recipe. – Ben Spencer is a diploma student with the Wine & Spirit Education Trust and an IntoWine Featured Writer.
----------------------------------------
I think the wines of the Rhone Valley in France go perfectly with Grilled Chicken.  There are so

many good ones from the wonderful 2007 vintage in the stores now, but really, it seems like at least eight out of every ten vintages in the Rhone are good or better lately.  For that reason, I like to drink the basic Cotes du Rhones.  See Cotes du Rhone Wines: Great Value from the Rhone Valley for many good recommendations.  Specifically, I am going to recommend the Chapoutier Cotes du Rhone Belleruche.  This wine can be found for under $15, sometimes much closer to $10 a bottle.  It has lovely raspberry and cherry flavors with a bit of smoke.  It has great texture and will compliment the flavors of the Grilled Chicken without over powering it. - Loren Sonkin, IntoWine.com Featured Contributor and the Founder/Winemaker at Sonkin Cellars.
----------------------------------------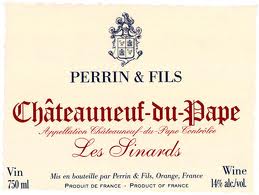 Chateau La Nerthe Chateauneuf-du-Pape Blanc - There can only be one perfect wine match for a bird you can lather with either lemon, mango, butter, wine or any Provencal herb in the book. With all those choices, only a white Rhone offers the flexibility needed to equal the grilled chicken.  In the good ole days when chicken meant Tyson and manufactured, sure a fluffy Pinot Grigio could suffice. But when you are shelling out the big bucks for a farm fresh, Rocky bird from Sonoma California, you'll want to have a Chateaufeuf-du-Pape blanc from Chateau La Nerthe at your table. When first opened the wine tastes more like an Alsacian Pinot Blanc with its racing acidity and heavy citrus notes. But after a little air you may think you've stumbled onto a Montrachet from Burgundy. By the time you're cleaning the last thigh bone, you'll swear the petrol in your glass is a German Riesling.  - Michael Whitehead, IntoWine Featured Writer