Best Wine to Pair With Beef Ribs...with a Quote and Recipe from Award-Winning Chef, Michael Chiarello
Rumor has it that beef ribs are often overlooked, as pork ribs are what most people visualize when they hear "ribs". French politician Jean Glavany claims: "Those restaurant chains that are withdrawing beef ribs are . . . participating in this psychosis and should try to avoid it, . . . There is no question of banning beef ribs in our country." And posts can be seen on American forums begging for good beef rib restaurant recommendations. Evidently, pork prevails in the ribs race.
But rib enthusiasts know how compelling these parts of the cow can be. Parts plural, as rib meat is found on several locations: short ribs come from a cow's underside, spare ribs, AKA "back ribs", are located at the cow's top back, and the chuck cut of beef, used when short ribs aren't available, is sliced out of the rib section. Short ribs, considered the most flavorful, are also more meaty than spare ribs, and are the preferred rib in France, where chefs tend to sear the meat, combine with vegetables and stock, then simmer several hours. Texas cooks favor spare ribs, preparing them by covering with a rub and smoking throughout the day at a low temperature. Interesting fact: Germans who settled in Texas in the 1800s learned barbeque methods from Mexican residents, then added their own twist that created the now-traditional Texas barbeque.
Preparation of beef ribs generally includes removing the tough membrane from the bone side, washing throroughly and trimming much of the fat, but not all, to ensure tenderness. Aficionados use several methods for cooking: grilling, baking then grilling, braising then broiling or stewing in a pot of water.
Among avant-garde foodies, rib visionaries also exist who must be different. They've conceived rib recipes that range from a coffee rub to a soy sauce/wheat beer concoction to a coconut-curry treatment to spinach and horseradish cream accoutrements. I don't claim experience with any one of these, but am considerably intrigued.
Beef rib fans may have a variety of penchants for cooking and treatment, but what do they like to drink with them? Many choose beer, but if your inclination is wine, we offer the opinions of several experts to guide you to the best match according to their favorite rib recipes. Recommendations are by one master chef, one visitor center owner, one wine writer and one winery designer. Be sure to scroll to Heather Young's section for a quote from award winning chef, Michael Chiarello, followed by a rib recipe appearing in his book, Bottega: Bold Italian Flavors from the Heart of California's Wine Country.
IntoWine asked our panel of experts to share their recommendations for the best wine to pair with Beef Ribs:

Beef Ribs are mean, hearty and earthy, so I love to create a sauce that adds a little fruit and herbs to the complexity. I would would pair with a southern Rhone wine, like a 2007 Chateau La Nerthe Chateauneuf du Pape. I would make a red wine reduction from this wine, perhaps add a little dried rosemary, and once reduced, glaze the ribs in the oven with it as the final operation. I would then drink the same wine that I made the glaze with.
When making a sauce or glaze, I usually drink the same wine, as it is a natural bridge with the solid – the beef ribs in this case – to the liquid, the La Nerthe Chateauneuf du Pape. – Chef Sir Roy J. Salazar, Certified Master Chef, Sommelier and Taster; Chef Instructor, San Francisco, CA.
----------------------------------------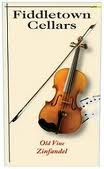 Ribs are on my short list for real comfort food; it is a warm, spicy hug. The flavors are so savory and complex and the texture of the meat is so tender. I like Texas-style, dry rub, slow-smoked, fall-off-the-bone ribs. There is no shortcut for making great barbeque. Something about barbeque and zin bring out the best in each other: each has layers of complex spices with similar lush texture that just balances the other. An example of a zinfandel that works beautifully with beef ribs is the 2008 Fiddletown Cellars Old Vine Zinfandel, Amador County. Bright with acidity and spicy vanilla notes, this lovely old-vine zin also offers juicy raspberry/blackberry fruit. The spices of the dry rub sing louder and clearer and change with every bite. The sunny acidity is refreshing and makes you yearn for another bite and another . . . – Gregg Lamer, Owner, Amador 360 Wine & Visitor Center, Plymouth, CA; www.amador360.com.
----------------------------------------

I like a non-sweet, vinegar-based preparation for my beef ribs. My wine industry friend hailing from North Carolina assures me that's one treatment loved by southern natives, usually also including water, mustard, olive oil and a few spices – maybe chili powder and cayenne.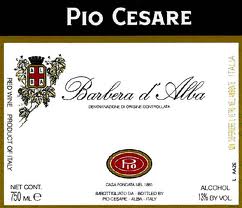 Vinegar-based foods are tricky to pair, as vinegar can make wine taste spoiled. The best way around this is to find a wine that is bright, clean, low-tannin and high, but not biting, in acid. The two acids together have the unexpected effect of slightly reducing the sharpness in the mouth, and the acid will also cut through the rich, fatty ribs. A wine to satisfy these requirements can be found in a good barbera, like the Pio Cesare Barbera D'Alba D.O.C., with its ripe fruit, blackberry nose and slightly toasted tobacco note. Further, the Barolo area of Italy, home to this barbera's grape, yields a robust structure and plummy, complex flavor in the wine. The Pio Cesare's spicy, full-bodied character can take on the hardy, hearty beef ribs. – Paula Barker, Wine Writer, IntoWine.com, Santa Ana, CA; www.intowine.com/user/paula-barker.
----------------------------------------

Though barbequed ribs are delicious, I often find the barbeque flavor overpowers the natural flavors of the meat and further allows some of the great meat qualities to become lost on the palate. I prefer to prepare beef ribs with a simple seasoning of salt and pepper, then allow the ribs to brown in a blend of olive oil and butter. Finally, adding garlic and onions to the pan before allowing the ribs to tenderize for hours in a light beef stock, creates a simple yet great-tasting rib. The meat is flavorful and lightly seasoned, allowing for a great wine to contrast these attributes. I found these qualities in the 2008 Chiarello Bambino Cabernet Sauvignon.
Tags: