IntoWine asked our panel of experts to share their recommendations for the best Sonoma County white wine for the price: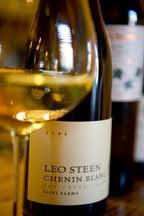 Sonoma's reputation for making ultra premium wines does not come without merit. Sonoma has history of making focused, sumptuous wines from Chardonnay, Pinot Noir, and Bordeaux varieties. Recently, I came across Leo Steen's Chenin Blanc. The wine proved to an honest expression of the classic French variety, with hints of citrus and island fruit. The palate is rich, with a clear acidity that carries through to the finish. The grapes for this wine come from a small sustainable vineyard in the Dry Creek Valley. The sandy, stony soils contribute to the vitality of this unique white wine which would pair well with just about any seafood, salad, or chicken recipe. (About $20) – Ben Spencer is a diploma student with the Wine & Spirit Education Trust and an IntoWine Featured Writer.
----------------------------------------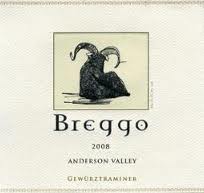 Best white from Sonoma? Many sub-appellations fall under Sonoma area and Anderson Valley is one of them. Breggo Cellars has always been one of my favorite wineries. While at Rubicon Restaurant I was one of the first wine directors in California to carry their wines on my list. Back then the wines were very affordable and quality crystal clean. The success understandably got slightly to their heads and the prices went up; but not dramatically. And the quality has remained at its top level. Try any of their whites: Sauvignon Blanc, Pinot Gris, or Gewurztraminer. - Cezar Kusik, IntoWine Featured Contributor 
----------------------------------------

I am going to recommend the Buehler Chardonnay.  This is a pretty classic Sonoma Chardonnay and available for under $20.  There is a deft touch of oak but mostly, this wine is about very nice tropical fruit and lively balance.  It can compete with most of the wine that are two or three times its price point in Sonoma. - Loren Sonkin, IntoWine.com Featured Contributor and the Founder/Winemaker at Sonkin Cellars.