Best Portuguese Red Wine (For the Money)
As the holiday season approaches, we're all hearing more and more talk about best-value purchasing. Consumers want to stretch their dollars as far as they can go – without sacrificing quality. For wine lovers, particularly red wine aficionados, there's no better place to look for value wines these days than Portugal.
Portugal's wine industry dates back to ancient times; the Romans enjoyed and wrote about Portuguese wines. Port, of course, put the Portuguese wine industry on the map, but wine writers and retailers are paying increased attention to Portugal's still wines. Portuguese winemakers are combining innovation and modernization with their time-honored traditions. Winemaking styles vary drastically in Portugal; producers work hard to make the most of their indigenous grape varieties and capitalize on the country's diverse soils and microclimates.
IntoWine.com asked a group of wine experts to share their recommendations for best-value Portuguese red wines. Wines from Portugal's Douro Valley, considered to be the country's flagship wine region, came up tops:

I recommend "Altano" Douro 2006 by Symington Family Estates. While this wine is by no means a sexy boutique-y wine, it absolutely overdelivers for the price. Made from a blend of Tinta Roriz and Touriga Franca (familiar in Portugal since they are indigenous, not so much in the U.S.), this dry red is intense in fruit but complex, with floral notes, spice, well-done oak and balanced acidity. It starts out with a fresh fruit berry blast and finishes with more rustic notes. It's versatile and smooth enough to serve as a cocktail wine or with pizza or chili as a more interesting alternative to Cabernet. For all of you fashionistas out there requiring red wine for your next soirée, Altano has an understated yet fabulous label sporting an oh-so-trendy-for-fall owl. The Symington Family has been making wine in the Douro Valley area in Northern Portugal since the 19th Century. The Douro is of course famous for Port, but excellent for value reds due to the rugged terrain and harsh climate, which means stressed vines and naturally low yields. This means quality of fruit over quantity. – Alexis Ewing, Certified Sommelier and Wine Specialist, Los Angeles, CA

------------------------------------------------------
For more than 25 years, The California Wine Club founders Bruce and Pam Boring have explored all corners of California's wine country to find award-winning, handcrafted wine to share with the world. Each month, the club features a different small family winery and hand selects two of their best wines for members.

I recommend Casa Ferreirinha's Vinha Grande 2002 from the Douro ($17.99). Portugal houses some of the greatest values in the wine world, and this rich red is an exceptional representation! The quality, character and brilliance you get out of this wine - with its leathery and herbal nose of black cherries and earth, all married nicely during its years in the bottle - is nearly impossible to find in the rest of the world with this kind of consistency at this price. It drinks like a Rioja at twice the price. Amazing. – Steve Flynn, Owner, September Wines and Spirits, New York, NY

------------------------------------------------------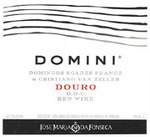 I recommend Domini 2005, from the Douro. This wine is made from Touriga Franca, Touriga Nacional and Tinta Roriz grapes. I think it represents what the terroir of Port wine is all about. The grapes in it are the grapes used in Port, but this is a still wine. I think it gives a good sense of place. This wine retails for $17.99 – Todd Brentnall, Wine Manager, Bay Ridge Wine and Spirits, Annapolis, MD

------------------------------------------------------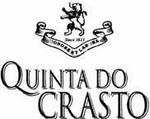 There are two wines in Portugal that are now legendary. Barca Velha was first produced in the 1950s and is an old world wine made only in the best years, in the Douro, by Ferreirinha, the table wine arm of Ferreira Ports. Barca Velha is the Chateau Lafite of Portugal. It is, in Portugal, the equivalent to Grange in Australia. It sells for vast sums, over $300 a bottle and the US allocation is only about 25 cases for each release. The other winery, Quinta do Crasto, is revolutionizing the Douro as a wine producing region. Although producing wine since Roman times and under the name Quinta do Crasto since 1615, it is only in the past 20 years that it has come back into production beyond Port. In fact, the Roquette family, who own the property, can be credited for the respect that the Douro has earned as one of the greatest wine producing regions in the world. You only have to look at the track record in the Wine Spectator to see that it has always been the leading wine, year after year, in fact, this year, in their list of Top 100 Wines of the World, the 2005 Quinta do Crasto Reserve in #3 and is only $45!!! The 2006 is now available and I like it even more. They also make a very good wine called Crasto Douro Red for under $20, a lovely white, Crasto Douro White, and several ultra shockingly good wines such as the Touriga Nacional, Tinta Roriz, Vinha da Ponte and Maria Teresa which ranging from $75 to $150 a bottle depending on the scarcity of the allocations. Definitely, great wines.... - Bartholomew Broadbent, CEO, Broadbent Selections, San Francisco