IntoWine asked our panel of experts to share their recommendations for the best Napa Valley red wine worth seeking out (for the price of course):
Napa Valley has a reputation for a reason. A millennia of earth-moving eruptions and oceanic intrusion (which stripped the valley's hillsides of deep soils) has helped to develop a particular level of well-deserved glory for the region's red wine makers. One consistently bold red wine worth seeking out is the Tor Kenward Cimarossa Vineyard Cabernet Sauvignon. The profile of the wine is ripe, firm, juicy, with soft tannins. Blueberry, florals, mint, cocoa, and anise, are signatures of this single-vineyard wine. Cimarossa vineyard is on Napa's  This wine can be enjoyed when young, but shows best if aged a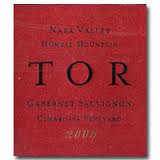 minimum of three years. At $60-$80, this cult red soars to the top of many sommelier's cellar lists for the same reason it comes to my mind. Cimarossa vineyard is one of the more elevated vineyards on Howell Mountain, at over 2,100 ft above sea level. The soils on the mountain are layered with volcanic ash, called 'tufa', and a high iron content which stresses the vines and produces deeply concentrated fruit, small berries, and intense flavors. In the winery, Tor Kenward uses an extended cold soaking and indigenous yeast fermentation. The wines are aged for almost two years in French oak and bottled un-fined and un-filtered. The resulting wine is heady and bold and wonderful. – Ben Spencer is a diploma student with the Wine & Spirit Education Trust and an IntoWine Featured Writer.
----------------------------------------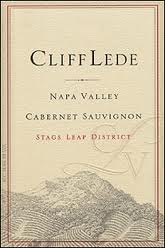 There are so many good wines being made in Napa and so many are so expensive.  I get tired of people telling me that a $50 wine is good for the money compared to other Napa Cabs.  The point should be, is it good for $50?  That is a lot of money to spend on a bottle of wine.  It better be much more than good, it should be enthralling.  I really struggle with this topic.  In Napa, I would like to recommend a Cabernet, because that is really what Napa does best.  The Cliff Lede Cabernet Sauvignon is one of the best out there.  It is priced at $50, but worth it.  The wine can be drunk young (I would decant it), but also can age well for 15 years easily.  Great cassis flavors.  Complex.  This truly does provide a special experience.  - Loren Sonkin, IntoWine.com Featured Contributor and the Founder/Winemaker at Sonkin Cellars.
----------------------------------------
Phoenix Ranch Syrah. Brian and Richard Phoenix own a small ranch located a few miles outside the town of Napa. It is here they grow a miniscule amount of Syrah which they provide to some pretty discriminating customers like Corison and Falia. However, while most people are shelling out $50 plus dollars for those delicious Syrahs, Brian and Richard make an equally splendid version of their own. The result is a nearly identical Northern Rhone wine loaded with herbs, bacon fat and heaps of rich, dark fruit. If you can find a bottle it's the best $20 bucks you'll spend in years.  - Michael Whitehead, IntoWine Featured Writer