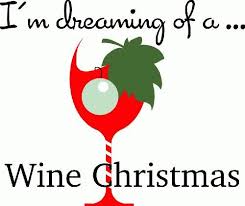 Christmas is coming up.  While I admit to never really understanding where the idea for 12 days of Christmas came from (Chanukah at 8?  Sure), it's a thing now.  So with that in mind, and in an attempt to find some wines to get for the wine lovers in your life, here is a (actually two) list of 12 wines for Christmas.  The criterion for wines to make this list was strict:  A) I had to think of it, and 2) it had to be reasonably available to obtain.  I tried to list current vintages and pricing available although other vintages and different pricing I am sure exists.  
For a lot of people, they would never spend more than $10 on a bottle of wine.  I say, don't get wine as a gift.  If you want to be a cheap son of a gun with your wine, choose a gift where you are not so shackled.  No one, I repeat no one, wants to get a bottle of Yellow Tail wine as a gift.  That is especially true if you got it three years ago as a gift and safely stored it above your refrigerator for the past three years.  Yet, I do realize that the price of fine wine has skyrocketed to the bat crazy levels in recent years.  Don't worry.  There are plenty of wines that make nice, interesting and most importantly, good wines that make a thoughtful gift.  Here are 12 for those on a budget or looking for a gift for the guy you share a cubicle with: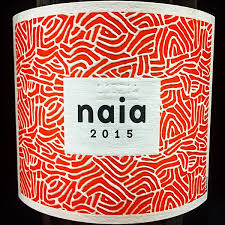 2015 Naia Rueda $14 – I have no idea how to pronounce the name.  Who cares?  This is a crisp Spanish white from Rueda in Spain.  Great with holiday dinners or at a party.  Made from the Verdejo grape.  Peach flavors with a slight sweetness.  Drink this young.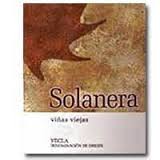 2013 Bodegas Castano Solanera $14 - Mostly Mourvedre but other grapes as well.  This carries some weight.  Great on its own or with food.  Cellar worthy and an exceptional value.  Get a price sticker that says $80 if it is a gift.  It drinks that well and your friends will be impressed.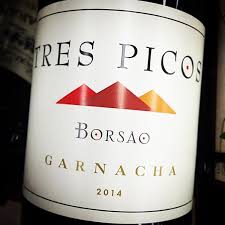 2014 Bodegas Borsao Tres Picos (Garnacha) $14 - Always an exceptional value.  Any vintage is great.  Made from 100% Grenache.  Lots of red and some purple fruit notes.  Great for parties.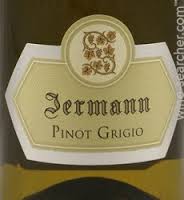 2014 Jermann Pinot Grigio $20 - From one of the great producers in Northern Italy.  This is not your basic Pinot Grigio.  It has some depth and complexity,.  Great minerality.  Wonderful with food.  Everyone loves it.  Awesome value.  Put it right next to that super popular Pinot Grigio everyone talks about and this will blow it away.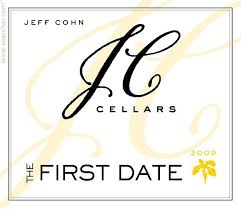 2014 Jeff Cohn Cellars The First Date $25 - A California version of a white Chateauneuf at half the price.  This is probably the hardest to find on the list, but work on it.  It's worth it.  Good now.  Good in five years.  Great name and label.  Search it out.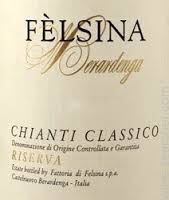 2012 Felsina Chianti Classico Riserva $25 - Ok, ok.  I keep beating the Felsina drum.  And yet, it remains one of the best red wine values in the world.  This is a basic wine and tremendous value.  2012 is solid.  2015 will be out soon, even better.  Not just another Chianti.  And this wine cellars for ten year with no problems.  Buy a few!  And don't let those people who think Chianti is cheap wine in straw baskets near it, unless they have an open mind.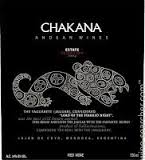 2014 Chakana Estate Red $25 - Mostly Malbec with some Cab and Syrah.  This is a big oaky wine for those who like that style.  Tons of fruit.  Easy drinking.  Not for long term ageing.  Plus, it's fun to say the name.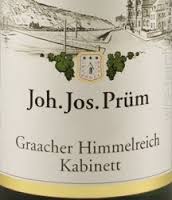 2015 J.J. Prum Graacher Himmelreich Riesling Kabinett $35 - This is a great vintage in Germany and JJ Prum is one of the top producers.  This style is slightly sweet.  Great with or without food.  Will last for a decade or more in a good cellar.  Talk about German precision, this defines that word for wine.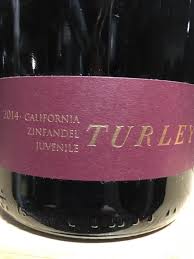 2014 Turley Wine Cellars Zinfandel Juvenile $45 - This is a big powerful red Zinfandel from a producer who almost invented that style.  Any vintage for the last few years is good, but nothing older than 2012.  This is one that should be enjoyed soon to get the benefits of brambly red fruits and big bold flavors.  Makes a great drink on its own.  Let's hope by now everyone knows the best color for Zinfandel is red.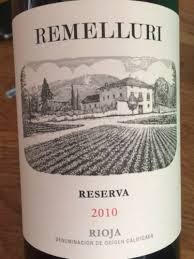 2010 Remelluri Reserva Rioja $40 - This a great Spanish wine from the region of Rioja.  If you see a bottle marked Gran Reserva, it's even better but a lot more expensive.  This has big cherry fruit with some vanilla.  Great with food.  Can be cellared for a decade.  Traditionally, Spanish wines are released later, so don't worry that it is not this year's vintage.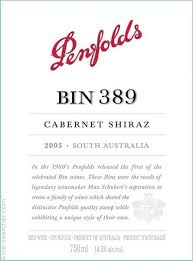 2013 Penfolds Bin 389 Cabernet Shiraz $50 - From Australia, this is a blend of Cabernet and Shiraz (Syrah).  It has gone up in price the last few years and is not the screaming value it used to be, but this is an excellent wine.  Red and purple fruits.  Great now and will last for a decade in the cellar.

NV Billecart-Salmon, Brut Reserve $50 - Prosecco and Cava's are fine drinks, but they are not Champagne.  Please don't be that person who spends $8 on a Prosecco and keeps telling everyone they brought a bottle of Champagne.  No, you didn't.  Like I said, there is nothing wrong with Prosecco, but there is a reason you can't buy Champagne for $8.  For those looking for a very nice but affordable bottle for the holidays, look no further.  A Champagne (which means from France), this one punches at way above their weight class.  Drink within the first few years and don't buy if it looks like the bottle has been sitting on the shelves for a long time.  
Some people have a lot of money.  Some have more money than sense.  Some people are just generous.  It's good to hang out with at least two of those categories of people.  Even better if the last category is buying you a gift.  I would suggest posting a link to the article on their Facebook page.  For those who are not as cost conscious or even those who buy their own gifts, wrap them up nicely and act surprised on Christmas morning when they open them, here are some wines that will always be just what you wanted: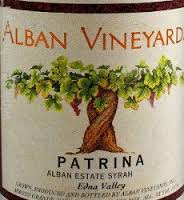 2013 Alban Vineyards Syrah Patrina $55 - The entry level Syrah from an iconic producer in the Central Coast of California.  This is a meaty, peppery wine with lots of black raspberry notes.  Drinks great on its own.  Will cellar for a handful of years.  Very nice.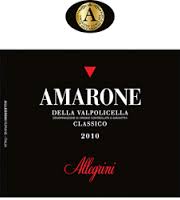 2010 Allegrini Amarone della Valpolicella Classico$60 - There are some many Amarone's that have the name but don't deliver the goods.  The very best Amarone's can cost $300 or more a bottle.  This is only a step or two down from those and is in my humble opinion from one of the 5 best producers.  It has a slight raisin note, but it is dry.  Good cherry fruit.  Wonderful with food.  It is what Amarone is all about.  Great gift for your Italian wine loving friends.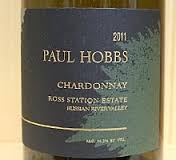 2014 Paul Hobbs Chardonnay Ross Station $80 - Do you have a friend who loves California Chardonnays?  It's ok to admit it.  We all do.  There are many that should never be given as a gift.  There are some very nice ones.  Paul Hobbs makes Chardonnays at many different price points.  This is closer to the top but there are pricier ones.  This is my favorite though.  Pretty classic California Chard for all the good reasons.  Big bold fruit, a touch of oak, some butteriness (yes, I know that is not really a word).  It is balanced.  Makes a great drink with friends before dinner or at the table.  Drink this one in the first five years.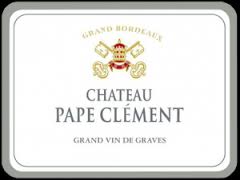 2012 Pape Clement Rouge $85 - This is from Bordeaux France.  There are not a lot of great vintages on store shelves right now, and 2012 is not a great one.  That said, it wasn't bad either, and Pape Clement made a really nice wine in 2012.  In fact, had the overall vintage been better, this wine might cost three times the price.  It can be drunk now with some decanting or better yet wait for five to eight years.  This would make a special gift for the Bordeaux lovers in your life.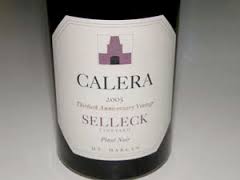 2013 Calera Pinot Noir Selleck Vineyard $90 – There has to be a Pinot Noir on the list right?  One of the best California Pinot Noirs for people who like the traditional, more elegant style of Pinot Noir.  If you want a big bold dark wine, buy a Syrah.  But if you really want a Pinot from California, Calera is a longtime producer who makes wine in that style at many price points.  This may be their best one though.  Elegant.  It ages wonderfully.  This is everything right about Pinot Noir from California.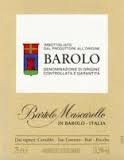 2012 Bartolo Mascarello Barolo $160 - Do you know someone who loves Barolo?  No?  Then start hanging around people that drink better wine.  If so, good on you.  The best Barolos need a decade to really strut their stuff.  Of course, Barolo lovers know this.  This is a good one from a classic producer.  A wine that should head immediately down to the wine cellar and sleep for a decade.  But patience will be rewarded.  Maybe write your name on the label so in ten or twenty years, they know where it came from.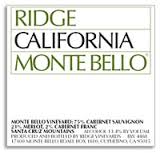 2013 Ridge Vineyards Monte Bello Cabernet Sauvignon $175 - One of the classic California Cabernets and maybe the best one not to come from the Napa Valley.  It has a long history and in American wine terms, this is wine royalty.  It can be drunk young, but it is best to be cellared.  Lots of cassis and minerals.  Just a fantastic wine.  Even the snobbiest of wine snobs will be impressed.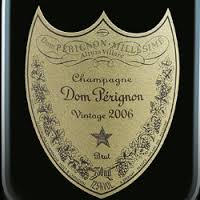 2006 Dom Perignon Champagne $140 to $190 - Pricing on this can vary, so if you are able to, shop around.  They make two or three million bottles of this.  But, don't dismiss it because of that.  It is an amazing wine that is only released in good vintages.  2002, 2004 and 2006 are all worth the fee (although the 2002 if well stored is the best).  Everyone seems to know it.  Almost every bottle of Champagne opened on television dramas seems to be Dom.  It makes a great gift.  These will last if stored properly, but drink great right now.  If you are a novice to wines at this price level, pay attention to how smooth this is.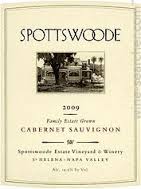 2013 Spottswoode Cabernet Sauvignon $180 - From a Napa cab producer who has been quietly producing some of the top Cabernets in Napa for thirty years.  Classic Napa Cabernet.  It has plenty of cassis fruit, it has depth and it ages so well.  This is not a monster or a fruit bomb, but even those who love that style will love this.  At the same time, even Bordeaux loves will love this, especially with some age.  Truly an amazingly consistent winner.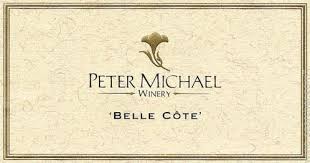 2013 Peter Michael Winery Chardonnay Belle Cote $200 - One of the best, easily available California Chardonnays.  Yes, it is expensive.  Is it worth it?  Maybe, it depends on your budget or how much of a gift impact you want to make.  For Chardonnay lovers, it is at or near the top of the heap.  Great fruit, the oak is there but in check, great acidity, wonderful balance.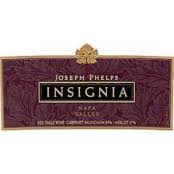 2013 Joseph Phelps Insignia $200 - Another long time veteran of the Napa Valley, this is one of the legendary Cabernet blends from Napa.  It will age for a couple of decades in a good cellar with no problem.  It also drinks wonderfully young.  Cassis, dark cherries, and cedar with a depth and complexity even young.  Long finish.  Just about every vintage is great.  Be careful of those neighbors who think they know wine though.  This is one most wine overs know and they will keep bugging you to open it.  Maybe that is a good reason to keep it in the basement cellar?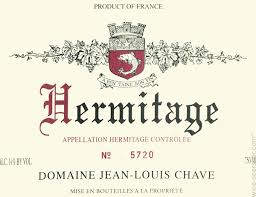 2012 Jean Louis Chave Hermitage $275 - A the top of the list if budget is not a top concern.  This is one of the great wines of the world.  2012, is a very good, but not top vintage so this price is actually down from say, the 2010.  Chave doesn't make a bad wine and this one is fantastic.  It can be drunk young, but to really justify the tariff, let it age for a decade or more.  Any serious wine drinker's eyes will light up when they open this up as a gift.  Hint.  Hint.  
There you have it.  Twelve wines for Christmas.  Two sets of twelve.  I hope there is something, somewhere on that list that will work for you.  Wishing everyone a Merry Christmas, Happy Chanukah, Kwanza, Festivus or whatever it is that you celebrate.  And, if you are not celebrating, get one of these bottles and maybe start your own celebration.