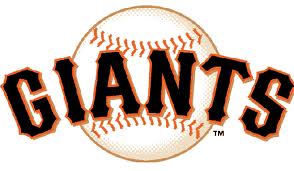 What's an appropriate wine to serve at a San Francisco Giants themed party? What wine would be a good gift for a hard core Giants fan? 
The San Francisco Giants came into existence as the New York Gothams and joined the fledgling National League in 1883.  Two years later, the baseball team was renamed the New York Giants, and a legendary sports name was born.  The Giants moved from New York to San Francisco in 1957, taking up residence first at Seals Stadium, then at wind-blown Candlestick Park, where they played for 39 years.  In 2000, the San Francisco Giants moved to AT&T Park, which was first known as Pacific Bell Park, then as SBC Park until SBC and AT&T merged.  No matter where the Giants have played, this historic baseball team has attracted star players, created a rivalry with the same team, the Los Angeles Dodgers, on two coasts and, according to Baseball Almanac, racked up more wins than any other team in Major League Baseball.
The Giants' star players gave the team its strong start and have carried it through 18 World Series, including its most recent World Series Championship in 2010, which the team celebrated with bottles of Mumm Napa Brut Prestige bearing the Giants' black and orange logo.  From iron-armed Christy Mathewsen, one of the Giants' early pitching stars, to home run king Barry Bonds, Giants players have made their way into record book after record book.  Willie Mays, Mel Ott, Juan Marichal, Willie McCovey and many more players who proudly wore the Giants' orange and black have brought the team fame and found their way into the Baseball Hall of Fame.
San Francisco Giants fans are proud not only of their team, but also of their city.  In fact, locals call it "The City," as though there were no other on Earth.  San Francisco has a unique appeal, with its sparkling skyscrapers and steep hills, cable cars and chilly fog, eclectic neighborhoods and top-notch   cuisine.  And, of course, California's best-known wine regions are a short drive away.
For a true fan of The City and its Giants, however, you might wish to pour a wine made in San Francisco itself, from grapes grown in some of the most sought-after California vineyards.
Wineries on Treasure Island
While San Francisco's streets do not lend themselves to viticulture (although at least one winemaker has tried to grow grapes there), the City by the Bay has not only given its name to an AVA (San Francisco Bay AVA), but also welcomed several urban wineries.  Interestingly, quite a few of them have found a home on Treasure Island, a man-made island created for the 1939 Golden Gate International Exposition and World's Fair.  As World War II loomed the U. S. Navy built a base on the island.  The Navy still owns the land, but the base was closed in 1997, leaving many buildings available for development. 
Urban winemakers looking for inexpensive, spacious buildings have opened wineries where Navy aircraft once rested.  Treasure Island Wines makes boutique wines under its own label and offers winemaking service and space to other winemakers.  Winemakers James and Paul Mirowski create what they call "small batch artisan wines," which include Cabernet Sauvignon, Zinfandel and Pinot Noir.  Prices range from $28 to $32 per bottle.  Treasure Island Wines are available online, but a trip to a Saturday afternoon tasting will provide you with an opportunity to meet the winemakers.
Patrick Bowen's Fat Grape Winery also calls Treasure Island home.  Bowen's award-winning wines – all reds – are made without the use of added sulfites.  Wine tastings are offered free of charge on all afternoons except Monday.  Expect to pay $18 for a bottle of 2008 Fat Grape Sangiovese and $25 for a bottle of 2008 Fat Grape Patrick Bowen Cabernet Sauvignon.
The Winery SF is another popular Treasure Island destination for wine lovers.  Owner and winemaker Bryan Kane, who owns a vineyard in Napa's Mayacamas Mountains, bottles his wines under three labels: Sol Rouge, VIE Winery and The Winery SF.  Visitors can take a winery tour and taste wines straight from the barrel.  The Winery SF hosts special events on a regular basis.
Wineries in Mainland San Francisco
Of course, not all San Francisco urban wineries are located on Treasure Island.  Harrington Wines , for example, is made just a few blocks from San Francisco's Aquarium of the Bay.  Bryan Harrington specializes in artisan wines, mainly Pinot Noirs; he recently began making Nebbiolo from grapes grown in Paso Robles.  Harrington buys grapes from vineyards in some of California's best cool-climate wine regions, paying particular attention to soil conditions.  He produces about 500 cases of wine per year.  You can purchase Harrington Wines in select California wine shops or through the Harrington Wines website.  Expect to pay about $45 for a bottle of Harrington 2006 Chalone Pinot Noir Brosseau Vineyard and $35 to $40 for Harrington Wines' other offerings.
A. P. VIN, which takes its name from owner Andrew P. Vingiello, also specializes in Pinot Noir.  Vingiello buys grapes from several California vineyards in Sonoma, Santa Barbara and Monterey Counties.  The 2009 vintage release included nine Pinot Noirs, each from a different vineyard.  The easiest way to purchase A. P. VIN wines is by requesting an allocation, but you may also be able to find them at select restaurants and wine shops around the U. S.  You'll pay about $48 for a bottle of Ap. P. VIN Pinot Noir Green Valley Keefer Ranch Vineyard 2008.
August West produces small quantities of boutique wines made from grapes grown in named vineyards in the Russian River Valley and Santa Lucia Highlands of California.  The 2009 release included two Chardonnays, while previous releases have also included Pinot Noir and Syrah.  To purchase wines, you must sign up for August West's allocation list.  You'll pay $36 for a bottle of August West 2009 Russian River Valley Chardonnay and $38 for a bottle of August West 2009 Rosella's Vineyard Chardonnay.
Red Stitch Wine – Rich Aurilia and Dave Roberts' Winning Venture
For that very special occasion, consider pouring a bottle of Red Stitch 2007 Napa Valley Cabernet Sauvignon.  At $75 per bottle, Red Stitch is a special occasion wine, but its connection to the San Francisco Giants goes beyond the baseball-themed name.  Retired Giants Rich Aurilia and Dave Roberts turned their love of wine into a new business venture, teaming with co-owners John and Noelle Micek and winemaker Rolando Herrera to form the Red Stitch Wine Group.  The first release of Red Stitch earned a rating of 92 points from Wine Spectator in September 2010 as well as a very favorable review from Wine Spectator wine writer (and avid baseball fan) Harvey Steiman.  Red Stitch released 150 cases of the 2007 vintage; Giants fans might wish to sign up for the allocation list in order to guarantee access to the next release of Red Stitch.