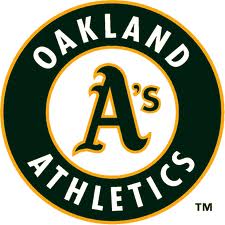 What's an appropriate wine to serve at an Oakland Athletics themed party? What wine would be a good gift for a hard core Athletics fan?
The Oakland Athletics are one of the eight original American League baseball teams.  Founded in 1901 as the Philadelphia Athletics, the team played for 54 years in the City of Brotherly Love.  For 50 of those years, the legendary Connie Mack managed the team, setting records for most wins as a manager and most games managed along the way.  The Athletics, popularly known as the A's, won five World Championships during the Connie Mack years, harnessing the talents of players such as Eddie Collins, Frank Baker, Jimmie Foxx, Mickey Cochrane and Lefty Grove.
Shortly after Connie Mack retired, the team was sold, and new owner Arnold Johnson moved the Athletics to Kansas City.  He sold the team to Charlie Finley in 1960 after several less-than-stellar seasons, and in 1986 Finley and the Athletics moved west to Oakland.  The team's first years in Oakland were good ones; the A's won three World Championships in a row, in 1972, 1973 and 1974, and stars such as "Catfish" Hunter, Vida Blue and Reggie Jackson graced the lineup.  The good times did not last, however, and during the team's downturn in fortune, Finley sold the A's.
New owner Walter Haas invested in good players, and the A's charged ahead, winning the 1989 World Championship through the efforts of an immensely talented team that included Mark McGwire, José Canseco and base-stealer extraordinaire Ricky Henderson.  The mid-1990s were mediocre years for the Oakland team, but the A's had better records in the early 2000s.  The team slid back into insignificance in the second half of the 2000s, and injuries have been a persistent problem in recent years. 
Oakland has a history of activism, environmentalism and ethnic diversity as well as a well-known passion for sports.  Baseball attendance has reflected the Athletics' ups and downs, but A's fans take their team's fortunes seriously and are not afraid to make their feelings about their team's performance known. 
Which wines would you pour for an Oakland Athletics fan?
Oakland is home to several urban wineries, and any Oakland fan would be proud to try a wine created right at home rather than from across the Bay.  Happily, Oakland's urban winemakers have built a reputation for high-quality, hand-crafted wines made from carefully chosen grapes.  You will have plenty of choices, ranging from Barbera to Zinfandel.
Jeff Cohn's JC Cellars' Oakland winery and tasting room are co-located with Dashe Cellars' facilities in a brick red building near Jack London Square.  The two wineries' coexistence is just one example of how Oakland's urban wineries work together to build community.  JC Cellars' wines are made from California grapes, carefully sourced from vineyards that meet Cohn's terroir requirements.  JC Cellars specializes in red wines, particularly Syrahs and Zinfandels.  JC Cellars' 2009 The Impostor, a Zinfandel blend, won double gold at the 2012 San Francisco Chronicle Wine Competition and was named one of the "ten hottest wines of the year" by Wine Business Monthly.  You'll pay $35 for a bottle of The Impostor and $45 for a bottle of 2009 St. Peter's Church Vineyard Zinfandel.
Dashe Cellars specializes in natural winemaking using grapes sourced from specially-chosen vineyards.  Owners Michael and Anne Dashe meticulously craft their boutique wines, which range from the 2010 Dry Riesling McFadden Farm, Potter Valley to the 2009 Zinfandel Todd Brothers Ranch Old Vines, Alexander Valley.  Dashe Cellars was named Winery of the Year by Wine & Spirits magazine in 2007, 2009 and 2010.  You can taste Dashe Cellars wines at their Oakland winery, but you might also want to attend one of the special events that have become East Bay traditions.  The Paella Fiesta features enormous pans of paella, while the Passport to the East Bay Wine Trail event includes tastings from 21 local wineries.  Expect to pay $20 for a bottle of the Dry Riesling and $32 for a bottle of the Todd Brothers Ranch Old Vines Zinfandel.
Urban Legend Cellars not only has a catchy name, it has a fun, East Bay approach to winemaking and wines.  Urban Legend Cellars recently launched its 2009 Uptown red table wine, which is available in refillable one-liter bottles, just the way Italian table wines are sold in the Old World.  Urban Legend Cellars' 2009 Amador Barbera won gold in the 2012 San Francisco Chronicle Wine Competition, as did the 2009 El Dorado County Dolcetto and the 2009 Amador Syrah.  You'll pay @6 for a bottle of the Amador Barbera, $25 for a bottle of the El Dorado County Dolcetto and $21 for a bottle of the Amador Syrah.
Stage Left Cellars gives many of its wines what I would call "character" names, after types of people you might find in any urban environment.  "The Opportunist" 2009 is a 100 percent Viognier wine, while "The Globetrotter" 2009 is a Grenache, Syrah and Mourvèdre blend.  Stage Left Cellars is best known for its Rhône-style blends, but winemaker Rich Williams is not afraid to experiment and work with a wide range of grape varieties.  Stage Left Cellars was named Best 2011 San Francisco Winery on ABC 7's Bay Area A-List – even though it's in Oakland.