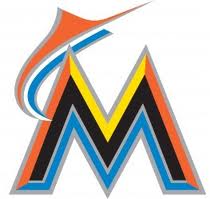 What's an appropriate wine to serve at a Miami Marlins themed party? What wine would be a good gift for a hard core Marlins fan?
In preparation for the 2012 baseball season, the Miami Marlins adopted a new name, designed new uniforms and moved to a brand-new stadium, Marlins Park.  Marlins Park will offer a state-of-the-art retractable roof, a wide array of food concessions and a newly-energized team ready to play ball in sunny Florida.
The Miami Marlins were known as the Florida Marlins through the close of the 2011 season.  The Marlins were part of the two-team Major League Baseball expansion in 1992 that also added the Colorado Rockies to the National League.  The team won its first World Series against the Cleveland Indians in 1997, just five years after its inaugural season.  Unfortunately, then-owner Wayne Huizenga traded away most of the Marlins' top players after the World Series ended, setting the team on course for a dismal 1998 record.  Huizenga sold the team to John Henry in 1999, who in turn sold the Marlins three years later to Jeffrey Loria, the team's current owner.  By 2003 the team was back in contention for the championship, thanks to a series of trades and minor league call-ups.  The Marlins won the 2003 World Series, defeating the New York Yankees.
Once again, the Marlins went through a rebuilding period after winning a World Series.  Good players came and went; some were traded away in spite of their valuable contributions to the team.  Eventually, however, the Marlins put together a young, promising team, only to have injuries plague some of their best players during the 2011 season.  That year turned into one of anticipation and team-building, however, as construction of the LEED Silver Certified Marlins Park continued.  The Marlins began 2012 spring training with high hopes for sluggers José Reyes, Hanley Ramírez and Emilio Bonifacio and for its pitching staff, including Josh Johnson, Aníbal Sánchez and Heath Bell. 
What wine would you pour for a fan of this rejuvenated Miami Marlins team, a team that attracts fans from all over the state of Florida and beyond?
A Florida wine seems very appropriate for any Marlins fan, and Florida's wine offerings are as diverse as the state's population.  The winery nearest the Marlins' new stadium, Schnebly Redland's Winery and Brewery makes fruit, sparkling and dessert wines at its Homestead, Florida location.  Avocado, lychee and guava are just some of the fruits used in Schnebly Redland's award-winning wines.  Schnebly Redland's Winery and Brewery offers tours, tastings, karaoke nights and other special events.  Expect to pay about $19 for a bottle of CocoVino (coconut wine) or GuaVino (guava wine) and $30 for a bottle of Sparkling Lychee or Sparkling Passion.
The Cox family operates two Florida wineries.  Lakeridge Winery and Vineyards, in Clermont, is about 25 miles west of Orlando.  Lakeridge Winery offers tours and tastings as well as summer and winter music series.  Themed festivals take place throughout the year.  Lakeridge Winery and Vineyards' award-winning wines are very reasonably priced; you'll pay about $12 for a bottle of Blanc du Bois and $13 for a bottle of Stover Reserve.  A bottle of Pink Crescendo, a sparkling wine, sells for about $17.
San Sebastian Winery in St. Augustine is also operated by the Cox family.  In addition to tours and tastings, San Sebastian Winery features The Cellar Upstairs Wine, Jazz & Blues Bar, a rooftop venue with live music on weekends.  San Sebastian Winery's Blanc De Fleur won gold at the 2011 Florida State Fair, and its Vintners Red and Vintners White won gold at the 2011 Indy International Wine Competition.  Expect to pay $10 for a bottle of Vintners Red or Vintners White and $17 for a bottle of Blanc De Fleur.
Dakotah Winery is not only a winery, it is also an Audubon bird sanctuary.  Located in Chiefland, Florida, Dakotah Winery boasts a windmill and a koi pond, which attracts large numbers of wood ducks.  Max Rittgers and his son, Rob, operate the winery, creating wines from muscadine grapes grown in their vineyard as well as from varietals.  Expect to pay $9 for a bottle of Noble (red muscadine) or Carlos (white muscadine) and $13 for a bottle of Dakotah Winery Port or Cabernet Sauvignon.  Remember to look for the adult and baby wood ducks when you visit.