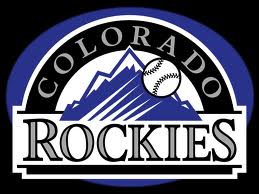 What's an appropriate wine to serve at a Colorado Rockies themed party? What wine would be a good gift for a hard core Rockies fan? 
The Colorado Rockies may be one of Major League Baseball's youngest teams, but they have made it into the record books many times since their debut season in 1993.  During that 1993 season, the Rockies broke the record for highest Opening Day attendance, the record for reaching the one-million, two-million, three-million and four-million single-season attendance mark more quickly than any other team and the record for highest single-season total home game attendance (4,483,350).  Although the team did not have a winning season, finishing 67-95, the Rockies also set a record for most games won by a National League expansion team.  Clearly, baseball and Colorado fans were meant for each other.
The Rockies moved from Mile High Stadium to Coors Field in downtown Denver in 1995.  This baseball stadium was built one mile above sea level, the highest elevation in Major League Baseball.  (Row 20 is exactly 5,280 feet above sea level.)  For several years, Coors Field gained fame – or infamy – as a hitter's paradise.  Many people believed that Denver's thin air changed the way baseballs flew through the air, as indeed it does.  The key to the home run statistics, however, turned out to be humidity.  In 2002, the Rockies installed a humidor and began storing their baseballs inside it.  The number of home runs hit at Coors Field dropped dramatically.  Altitude and wind still affect pitches and hits, but the batter's advantage at Coors Field is now a thing of the past.
The Rockies won wild card playoff games in 1995, 2007 and 2009, but advanced to the World Series just once, in 2007, losing to the Boston Red Sox.  The 2010 and 2011 seasons were disappointing, as the Rockies failed to make the playoffs both years.  The Rockies kicked off the 2012 season with a happy moment in game three as Juan Nicasio returned to the pitcher's mound.  Nicasio was injured in August 2011, when he was hit in the head by a line drive; he suffered a skull fracture and broken vertebra.  Nine days after Nicosia's welcome return, the Rockies' veteran pitcher Jamie Moyer claimed another record for the team.  On April 17, the Rockies' 11th game, Moyer led the team to a win over the San Diego Padres and, at age 49 years, 150 days, became the oldest Major League Baseball pitcher ever to win a game.  With several strong National League West teams competing for the first-place spot, the season's outcome is anyone's guess as of this writing, but the Rockies have strong hearts and batting arms, and, with their loyal fans behind them, they are likely to have a decent year.
What wine would you serve to one of the Rockies' many, many fans?
Like the Arizona Diamondbacks, the Rockies draw fans from around the state and from beyond Colorado's state lines.  Interestingly, the growth of Colorado's wine industry has been just as explosive as the Rockies' arrival on the Major League Baseball scene.  In 1990 there were only six wineries in Colorado; as of this writing, there are 100.  Colorado wineries set a record in 2011, producing 1 million liters of wine.  Just as the Rockies have had to adapt to Colorado's elevation and climate, so, too, Colorado growers and winemakers have taken advantage of the state's climate, soil and elevation, planting vineyards as high as 7,000 feet above sea level.  Clearly, a Colorado wine is the right choice for a Rockies fan.
Canyon Wind Cellars is one of Colorado's top wineries.  In 2011, winemaker Jay Christianson was awarded the prestigious Jefferson Cup for Canyon Wind Cellars 2009 Petit Verdot Grand Valley.  Canyon Wind Cellars 2007 IV won double gold at the 2011 Indy International Wine Competition, and the 2009 Cabernet Franc won double gold at the 2011 Tasters Guild Wine Lovers International Consumer Wine Judging.  Expect to pay $100 for a bottle of the 2007 IV and about $19 for a bottle of 2010 Cabernet Franc.  (The 2009 Cabernet Franc and 2009 Petit Verdot Grand Valley are extremely difficult to find.)  Canyon Wind Cellars has two tasting rooms, one at their Palisades winery and one in Georgetown.  On weekends, free winery tours are available.
The Infinite Monkey Theorem (IMT), a Denver urban winery, makes its home in a converted Quonset hut in the Santa Fe Arts District.  Winemaker Ben Parsons emphasizes community connections and involvement; for example, volunteers from the community help at harvest time, when grapes purchased from Colorado vineyards arrive at the winery, and IMT contributes $1 for every bottle of wine sold to the University of Colorado Cancer Center.  Tastings and wine lab tours are available.  IMT recently introduced wine in cans, and this innovation has been well-received.  Sparkling Black Muscat is available for $6.99 per can, and other canned sparkling wines will be available soon.  Expect to pay about $50 for a bottle of 2009 IMT 100th Monkey, a blend of Petit Verdot, Cabernet Franc, Syrah and Petit Syrah, and $29 for a bottle of 2010 IMT Malbec.
Bonacquisti Wine Company, located in Denver's Sunnyside neighborhood, is just as connected to the community, but in a different way.  Local artist Daniel Luna designs Bonacquisti Wine Company's labels.  Owner and winemaker Paul Bonacquisti created a tradition around these labels; fun names and distinctive label art capture his commitment to the art and serendipity of winemaking.  His "everyday drinking" wines, including Bella Risa, [d]Red and Vinny No Neck, are quite affordable, selling for $15 - $16 per bottle, while his varietals range from a $15 Riesling to a $25 Cabernet Sauvignon.  Bonacquisti recently introduced a jug wine program; the first liter, sold in a specially-labeled bottle, is $20; refills are $12.99.  Tastings and wine classes are available.