Sonoma's Must Try Merlots - 2015 Best of Sonoma
For the 2015 Best of Sonoma Lists we surveyed hundreds of local vintners asking for their inside perspective of the best wines, tasting rooms, and restaurants in Sonoma.
There are certain Merlots that no self-respecting wine connoisseur can leave Sonoma without trying. To help hone the list to the top producers, we asked over a hundred local vintners to recommend their top Sonoma Merlots (under $100).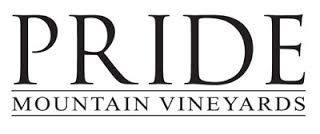 Pride Mountain Vineyards - Pride Mountain vineyards offer thirteen different wines, from eight unique grape varieties—cabernet sauvignon, merlot, cabernet franc, petit verdot, syrah, sangiovese, chardonnay and viognier. One of their most popular wines though—and for good reason—are their merlots. Pride offers two different merlots, to suit the majority of the wine-buying crowd: Pride Merlot and Vintner Select Merlot.
For more than 25 years, The California Wine Club founders Bruce and Pam Boring have explored all corners of California's wine country to find award-winning, handcrafted wine to share with the world. Each month, the club features a different small family winery and hand selects two of their best wines for members.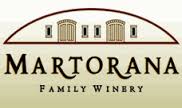 Martarona Family Winery - The Martarona winery might be small, but it's mighty. While they produce wines across the board—including cabernet sauvignon, chardonnay, petite sirah, rosé, and zinfandel—their true gem is their merlot. Their merlot regularly turns non-merlot drinkers into fans. Whether it's their organic/holistic/sustainable approach or the small batches they produce in (they produce about 1,600 cases annually)—whatever they're doing is working. A definite must-try while in Sonoma, and worth a visit with their bocce ball courts and overall European feel.