We're sorry, this video is not available rnow. Please check back later.
Subscribe to the IntoWineTV Podcast on iTunes 
In this episode of IntoWineTV, host Lisa Kolenda and wine experts Bartholomew Broadbent, Loren Sonkin, and Edward Ruiz convene at one of San Francisco's finest restaurants, Incanto, to taste and discuss wines made by celebrities.
Theme: Celebrity Wines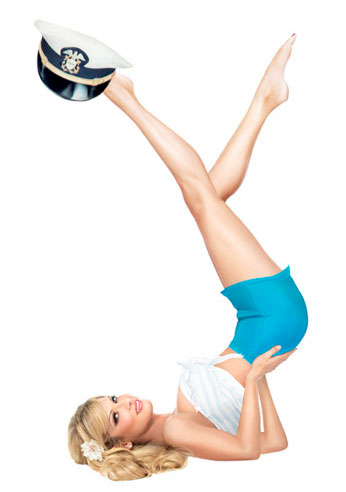 Wine: 2005 Savanna Sogno Due ($29.99)
Region: Campagnia, Italy

Alcohol content: 12.5%
Varietals: Falanghina
Producer Notes:
- Upcoming IntoWineTV Video Themes
- Wine producers and distributors: Find out how to get your wines included in our next session. More info...
Background: Savanna Samson is more than just your average porn star. As one of the actors whose work is produced and marketed by porn giant Vivid Video, Savanna Samson is an outright porn celebrity. She is a two-time winner of the Adult Video News Award for best actress, and her work in the porn classic "The New Devil in Miss Jones," alongside Jenna Jameson, won the 2005 award for best all-girl sex scene. While working at famed New York strip club Scores in the 90's, she met and eventually married Daniel Oliveros, a Manhattan wine merchant. A passion for wine sparked and through her husband she met Roberto Cipresso, a noted Italian winemaker and consultant. Knowing that the shelf life of an adult film star is constrained by age, Samson dove into a wine career. Her first wine, an Italian red bland called Sogno Uno (Dream One) drew rave reviews and even received a 91 score from famed wine critic Robert Parker, a score that quickly became the hot gossip of the wine industry.  Her second wine is an Italian white called Sogno Due (Dream Two). More on Savanna's wine venture 
 
Wine Notes: This wine's name means: Dream Two. Roberto Cipresso (winemaker of Fattoria La Fiorita Brunello & Achaval Ferrer) and American adult-film actress Savanna Samson have produced Sogno Due, a 100 percent Falanghina from 70 - 85 year old vines planted on their own roots in Naples. A crisp, delicious white, with flavors of green apples and citrus fruits along with honey, almond, and vanilla! Only 400 cases produced.

Experts:
Bartholomew Broadbent, CEO of Broadbent Selections. Bartholomew was named as one of the "fifty most influential people in the wine world" by Decanter Magazine. He is also widely considered to be one of the world's foremost authorities on Port and Madeira. Learn more about Bartholomew Broadbent.
is an IntoWine.com Featured Contributor and the Founder/Winemaker at Sonkin Cellars.
Edward Ruiz, Wine Director at San Francisco's Incanto Restaurant.  
Location: Incanto Italian Restaurant & Wine Bar, Situated in the heart of one of San Francisco's most charming residential neighborhoods, Incanto's rustic Italian setting, with its handcrafted stone, antique brick and woodwork, 16th century Latin parchments, and private dining room dedicated to poet Dante Alighieri, provides a uniquely warm and inviting dining environment.
Incanto's daily-changing menu honors old-world traditions including house-cured meats, unusual regional pastas, fresh local seafood and a commitment to sustainably grown and harvested produce. Incanto's award-winning wine program features one of the most diverse Italian wine lists in the United States and an ever-changing lineup of more than twenty wines by the glass, half-glass, half-liter, and flight.