The IntoWine.com 2nd Annual "Top 100 Most Influential People in the U.S. Wine Industry" – 2013

20- Anthony Blue: runs the San Francisco International Wine Competition, the largest international wine competition in the U.S. and is co-owner of The Tasting Panel Magazine, which has the highest circulation of any beverage industry publication. His work in various print and on-line media about wine is circulated to more than 30 million global consumers and trade members each month. His radio show, Blue Lifestyle is in 35 markets across the U.S.

19- Antonio Galloni: is the California wine critic for Robert Parker's The Wine Advocate newsletter. Galloni has tossed himself into the position and offers a somewhat different approach to wine than Parker, less enthralled with power wines. He has expanded the representation of California wines from other regions including Santa Cruz and lesser known varieties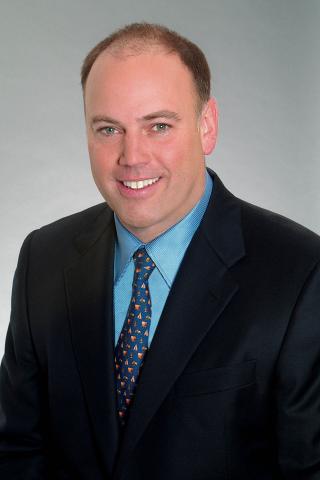 18-Robert Koch: is the CEO of the Wine Institute, whose aim is public policy advocacy. Wine Institute brings together the resources of 1,000 California wineries and affiliated businesses to support legislative and regulatory advocacy, international market development, media relations, scientific research, and education programs that benefit the entire California wine industry, thus affecting a lot of people. Koch also acts as the chief lobbyist in Washington D.C. for wine matters related to California.

17-Allen Meadows: is publisher of the Burghound, a quarterly newsletter. The related website, Burghound.com offers subscribers newsletters with reviews specific to the Burgundy region and he covers California and Oregon Pinot Noir. But what sets Burghound apart is its comprehensive coverage of Burgundy and Meadows spends usually four months there each year. There are subscribers in all 50 states and more than 50 countries globally. Meadows also regularly speaks on Burgundy and other wine subjects.
For more than 25 years, The California Wine Club founders Bruce and Pam Boring have explored all corners of California's wine country to find award-winning, handcrafted wine to share with the world. Each month, the club features a different small family winery and hand selects two of their best wines for members.

16- David Trone: As the CEO of Total Wine, Trone operates 85 stores in only 13 states, therefore many people may not have heard of them. But over $1 billion in sales in two decades is nothing to ignore. There are on average 10,000 wines represented and nearly half of those are imports, exposing wine lovers to a broad diversity of wines they may not otherwise be aware of. Total is also expanding their stores to include a tasting bars, education centers and in-store iPads.

15- Joe Roberts: is known as 1 Wine Dude, the author of a wine blog that has reached stratospheric heights and was begun as a blog for the "intermediate" wine lover. He is now a wine consultant and a member of the U.S. based Society of Wine Educators, and other organizations. He was a winner of the Wine Blog Awards for best wine blog, and Wine Enthusiast ranked him as one of the top three wine blogs, and he writes about wine for Playboy.com.

14- Eric Asimov: is chief wine critic at the New York Times He writes two columns for the paper and a blog, and is lauded by followers for his thoughtful, objective, yet inclusive approach to wine. An advocate for less powerful, more balanced wines, Asimov is in a position of influence with the Times to promote this goal. His other articles have appeared in Food & Wine Magazine, and Sommelier Journal. He is the author of the book, "How to Love Wine."

13- Wilfred Wong: oversees the purchasing and ranking of wine for 130 BevMo! stores in California, Arizona and Washington with annual sales of approximately $95 million. Tasting over 8,000 wines yearly and rating them for the loyal BevMo! customers, Wong guides wine lovers to an incredible diversity of wines and at a diversity of price points. Given that he routinely travels the world looking for small producers insures a constant flow on new and exciting wines to the American market. If you live in California, chances are you've been to BevMo.

12- Jon Bonné: is The San Francisco Chronicle's wine editor, responsible for the paper's wine and spirits coverage and the annual Top 100 Wines list. His work has earned him two James Beard awards and multiple awards from the Association of Food Journalists. Previously Bonné was wine columnist for Seattle Magazine and has written about wine for Food & Wine, Decanter, and Saveur. He has also reported about wine for The New York Times, Court TV, and National Public Radio.

11- Patrick Comisky: A former sommelier, Comisky serves as the critic for all domestic wines outside of California for Wine & Spirits Magazine. He is the chief wine columnist for the food section of the Los Angeles Times, and has contributed to the San Francisco Chronicle, Bon Appétit, Wine Review Online, and the Robb Report, in addition to writing educational materials for selected restaurants and websites. He also teaches classes and moderates panels on viticulture, wine tasting and various wine regions as well as being a wine judge at competitions.