The IntoWine.com 2nd Annual "Top 100 Most Influential People in the U.S. Wine Industry" – 2013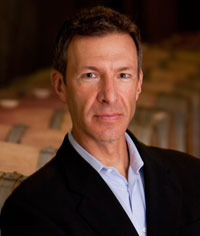 30-Erle Martin: is CEO of Crimson Wine Group, a wine business with five brands, over 700 planted acres in five growing regions and 11 AVAs across California, Oregon and Washington and representing over 250,000 cases. Their holdings include, Archery Summit in Oregon, Pine Ridge in Napa, Chamisal in the Edna Valley, Dry Creek Valley's Seghesio Vineyards, and the company also owns a vineyard in Washington's Horse Heaven Hills. All this proves that consolidation in the wine business need not mean sacrificing quality or individual brand identity.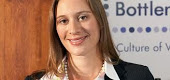 29- Alyssa Rapp: is the founder and CEO of Bottlenotes, Inc., the leading resource for new to intermediate wine enthusiasts interested in learning about wine, sharing tasting notes, and tasting wine. Alyssa is also the author of "Bottlenotes Guide to Wine: Around the World in 80 Sips." Her daily newsletter reaches over 150,000 subscribers. Additionally, this on-line forum brings together wine lovers of all stripes, allowing everyone to share their tasting notes via every form of social media.

28-Lettie Teague: Before joining The Wall Street Journal with her On Wine column (for which she received a 2012 James Beard Award), Teague was the executive wine editor at Food & Wine magazine, where she wrote the monthly column Wine Matters. She received the James Beard Foundation's M.F.K. Fisher Distinguished Writing Award in 2003 and won a 2005 James Beard Award for her magazine columns. Her writing at both the Wall Street Journal, and Food & Wine reach a massive market, and that translates to sales.

27- Doug Cook: is the proprietor of the Able Grape, a wine search engine with a database of over 26 million pages from over 41,000 websites, all related to wine. This self professed "computer geek turned wine geek" has amassed a social media empire with over 260,000 Twitter followers, and he contributes to Wine Business Magazine. Able Grape has become the largest wine search engine on the Internet. If you need to find something related to wine, you will find it here.
VINEBOX is a monthly wine-by-the-glass membership club. Members receive a curated box containing three glasses of wine from all around the world. Each shipment also contains tasting notes, pairing suggestions and some fun facts about where the wine came from. Explore new regions, learn about taste preferences, and get ready to find a few favorite wines with VINEBOX.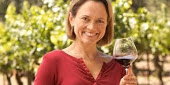 26-Andrea Robinson: continues as one of the country's' leading wine educators, and is one of only 18 women in the world appointed Master Sommelier by the prestigious Court of Master Sommeliers. She has produced food, wine and travel video content for Delta Air Lines and broadcast media for the Food Channel, and PBS. She is the author of eight wine and food books and her articles have appeared in publications such as Health, Eating Well, Esquire, Real Simple, Money, and Bon Appétit, She has received three James Beard Awards and if that's not enough, she's created a new line of wine stemware.

25- Tim Hanni: is a professionally trained chef, Master of Wine, and Certified Wine Educator. His unique, progressive take on food and wine has allowed him to create wine lists for clients like Ruth's Chris and P.F. Chang, focused on balancing food and wine flavors from physiological, biological and psychological perspectives. Hanni is also recognized for introducing the concept of "umami" to the wine and food community. He has lectured in over 27 countries and has been featured in Sommelier Journal, The Washington Post, and The Wall Street Journal. His latest book is "Why You Like the Wines You Like."

24-Leslie Sbrocco: is an award-winning author, speaker, wine consultant, and the author of two national wine books. As host of the PBS series Check Please!, she has won a coveted James Beard award, two Tasty Awards, and three Emmy awards. Sbrocco was also a featured judge on the PBS national series, The Winemakers, and she is a regular guest on NBC's Today Show. She is also a wine educator for Crystal Cruises, and Holland America Cruise Lines, and actively promotes a website, Thirsty Girl, which aims to empower women in their wine and food choices.

23- Tyler Colman: is better known to most people as Dr. Vino, an award winning wine blogger and author of two wine books, and he teaches at NYU. He is also among the contributors to The Oxford Companion to Wine. His blog is one of the most consistently highly rated wine blogs, no small feat in today's over saturated wine blog market. In addition to being nominated for a James Beard Foundation award, his articles have appeared in The New York Times, Food & Wine, Forbes.com, Wine & Spirits, Decanter and a host of others.

22- Fred Franzia: runs the empire known as the Bronco Wine Group. As CEO Franzia's best known product is the ubiquitous Charles Shaw brand, nicknamed "Two Buck Chuck." Franzia's marketing methods contrast with those of his higher priced competitors, although he is credited with introducing new consumers to the wine market and ultimately to the premium brands. His business model is based on ownership of over 45,000 vineyard acres, and 50 different wine brands. Savvy and assertive, he speaks his mind in the normally staid wine world and passes value to the consumer.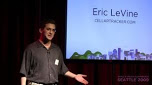 21- Eric Levine: a former Microsoft program manager, created Cellar Tracker after he had made the program for himself, in order to track his own wine. Cellar Tracker has 250,000 users with entries for nearly 40 million individual bottles, and nearly 3.6 million wine reviews from across the globe. It has become a social media whirlwind, connecting wine lovers from all points of the planet. Cellar Tracker has been featured in the San Francisco Chronicle, and The Wall Street Journal.