The IntoWine.com 2nd Annual "Top 100 Most Influential People in the U.S. Wine Industry" – 2013

50- Tom Wark: has been in the public relations wine business since 1990 and has become a force to be reckoned with. In addition to his promotion of the wine industry as a whole, his blog, Fermentations, has become for many, a daily reading ritual where he covers the wine business, wine communications and public relations. He is the founder of the American Wine Blog Awards as well as one of the founders of the Wine Bloggers Conference. Additionally, Wark appears at industry conferences as a panelist and moderator covering subjects as diverse as small winery marketing, blogging, social media and the politics of wine.

49- Jon Kapon: is the president of Acker, Merrall & Condit, which bills itself as America's oldest wine store and has, under his watch, become the world's leading vendor of fine wine at auction, including on-line auctions. In addition to auctions, they are a retail wine store, wine club serving the ultra rich. Kapon has made Acker the leading vendor of fine wines in America, with auctions from New York to Hong Kong. Revenue for 2012 was just over $83 million, certainly down from previous years, but they are nonetheless the top wine auction house in the U.S.

48- Bartholomew Broadbent: is one of the world's foremost authorities on Port and Madeira and he's credited for being responsible for the growth of Port consumption and the re-introduction of Madeira to the U.S. His company, Broadbent Selections, is the exclusive U.S. national importer for some of the worlds most sought after family wineries, including Chateau Musar, Warwick Estate, Spy Valley, Quinta do Crasto, Aresti, Louis Guntrum, Montsarra Cava, Pago de Larrainzar, and Dr. Hermann. He also produces his own Broadbent Port, Madeira, and Vinho Verde in Portugal. Broadbent was named one of the "50 most influential people in the wine world," by Decanter Magazine, and was nominated Importer of the Year by Wine Enthusiast Magazine.

47-Mike Benziger: leads one of the most prominent and one of the last in-tact families in the wine industry. Based in Sonoma, the 30-year old Benziger Family Winery is widely known for their pioneering exploration and practice of biodynamic, organic and sustainable agriculture and grape growing. Though they did not start out this way, as time evolved, they began to embrace a different way of farming. The validation of this is high scoring wines in the national press and medals at wine competitions. Through dedicated promotion of these practices, biodynamics is gaining more traction as a viable farming method.
VINEBOX is a monthly wine-by-the-glass membership club. Members receive a curated box containing three glasses of wine from all around the world. Each shipment also contains tasting notes, pairing suggestions and some fun facts about where the wine came from. Explore new regions, learn about taste preferences, and get ready to find a few favorite wines with VINEBOX.

46-Karen Ross: is the Secretary of the California Department of Food and Agriculture (CDFA). Prior to that she served as president of the California Association of Winegrape Growers, and as the Executive Director of Winegrape Growers of America. In these types of leadership positions, Ross helped sponsor scholarships for children of vineyard employees, created the nationally-recognized Sustainable Winegrowing Program and under her leadership CDFA has set an ambitious new 5-year plan to support California agriculture including continued work on preventing Pierce's Disease.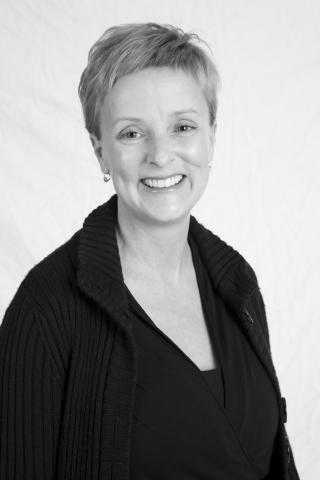 45-Linda Reiff: is the Executive Director of the Napa Valley Vintners Association, a trade association with an active membership of 450 NVV wineries, representing vintners and grape growers. Widely-recognized as one of the leading wine trade organizations in the world, Reiff tirelessly promotes the Napa Valley and the many offerings of the association including Auction Napa Valley which has given in excess of $110 million to local non-profits. The total economic impact of Napa County's grape and wine business was $26 billion in California and more than $50 billion in the U.S. in 2012. That's a lot of power.

44- Rick Tigner: As President of Kendall Jackson, Tigner heads an impressive empire which includes aggressive expansion of vineyards including Sonoma, Mendocino and Australia. Wine & Spirits has named Kendall-Jackson "Winery of the Year" 10 times, and Tigner gave the winery an even bigger public profile, interesting others across the U.S. about wine when he appeared on the reality TV show, Undercover Boss.

43-Wayne Belding: Originally trained as a geologist, Belding found his way from the oil fields to the vineyards. He began in the retail wine business, became an award-winning sommelier in Denver, then became the 13th American to pass the Master Sommelier examination. He has served as Education Chairman and Chairman of the American Chapter of the Court of Master Sommeliers. He has been a wine teacher and competition judge both nationally and internationally, and was the former owner of The Boulder Wine Merchant in Colorado, and author of Diving Into Wine.

42-Paul Gregutt: is a wine writer whose focus is the wines of Oregon and Washington. He publishes a column titled Wine Adviser in The Seattle Times, and contributes to publications such as Vineyard & Winery Management, Yakima Herald-Republic, the Walla Walla Union-Bulletin, and the Spokane Spokesman-Review, as well as Decanter and Wine Spectator. He is also the Northwest Editor for Wine Enthusiast Magazine, and via his book Washington Wines & Wineries: the Essential Guide, and his blog he continues to educate people about these two terrific wine states.

41-Jason Eckenroth: founded ShipCompliant to allow wine producers, importers, marketers and wholesalers to distribute product across the U.S. with access of up-to-date state regulations and tax rates for direct shipments to consumers, and at the same time track their shipments so they can ensure compliance with regulations. ShipCompliant processes direct shipments for more than 2,000 wine brands across the U.S. and maintains a database of direct shipping rules in order to enable real-time compliance checks and auto-populated state shipping and tax reports. It's not sexy, but it is imperative.