The IntoWine.com 2nd Annual "Top 100 Most Influential People in the U.S. Wine Industry" – 2013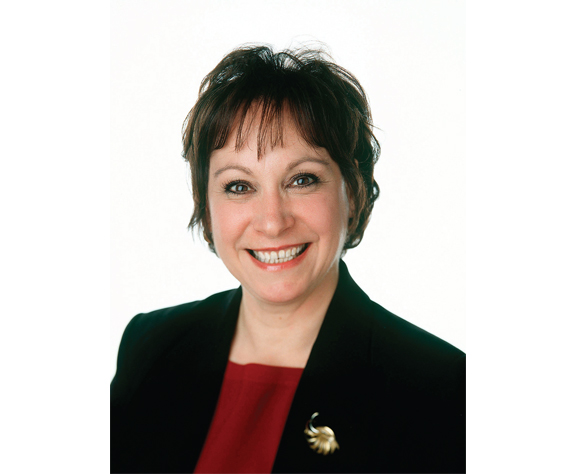 90-Madeline Triffon: was named a master sommelier in 1987 and was then one of just two women in the world to hold that title, and the first woman in North America. These days she serves as master sommelier at Plum Market, the Michigan-based gourmet retailer who sells over $8 million worth of wine between their Michigan and Illinois stores. She directs local wine tastings and events, serves as corporate wine educator, and is a wine competition judge.

89-Bob McDonnell: Everyone may hate politicians but as governor of Virginia, McDonnell has opened the doors to allow Virginia wine, currently the 5th largest wine producing state, to surge in the U.S. and overseas - specifically the UK and China. Sales of Virginia wines reached an all-time high in 2012 and over the last three years with an average 8% annual sales growth. The McDonnell administration has establish a reimbursable tax credit program for the establishment or expansion of vineyards and wineries, and nearly tripled the amount of funds placed in the Virginia Wine Promotion Fund for research, education, and marketing programs. Would that more governors were as supportive of their wines.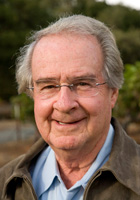 88-Warren Winiarski: Legendary Napa Valley vintner Warren Winiarksi is founder of Stag's Leap Wine Cellars and winemaker of the Cabernet Sauvignon that bested France's wines in the historic 1976 Paris Tasting. In addition to his work as consultant and mentor, Winiarski continues to be actively involved in preserving open land in Napa Valley for future generations. Winiarski was inducted into the California Vintners Hall of Fame at The Culinary Institute of America at Greystone and continues to mentor younger winemakers.

87- Alex Ryan: Under Ryan's leadership as President and CEO of Duckhorn Wine Company, Ryan has established a visionary new model for post-sale wineries (Dan Duckhorn sold his controlling interest to GI Partners). While other wineries have been consolidating production and carving up assets Ryan has charted a dramatically different course successfully rolling out new brands like Decoy, and Migration while building on brands Goldeneye and Paraduxx, and keeping quality high and continuing to add acreage to their portfolio.
VINEBOX is a monthly wine-by-the-glass membership club. Members receive a curated box containing three glasses of wine from all around the world. Each shipment also contains tasting notes, pairing suggestions and some fun facts about where the wine came from. Explore new regions, learn about taste preferences, and get ready to find a few favorite wines with VINEBOX.

86- Morgan Twain-Peterson: As winemaker and proprietor of Bedrock Wine Company in Sonoma, Twain-Peterson is also one of the founders of the Historic Vineyard Society which advocates for the identification and support of older heritage vineyards. He has also passed the prestigious Master of Wine exam and upon successful completion of the dissertation will become one of the less than thirty American M.W.'s. His dedication to older vineyards ensures not only unique wines, but maintains historical integrity.

85- Heini Zachariassen: As CEO and co-founder of the wine app, Vivino, available for iPhone, Android, BlackBerry, and Windows phones devices, more than one million bottles have been scanned and downloads of the iPhone app alone are averaging about 1,000 per day. The app enables users to scan in and rate wines they've tasted using a five-star scale classification. Users can follow friends, and leave notes on shared wines.

84- Sofia Perpera: is the backbone of Greek wine in the U.S. She participates as a judge in international wine tasting competitions and writes regularly for various Greek publications, and her Atlanta based website, All About Greek Wine promotes all Greek wines in the U.S. and she has been instrumental is bringing Greek wines to the attention of the American consumer. Having worked in Greece for years at the Greek Wine Federation, she was intimately involved in updating Greek wine legislation.

83-Eddie Osterland: was the first Master Sommelier in the U.S. Today he speaks to CEOs and executives from Fortune 500 companies and professional societies who learn the finer aspects of wine. In addition to writing the definitive wine training guide for the restaurant industry, he boasts clients like Ritz-Carlton, Ford, IBM and General Mills.

82-Steve Olson: and his company 'aka wine geek,' teaches, lectures, and writes all over the world about wine, beer, spirits, even sake discussing their integral cause-and-effect relationship with food as he preaches the gospel of his mission: making tasting fun by removing the intimidation factor and the pretense. He is the Wine and Spirits Consultant for Bon Appétit Magazine, was selected as Santé Magazine's Spirits Professional of the Year and was chosen as Cheers Magazine Beverage Innovator of the Year

81- Tim Fish: as associate editor for Wine Spectator, Fish provides many of the tasting notes for California wines specifically Merlot, Zinfandel and sparkling wines. With his focus on value wines and the often overlooked smaller producers, Fish helps to deliver the unsung wineries to a broader public, helping to give wine lovers a sense of diversity of choice.