Enjoying wine is as much a hands on experience as is anything. The history of the wine –the grapes, the region, the winemaker, the vintage- and the people with whom you drink it are the variables that shape the wine drinking experience from one of simple consumption to something of deeper impact in our daily lives. Award winning writer Natalie MacLean has carved out a career by skipping past the pretensions of wine and food and embracing the personalities, emotions, and simple human curiosity that make wine and food a sensual obsession rather than just basic sustenance. IntoWine recently caught up with Natalie to discuss her new book, Red, White and Drunk All Over: A Wine-Soaked Journey from Grape to Glass, as well as her views on wine.
What is the inspiration behind this book?
I wanted to explore issues such as what makes wine great, how to pair it with food, why we need sommeliers and others in greater depth than I was able to in my print and online journalism. I book allows you to dig deeper.
You chose a first person, "hands on", approach to this book. Why?
My book is written in the same style I use for my journalism, and both reflect the way I think and talk.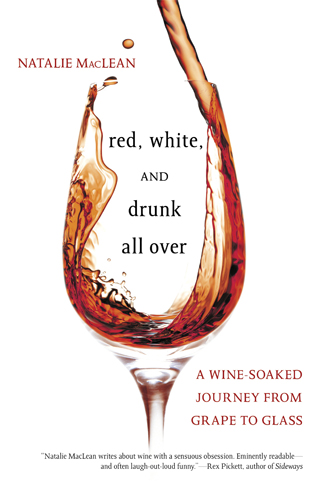 I prefer to be conversational and intimate when I write as that's my "authentic" voice and allows me to connect with readers more effectively. The hands on part allows me to observe and feel more deeply, which especially effective when you're slugging winery hoses during the harvest or dripping wine across the tablecloth as a sommelier.
You met many wine personalities in writing this book. Now that it is complete, with whom would you most like to spend an evening tasting?
I'd invite them all back for a tasting dinner because I'd want them to meet each other, and I'd love to listen to the conversation that ensues!
You are a former dancer, a Rhodes Scholar finalist, a 19th Century English Literature major, and an MBA. How did this lead you to writing about wine?

They all seem disconnected except that I have a taste for life and follow my passions. All of those endeavors now inform the way I write and see the world.You discuss food and wine pairing both in the book and on your web site. However, your pairings go beyond the haute stylings common to gourmet wine and food pairings. You delve into everything from pairing wine to traditional food items such as poached salmon all the way to everyday foods such as Kentucky Fried Chicken or Jello. Share with us your thoughts behind this as well as some of your "less traditional" pairing suggestions.
I love shabby-chic combos of simple foods with delicious wines. It's like dressing up jeans with rhinestones. Wine doesn't have to be just for fancy meals and special occasions. And if you're a poor cook, like me, wine can save a meal.
You traveled to California and France in researching this book. What were you seeking to discover in each region?
I wanted to find the people most passionate about wine, whether they were vintners, wine merchants or sommeliers. The story of wine is the story of people.
What are your thoughts on the 100 point scoring systems popularized by Robert Parker and other critics?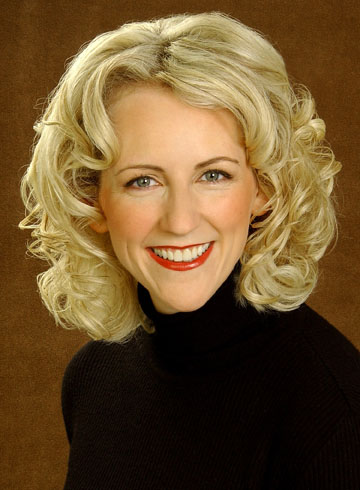 Ha! Please read chapter four. I discuss the many pros and cons of wine scores in the book but here's where I net out: no subjective experience, such as the taste wine, can be trapped in a number. That said, I do score wines because my readers find them useful shorthand to make buying decisions. My scores are a proxy for my taste. If they trust that, they use my scores.
Having sampled the working life of multiple wine professions, which did you find the most enjoyable? Who is most under appreciated by the average wine enthusiast?
I enjoyed being a sommelier most. I think it's interacting with people and sharing the passion for wine with them that was so enjoyable. And sommeliers are among the most under appreciated of the wine professions, but that's changing.
Fill in the blank....The single best part of writing this book was the____________.
......drinking-for research purposes, I had to be thorough.