I tend to taste and drink a lot of wine over the course of a year.  I am in a few tasting groups, sometimes the wines are consumed at various local wine store tastings and a number drunk with friends and family.  Early on, it was evident that the best way to pay attention and also to remember what wines were consumed was to write a tasting note.  Over the years, I have written well over 10,000 tasting notes probably representing 70% of the wines I have tasted.  I make no pretense about the quality of the notes, but sip by sip and bottle by bottle, the notes have gotten a bit better.  It always interesting at the end of the year to go back and review what wines were consumed and which ones I liked the best – overall and in categories.  In 2016 I wrote 1,334 tasting notes.  Thanks to computers, I can sort and select them down into various lists.  I give you these to use as you wish – suggestions, comments, and reasons to laugh or disagree.  
Caveat - I have for the most part not repeated wines that were tasted multiple times or the same wine from a different but close vintage in an effort to list more wines for those looking for suggestions.  I drink, for the most part, what my wife and I like, so did I miss out on categories or specific wines?  You bet.  There is a lot of great wine out there and one can't drink it all.  Part of the fun is seeing, over the years, how tastes change, finding new discoveries, following the development of vintages but most of all, just enjoying this special beverage. Cheers! - Loren Sonkin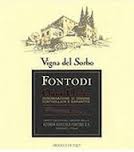 1.  2008 Fontodi Chianti Classico Riserva Vigna del Sorbo - Italy, Tuscany, Chianti, Chianti Classico DOCG
Killer wine. Still on the young side, I would hold these a few more. Lots of dark cherries with some plums and also tea leaves. Also some roasted herbs. On the palate, this is a big wine. Firm tannins. Plenty of cherries with a good back bone of acidity. Long finish. A really precise wine. Just beautiful. (97 pts.)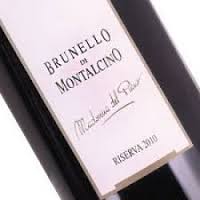 2.  2010 Valdicava Brunello di Montalcino Riserva Madonna del Piano - Italy, Tuscany, Montalcino, Brunello di Montalcino
This is a Wow. Sure it is big and modern but it is good. Lots of dark cherry fruit. The tannins are much silkier than the regular version. Its powerful but the fruit glides down your throat. Already showing a tight complexity. Long finish. I was afraid to ask how much this is, but it is outstanding. (97 pts.)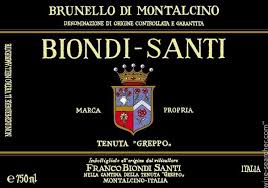 3.  1998 Tenuta Greppo (Biondi-Santi) Brunello di Montalcino - Italy, Tuscany, Montalcino, Brunello di Montalcino
I brought this back, from Italy a long time ago. It sat in the cellar as i waited for it to age. During that time, I heard poor reports on it and given the producer, I wanted whomever we shared it with to at least have some historical appreciation for the winery as I got less confident in the wine in the bottle. Take us to last night, the wine should be ready at 18 years from vintage, Dave and Pat are geeky and polite enough to appreciate the wine. I opened it a few hours before and it slow-oxed for about 5 hours before pouring. Purple in color no real browning and still shimmering bright. It took a few minutes to put on some weight in the glass and then seemed good to go for the rest of the night. Ok, first, it is older. My wife, who doesn't like old wines, did not appreciate it. I loved it and I think Dave did as well. The nose has lots of cherry fruit. fresh, dark and dried cherries all show up. Some sandalwood and a bit of dried black tea. On the palate, just a wonderful soft texture. The tannins are fully resolved with plenty of fruit left. A nice backbone of acidity. Layers of complexity with fruit, forest floor and spice. Good finish. Worked great with food. Everything I want from aged BdM. Did knowing the history of the winery and this bottle influence me? I hope so, but this was a damn nice bottle of wine anyway. It was a treat to share with friends. (96 pts.)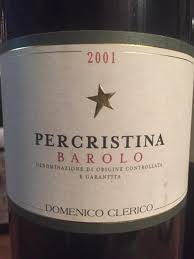 4.  2001 Domenico Clerico Barolo Percristina - Italy, Piedmont, Langhe, Barolo
Great showing. This bottle was bought on release and stored in my cellar. Still showing very young and no hurry on it. Ruby/purple in color. The nose has dark cherries, cherries, spice, asphalt and some mint. With air roasted herbs and slight roasted meat comes out. On the palate, great texture. Sill firm sometimes thick tannins. Lots of cherry fruit. Great acidity. Very deep as it unwinds in the glass. Got better all night long. The last glass is the best. I had been led to believe this bottle was fading, but it was not. YMMV. (95 pts.)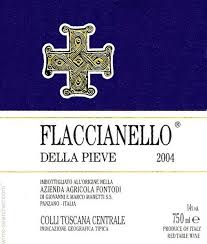 5.  2004 Fontodi Flaccianello della Pieve Colli della Toscana Centrale  - Italy, Tuscany, Colli della Toscana Centrale IGT
Pop and pour, this could use more air or cellar time. Purple in color. On the nose this has cassis, dark cherries, tobacco, dust and crushed leaves. Full bodied. Great acidity. On the palate, this has cherries, dark cherries, and spice. Long finish. There is a great complexity as it unwinds in the glass. Still firm tannins. Long finish. delicious wine. Food friendly.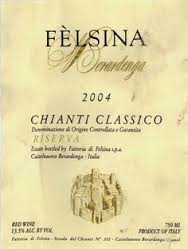 6.  2004 Fattoria di Fèlsina Berardenga Chianti Classico Riserva Rancia - Italy, Tuscany, Chianti, Chianti Classico DOCG
What a great showing for this. Still youthful but really zeroing in on maturity. Ruby in color. The nose has cherries, slight cedar/sawdust, dust and roasted herbs. Lovely texture. Great balance/acidity. Wonderful with food. Still just a bit of oak showing. Some tannins left. Good finish. No harm drinking now, but so close, why not wait a few more years. (94 pts.)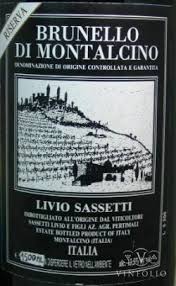 7.  2004 Pertimali (Livio Sassetti) Brunello di Montalcino Riserva - Italy, Tuscany, Montalcino, Brunello di Montalcino
Ruby in color. The nose has cherries, floral notes, some coffee and spice. Its deep and big. On the palate, this is still young. There is also some oak still needing integration on the palate. Lots of cherries, some bing cherries, some vanilla and spice. Lush texture. This is a very big BdM. I think it needs more time or air. It got about an hour to breath which was not enough. Still, an excellent showing. (94 pts.)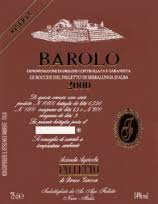 8.  2000 Bruno Giacosa Barolo Falletto di Serralunga d'Alba - Italy, Piedmont, Langhe, Barolo
This is drinking quite well right now. Pop and pour. Light ruby in color, to the rim. The nose has lovely cherries with a bit of tar and roses. On the palate, this has developed into layers of complexity. Certainly not profound but really good. Interesting. A nice backbone of acidity. Worked great with food. Nice finish. No hurry but no reason to wait on this one either. (94 pts.)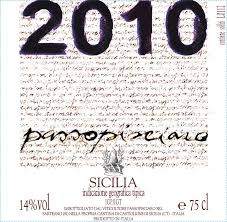 9.  2010 Passopisciaro Sicilia Contrada Porcaria - Italy, Sicily, Sicilia
I used to drink a lot of this wineries wines in the last decade, but somehow got away from it. I had not seen this label before. Very nice and much richer and darker than I remember them being. Mostly dark cherry fruit but also some either volcanic soil or smoke taint, but either way very good as it intertwined with the fruit. Nice acidity. I may have to revisit these wines. (94 pts.)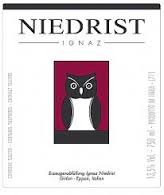 10.  2012 Ignaz Niedrist Lagrein Alto Adige - Südtirol Berger Gei - Italy, Trentino-Alto Adige, Alto Adige, Alto Adige - Südtirol
Inky purple in color. The nose is deep. And very young. Black raspberries, dark cherries, clay, fresh oak, slight vanilla and spice oak, and leather. On the palate, blind, one might guess CA, maybe a GSM blend. It's a bit different but not like any Lagrein. Seems larger than the 11. On the palate, this is very deep. Lush black cherry fruit. It unwinds in the glass. Great acidity. Needs a few years of cellaring. My wife, who loves big, new world wines, loved this. So did I. Plenty of acidity to work with food. Great value. May even have more upside. (93 pts.)