It's nice to be a celebrity - people treat you well, you get what you want, you own nice things, and you drink expensive wines. Beyond that you usually have the money to do most anything you would like, say, starting a winery for instance, so you can drink your own expensive wines. Though we have a handful of celebrity-wineries here in Santa Barbara, it is Sonoma that seems to have a lock on celebrities-turned-vignerons. A visit to the bewitching wine country of Sonoma shows the diversity of celebrity styles and their wineries, offering diverse experiences from theatrical to tranquil amid the still rural setting of the Sonoma countryside.
 
What a Fool Believes
The Doobie Brothers have sold over 40 million records with hits like China Grove, Listen to the Music, and, What a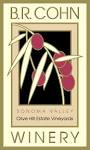 Fool Believes. But their success didn't come easy and thanks to Bruce Cohen who was, and still is, the Doobie Brothers' manager, they scaled the heights of the music industry. But Bruce Cohn was not just about music. He bought land in Sonoma, built a house for his family and raised his kids in what is now the winery tasting room for BR Cohn Wines. In addition to an outdoor grassy amphitheater where music is played all summer long for the last 27 years, there are 13 gold and 11 platinum records that stud the tasting room walls, signed guitars and photos, reflecting the number of hits that the Doobie Brothers achieved. But BR Cohn also produces olive oil from trees on their property. "Our olive trees are the largest and oldest picholine olive trees in California," Bruce's son, Dan Cohn, tells the News-Press. You can sample wines like Zinfandel, Barbera, and Cabernet, and olive oil, and both will be music to your ears.
An Offer Your Can't Refuse
With wineries in both Napa and Sonoma, Oscar winning film director Francis Ford Coppola turned to winemaking

 after filmmaking. His Sonoma property located in Kenwood, just up the road from Healdsburg, is a palatial estate and in addition to an on site restaurant and tasting room, Coppola has a mini-museum with props from some of his well-known (and not so well-known) films including Apocalypse Now, Dracula, Tucker; The Man and His Dreams, and his iconic American gangster film, The Godfather. Surfboards used in Apocalypse Now hang from the ceiling, the black veiled costume worn by actor Gary Oldman in Dracula sits encased in glass, and there's even an oversized, six-foot martini glass used in the film One From the Heart. The Tucker car gleams in the center of a room flanked by a circular staircase and the iconic Godfather desk and chair, used in the first two films, sits atop a staircase illuminated by amber lamps. There's also a collection of Coppola's five Academy Awards, not to mention other awards for his directing skills. Yes, this is more museum than anything else, a little kitschy and over-the-top, but if you're a film buff, this is a terrific little collection. Coppola produces a lot of wine including a series called Director's Cut which includes Cabernet, Chardonnay, Pinot Noir and Sauvignon Blanc.
Animating Wine
If Pixar movies like Toy Story, Cars and Monster's Inc., all helmed by John Lasseter, are up your alley, then you

might think the Lasseter tasting room and wines are consistent with high energy, comedy and spectacle. Well, it's the exact opposite. The Lasseter tasting room is actually a bit subdued, a non-Hollywood counterpoint to places like Coppola and Cohn. Though architecturally beautiful and comfortable with sleek clean décor there is very little Pixar memorabilia displayed here. The focus of the Lasseter experience is on the wine. There are a few wine glasses with etched logos of Monsters Inc. and other Pixar movies, and a handful of John Lasseter's somewhat iconic, yet typical Hawaiian print shirts for sale, but you won't see much else. Open by reservation only, this is a sit down wine tasting with a small plate of food, made to accentuate the wines in front of you and runs about an hour. Though certainly cashing in on the celebrity, the Lasseter's are serious about their wines, and a tasting here, while not laden with kitsch, will open your eyes to what Hollywood can produce, in addition to film.
Calling the Wild
Though he died in 1916, author Jack London (White Fang, The Call of the Wild), was one of the foremost celebrities of his day, authoring over 24 novels and dozens of short stories. He built for himself a 15,000 square foot, four-story stone and wood home he called Wolf House, deep in the forests of Glen Ellen. Just weeks before he was to move in his massive residence mysteriously caught fire and was destroyed, only the stone and brick chimneys standing like mute sentinels as witnesses to history. To this day no one knows who started the fire; was it an accident, did his wife set the blaze, were locals intolerant of this unsightly celebrity structure in their backyard, did London himself set the fire to cash in on the insurance money? These are all viable theories, but the truth is still as elusive as the smoke that rose from the ashes and disappeared nearly a hundred years ago. You can visit Jack London State Historic Park and visit the burned out shell of the home, now clearly a metaphor for what happened to London and his short-lived career, since he took his own life at age 40. A half-mile walk on along a dirt path takes you into a clearing where the moss-covered stone walls surrounded by pine trees is at once eerie and calming. There's a surreal nature to the stark immutable stone, which still stands, punctuated by the occasional laughs of intolerant youngsters who may never have a clue to who Jack London was. The nearby museum is worth a visit as well and it holds information about London and his life and times. And, ironically, as Jack London's legacy fades, the formidable outer structure of his valiant home still perseveres.
The Bit Players
Having penned movies as diverse as The Karate Kid, Taken, and A Walk in the Clouds, screenwriter Robert Kamen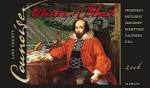 has written his passion for wine in the form of his own tasting room just off the Sonoma Square. His vineyards sit stop a long circuitous dirt road, overlooking San Pablo Bay, purchased with the money he made writing movies. In addition to wines like Cabernet, and Syrah, he offers a wine called Writer's Block, a blend of Petite Sirah, Cabernet and Syrah. One might assume that a significant amount of this wine might actually remove writer's block, but that is yet to be determined.
Though it's only open to the public once a year during the monumental Sonoma Wine Country Weekend,

 MacMurray Ranch was once the apple of actor Fred MacMurray's eye. MacMurray (Double Indemnity, The Absent Minded Professor and TV's My Three Sons) started raising and showing shorthorn cattle, actually competing against my great uncle. But MacMurray had visions of turning his ranch into a working winery - something that eluded him before his death. However his daughter, Kate, eventually accomplished this in honor of him. The Gallo Family purchased his property and still works with Kate MacMurray to turn out exceptional wine including MacMurray Ranch Pinot Gris and Pinot Noir. If you attend Wine Country Weekend in September during the grand tasting at the ranch you'll notice two redwood trees planted by hand by MacMurray himself back in 1941 at the entrance to the original 1840s barn, which still sits on the property.
In 1986, some 30 years after the hit television show Ironsides, and Perry Mason made Raymond Burr a household

 name, he decided to follow another passion and planted the small Dry Creek Valley estate that bears his name with his favorite wine grape, Cabernet Sauvignon. The intimate bungalow-style tasting room is filled with memorabilia from Raymond Burr's acting career, notably his two Emmy awards, a personal letter from Jack LaLane, and 14 vintage issues of TV Guide with Burr's photo on the cover. There are other celebs with Sonoma wine on the mind though they have no tasting rooms as of yet including, Vince Neil lead singer of Motley Cru; Montgomery Paulsen, son of character actor and vintner Pat Paulsen best known for his work on the Smothers Brothers TV show, and Remick Ridge, the winery founded by the Smother's Brothers themselves.
Ultimately Sonoma however is about the wines first, the celebrity second. And Sonoma is a slice of quintessential California and a place of relaxation, regardless of whose name is on the bottle. So come for a few days, a week, or longer and enjoy California at its best - a mix of star power and intoxicating grape juice.