We're sorry, this video is not available rnow. Please check back later.
In this episode of IntoWineTV, host Lisa Kolenda and wine experts Rob Renteria, Cezar Kusik, and Bartholomew Broadbent convene at one of San Francisco's finest restaurants, Incanto, to taste and discuss Italian Whites.
Theme: Italian Whites
Wines: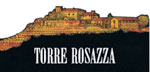 Torre Rosazza Sauvignon 2008 (Collio/Friuli), $22.99, Region: Colli Orientali del Friuli DOC
Torre Rosazza Friulano 2008 (Collio/Friuli), $22.99, Region: Colli Orientali del Friuli DOC
Alcohol: Torre Rosazza Sauvignon 13%, Torre Rosazza Friulano 13%
Varietal: Torre Rosazza Sauvignon: 100% Sauvignon Blanc, Torre Rosazza Friulano: 100% Friulano (formerly known as Tocai Friulano)
- Upcoming IntoWineTV Video Themes 
- Wine producers and distributors: Find out how to get your wines included in our next session. More info...
Torre Rosazza Sauvignon 2008 Wine Notes: Fermentation in temperature controlled steel tanks. Wine is straw yellow in color with greenish reflections and a bouquet reminiscent of sage, fresh green pepper, elderberry. Accompaniment: Perfect with shellfish, lobster and shrimp.
Torre Rosazza Friulano 2008 Wine Notes: Bright straw yellow in color. Crisp and fruity with a pleasant bouquet of citrus and sage. Accompaniment: Perfect with fish dishes and seafood pasta.
Background: The name Torre Rosazza (derived from the Latin "Turris Rosacea") means "The Tower of Roses." Torre Rosazza is located near the town of Manzano, in the Colli Orientali del Friuli DOC (eastern Hills of Friuli). The estate is dominated by the 18th century "Palazzo De Marchi", a magnificent Villa that houses the cellar as well as the office. From its charming location, at the very top of the hill, Torre Rosazza offers a stunning view: the Aquileia Basilica to the South where the sea breezes originate. To the North, the Alps protect the area from cold winter winds. From a qualitative standpoint, this estate offers the very top wines of the entire Tenute di Genagricola production. In the Colli Orientali, winemaking dates back 2,000 years. In the nearby Rosazzo Abbey, Benedictine monks perfected viticulture and olive oil production. Throughout the centuries, the Abbey was instrumental in protecting historical vine-clones and traditions from various invasions. Genagricola bought the estate in 1974 and immediately started the terracing process while the vineyards were renovated with new plantings. Torre Rosazza is devoted to quality offerings and to the rediscovery of the original varietals of this area: among these, Ribolla Gialla and Picolit have always yielded wines favored by Kings, Popes, and Venetian Doges, while today they are sought after by sommeliers and wine lovers around the world.
Experts:
Rob Renteria, Wine Director at Napa Valley's Martini House. 
Cezar Kusik, Fine Wine Specialist, Fourcade & Hecht Wine Selections.
Bartholomew Broadbent, CEO of Broadbent Selections. Bartholomew was named as one of the "fifty most influential people in the wine world" by Decanter Magazine. He is also widely considered to be one of the world's foremost authorities on Port and Madeira. Learn more about Bartholomew Broadbent.
Location: Incanto Italian Restaurant & Wine Bar, Situated in the heart of one of San Francisco's most charming residential neighborhoods, Incanto's rustic Italian setting, with its handcrafted stone, antique brick and woodwork, 16th century Latin parchments, and private dining room dedicated to poet Dante Alighieri, provides a uniquely warm and inviting dining environment.
Incanto's daily-changing menu honors old-world traditions including house-cured meats, unusual regional pastas, fresh local seafood and a commitment to sustainably grown and harvested produce. Incanto's award-winning wine program features one of the most diverse Italian wine lists in the United States and an ever-changing lineup of more than twenty wines by the glass, half-glass, half-liter, and flight.