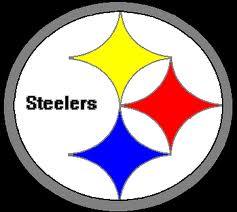 What's an appropriate wine to serve at a Pittsburgh Steelers themed party? What wine would be a good gift for a hard core Steelers fan?
 Steeler Nation
 Wherever you go in the U. S., you will find fans of the Pittsburgh Steelers.  In fact, the team is so popular that its fans are called the "Steeler Nation."  You can join Steelers fan clubs in nearly every major U. S. city, including Atlanta, Kansas City and Tampa.  Part of the reason for all of this enthusiasm is the team's long history; founded in 1933 as the Pittsburgh Pirates, the Steelers are the fifth-oldest National Football League team.  The main reason, however, for the Steelers' popularity with fans is the team's outstanding record.  No other team has won as many Super Bowls – six – as the Pittsburgh Steelers.  The Steelers' all-time roster includes some of the greatest names in professional football history: Ernie Stautner, Terry Bradshaw, Joe Greene, Lynn Swann, Franco Harris, John Stallworth, Jack Lambert, and, of course, current quarterback "Big Ben" Ben Roethlisberger.
After winning Super Bowls IX, X, XIII and XIV in the late 1970s and early 1980s, the Steelers went 26 years before making it into another Super Bowl Championship game.  In 2006, the Steelers beat the Seahawks in Super Bowl, and defeated the Cardinals three years later in Super Bowl XLIII.  After placing third in their division in the 2009 season, the Steelers came back to win the AFC Championship in 2010, but lost to the Green Bay Packers in Super Bowl XLV.  Under head coach Mike Tomlin, the Steelers continue to build a strong, resilient team, always in contention for the AFC North title.
The Terrible Towel®
Steelers fans are perhaps best known for their outspoken enthusiasm for their team, but the Steeler Nation's most visible symbol is the infamous "Terrible Towel®," a gold terrycloth rectangle meant to be waved and twirled at every Steelers game.  Although Terrible Towels® may be annoying or distracting to fans of the Steelers' many rival teams, the towels themselves are actually a fundraiser for the Allegheny Valley School, which provides programs, services and residential facilities for people with developmental and intellectual disabilities.  You can buy Terrible Towels® all over Pittsburgh; act quickly if you see a special edition towel for sale, because they sell out very, very quickly.
Best Wines for Steelers Fans
Because Steelers fans are so devoted to their team and their city, pouring a truly local wine might be your best option.  There are several choices available: Pennsylvania is home to over 140 wineries, several of which are located in the Pittsburgh area.  Tip: If you choose a wine from Pittsburgh itself, you will probably have to visit the city to purchase that wine, as most are only available from the winery.
Dreadnought Wines, a privately-owned wine shop in Pittsburgh's Strip District, has teamed with Sylvester Vineyard and Winery in Paso Robles, California (now operated by Le Vigne Winery) to produce a red, white and sparkling wine specifically for the Pittsburgh Steelers' fans.  These wines, called "Redd Up Red," "Yinzer Blanc" and "Bubbles N'At," are available in a set of three bottles, one of each type, for $45 at Dreadnought Wines.
Also in the Strip District, Carlo's Garage Winery operates from – you guessed it – a former garage.  Auto mechanic Dominic Iasello began making wine in his garage during the Prohibition era, and his son Carlo continued the tradition.  Today, the former garage is home to the Enrico Biscotti Café and Carlo's Garage Winery.  You can try Steel City Red, a sangiovese and cabernet blend, Sweet Sue, a sweet sangiovese, or one of several other wines, mainly reds, for sale.
In nearby Lawrenceville, photographer and baseball aficionado Duane Rieder has opened Engine House 25 in (of course) a renovated firehouse.  In addition to his winery, Engine House Twentyfive Wines, the property features a wine cellar, Rieder's photography studio, a banquet/event space and the Roberto Clemente Museum, dedicated to the life and accomplishments of the baseball player and humanitarian.  (Private museum tours by appointment only.)
Also in Lawrenceville, Arsenal Cider House and Wine Cellar features craft ciders, fruit wines and meads.  Located across the street from Arsenal Park, site of the historic Allegheny Arsenal, which exploded during the Civil War, Arsenal Cider House and Wine Cellar names its wines and ciders along Civil War themes.  Symington's Sour Cherry Blast, for example, is a fruit wine.  Homemade sorbets are available, too.
Michael Stephen Kavic Winery, not far from Pittsburgh in Carnegie, is a family-owned winery.  Michael and Patricia Kavic turned their winemaking hobby into a business, creating an urban winery specializing in cool-climate varietals and blended wines made from locally-grown grapes.  The winery hosts "Casual Afternoon at the Winery," which features wine tastings and live entertainment, and other special events throughout the year.