Much is written about the celebrated wines and terroir of Napa Valley and Sonoma County. Travel southeast from California's "wine country" through the Central Valley and you will find a unique gem of a winery nestled in Madera County. Quady Winery has spent the past 30 years refining the art of dessert wines. IntoWine.com caught up with co-founder Andrew Quady (his wife Laurel is the other brain behind it) to talk about Quady's California style dessert wines.
You have dessert wines -and even two vermouths- made from Orange and Black Muscat grapes. Tell us about them:
We specialize in types of wines and varieties which other wineries have ignored. Vermouth is an aromatized wine made by infusing aromatic plants into wine. The resulting wines have a character derived more from the plant materials than the base wines although the base wines must be of good quality: fresh and clean for the dry vermouth and with a sweet Muscat character for the sweet vermouth.
Our vermouths are different from the mass produced ones we are all familiar with. They are hand crafted and intended to be appreciated as delicious beverages on their own as well as useful for mixing with spirits. The botanicals used in Vya extra dry are mainly flowers and leaves and involve the parts of a plant where communication (as in plant aromatics dispersed into the air) are important. Our extra dry Vya is reminiscent of being in a mountain meadow in the springtime.
Sweet Vya derives its character from roots, bark, and seeds. These parts of plants are involved in storing energy, reproduction, and defense. These large molecules impart a wonderful range of taste characteristics, varying sorts of bitterness, warmth, and a tingling sensation. Many of the compounds used in sweet Vya were at one time important for medicinal uses. Blessed thistle for example is important in liver and kidney treatments. Sweet Vya seems to invoke memories of being in the kitchen in the wintertime when spicy desserts are being prepared. One of the most intriguing characteristics of our sweet Vya is the interplay of sweet and bitter sensations on the palate.
Vermouth makes an excellent aperitif, or before dinner drink, because it wakes up the taste buds. I recommend the following all vermouth cocktail: The Vya made with two thirds extra dry and one third sweet Vya, on the rocks and garnished with orange zest.
Our latest dessert wine, Deviation, is made from Orange Muscat infused with two botanicals: fresh leaves from the plant "Scented Geranium" and dried flowers and leaves from a Mexican herb, Damiana. The scented geranium imparts a honeysuckle rose and white pepper character to the nose and the Damiana a minty character to the taste. Damiana has an interesting ethnobotanical significance as it has been used in Mexico, apparently for thousands of years as a fertility treatment. We called this wine Deviation because, with our use of aromatic plants, the method deviates from normal winemaking practices for dessert wines.
Essensia is perhaps our best known wine, made from the once little known Orange Muscat variety. We call the wine "Essensia" because it captures the essence of this grape: an orange/apricot aroma and a tea like flavor from the unusually high phenolic levels in this Muscat variety. It is one of the more assertive Muscat dessert wines and can accompany brightly flavored desserts which might overpower more subtle dessert wines.
Elysium, from the Muscat Hamburg grape, was named after its heavenly aroma, of roses and litchi fruit. It is one of the few red dessert wines other than port and an excellent accompaniment to blue cheeses and to desserts containing vanilla.
We make two low alcohol Muscat wines, Electra and Red Electra which we refer to as "picnic wines" because with the alcohol in the 4 to 5% range, the wines are perfect for outdoors in warm weather. Many aficionados of Electra drink it at any time of day or night as a general purpose low alcohol quaffer. Electra is particularly refreshing because although it is sweet, it has great acidity and a lively frizzante which leaves an electric taste in the mouth, hence the name.
You have a "port style" wine called Starboard. Tell us about the wine and the irony behind its name.
Nomenclature referring to places where wines come from is important and should be respected. The word "port" is regarded by the general wine community as pertaining to wines from a particular place in Portugal. Since 1987 we have respected this idea by calling our port style wines "Starboard" (the right side, nautically as opposed to port which on a ship, is on the left).
In naming our fortified sweet red wine Starboard, we are also hoping to call attention to the fact that the wine is not meant to be an imitation of port. In fact, the region of California where Starboard comes from has a warmer climate than in the Douro and the soils are different. So even though we use the same grape varieties and methods, the wines are different. Starboard Batch 88, primarily from the Tinta Roriz variety has a ripe grape flavor, a little chocolaty, pruney, even raisiney. It is also smoother than a typical Portuguese port. Our Vintage Starboard, from Amador County Tinta Cao and Tinta Amarela shows more red and black fruit and tannin – again a function of the site.
Tell us about your Amontillado style Sherry:
Well first of all, we don't refer to it as "sherry" since genuine Sherry would come form Jerez de Sanlucar, in Spain. We named this flor fermented and aged white wine: Palomino Fino – after the variety from which it was made. Palomino Fino is the product of a five year old solera which produces about 85 cases per year. It is probably the only wine of its type made in the USA. The wine is very complex and aromatic with many layers of nutty flavors resulting from the autolysis of the flor yeast. The Demeter certified biodynamically grown Palomino Fino grapes came from Gena Nonini's Marian farms vineyard in Fresno. The vines are at least 50 years old.
We follow the traditional Spanish practice of allowing the Palomino grapes to partially dehydrate on trays before crushing. Also in line with the practices used in Jerez we mix plaster with the crushed grapes to lower the pH. Finally, the juice is fermented and aged using flor yeast strains which I collected on a trip to Jerez.
Why the focus on dessert wines?

I started making port while working in Lodi. In 1977 we moved to Madera where I became employed at Heublein (now Constellation Brands). The Quady Winery was originally an evening weekend job. But it grew. Essensia was introduced in 1980 and was successful from the beginning. I left the Heublein job in 1981 but continued to specialize in dessert wines because the climate here is more suitable for those sorts of wines.
I can't take all the credit for our success because Laurie Quady worked tirelessly as a CPA for many years when the winery was too small to support us and all its income was needed for reinvestment in the business.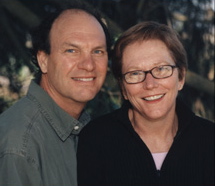 You left a job in -of all things- pyrotechnics to pursue life as a winemaker. What was the response by your winemaking peers? Were there any synergies or shared skills between the two professions?

My schooling was in Chemical Engineering which led to the pyrotechnics job. I didn't like the explosives and pyrotechnics business. I suppose one could say it drove me to drink. Before getting a job in the wine business I completed the masters program at UC Davis - in food science with an enology specialization. The engineering training has been very useful in working with equipment and general problem solving. As I recall most of the other students agreed that it was a good move.
You have been making dessert wines for over 30 years. In what ways have you most improved as a wine maker in that time?

In 1984 I hired Michael Blaylock as assistant winemaker and within a few years Mike had taken over most of the winemaking responsibility. With Mike taking over most of the day to day winemaking work, it has left me free to be a little creative with new projects. I spent about 3 years developing Vya. That was a very big project. Deviation on the other hand only took a few months. In the meantime Mike continues to perfect Essensia, Elysium, Electra, Red Electra and Starboard. Those wines are better than ever.
You are located in the California Central Valley city of Madera. How does the climate and terrior lend itself to making dessert wines?
We aren't actually inside the Madera city limits but just to the West, in Madera County. I believe the Orange Muscat produced around here is the most intensely flavored in the state. In making our port styled "Starboard", as discussed above, the climate seems to produce soft rich and ripe tasting wines. Port style from a cooler area would possibly have more of a "table wine" character. We get our Muscat Hamburg from the Manteca area where there is more delta/marine influence which is helpful in getting the wine darker.
In 30+ years of making dessert wines, what is your prize vintage?
For the Muscats, they are all pretty good. For Vintage Port, the 1982 was really good. For Vintage Starboard the 1992 and 1996 (our current release) are showing very well. Believe it or not, my first vintage port, the 1975, is still drinking well.
Of all the email questions we receive at IntoWine.com, the most common relate to the handling and serving of dessert wines. Users write us frequently with questions such as "to drink or not to drink", "how long will it last after opening", "decant or not", among others. Do you have any general rules or advice regarding the handling and serving of dessert wines?

Wines with fruit character should be kept chilled and closed up after opening. This includes vintage port. Wines which are "oxidized" such as tawny ports, sherries, and madeiras will not change much and can be drunk over a longer time. An exception is fino sherry which should be drunk young and consumed immediately. The only dessert wine which should be decanted is vintage port or starboard after the wine is about 15 years old. If the vintage port or starboard is from a good vintage wait at least 10 years and perhaps 20 before consuming. Dry white vermouth will oxidize if left at room temperature. The sweet vermouth doesn't seem to change much and can be left at room temperature.
If our Essensia wine is bottle aged it will develop into a very different new sort of wine, with a marmalade caramel sort of character but also, uncannily, like Madeira. It will also darken considerably, turning a rich dark brown. Electra should not be aged. I don't think our Elysium improves much after a couple of years. It's charm is in the vibrant fruit.