IntoWine asked our panel of experts to share their recommendations for the best syrah for the money:
Syrah seems to be ubiquitous these days but in fact it's still an uphill battle for this grape to get the recognition it deserves. If syrah is new to you, the Liberty School Syrah ($14) is a great place to start. With plenty of blackberry, plum and boysenberry fruit and an appropriate oak and acid balance, this syrah avoids being a fat fruity wine with no finesse. Instead it's surprisingly mature with soft tannins. I drank this with Cajun spiced quail and the beauty of this wine is that it can pair with so many foods. I wonderful go-to syrah and a terrific price point.  - Michael Cervin, Wine Judge, Restaurant Critic, and IntoWine Featured Writer
----------------------------------------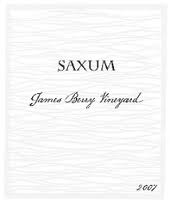 The best Syrah for the money is, in my opinion, the best Syrah made in California and that is the Saxum Bone Rock from the James Berry Vineyard in Paso Robles.  Unfortunately, this is usually only available from their mailing list (sign up) or by paying exorbitant pricing on the secondary market.  Yet, if you can, try a bottle.  It currently costs about $75.  It is a beautiful expression of Syrah with black raspberry fruit, grilled meat scents and bacon fat.  Every time I have served this wine it has been the best wine served that evening.  Really worth trying to track down a bottle.  - Loren Sonkin, IntoWine.com Featured Contributor and the Founder/Winemaker at Sonkin Cellars.
----------------------------------------

Owen Roe "Ex-Umbris" Columbia Valley Syrah - The first vintage of this wine I experienced smelled like crisp rosemary grilling on the fat of lamb shanks. Extreme fires in 2005 amongst the vineyards of the Columbia Valley created a very abnormal Syrah for Owen Roe. I was warned but I was a tourist at the time and liked the bottle. Smoke taint in the vineyards often baffles grape growers, viticulturists and winemakers. Sometimes completely detectable in the vineyard, often arising during crush when the smell of ash overcomes must but nearly always surfacing as a vile and vintage damaging catastrophe. By the time I uncorked the 2005 vintage nearly 2 years later, I sat nearly speechless contemplating what I believed was a grilled smorgasbord of meat and herbs. Yet the palate offered spicy bing cherries and fresh blackberry. The finish was long and vivid with hints of dark chocolate. The 2007 lacks the fire elements but that's not necessarily a bad thing. And for $20 dollars you'll have plenty of money left to buy firewood.  - Michael Whitehead, IntoWine Featured Writer