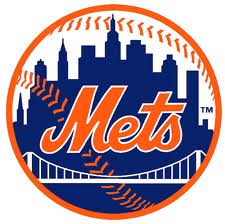 What's an appropriate wine to serve at a New York Mets themed party? What wine would be a good gift for a hard core Mets fan? 
Baseball fans love to talk about star players, and many stellar team members have run out onto the baseball diamond in the uniform of the New York Mets.  Darryl Strawberry, Mike Piazza, Jerry Koosman, Willie Mays and, of course, the legendary Tom Seaver have all worn the Mets' blue and orange.  The Mets have had their fair share (and then some) of talented managers, too, including Casey Stengel, the team's first manager, Dallas Green, Yogi Berra and Joe Torre.  The team's competitive spirit, particularly when playing against the Philadelphia Phillies or cross-town rival New York Yankees, has sustained it through long, tough years when injuries and disappointments plagued the team, and fired up the players during the Mets' many playoff appearances and two winning World Series.  Mets fans, too, have a reputation for loyalty and competitiveness.  They don't give up on the "Amazin's," as the Mets are affectionately called.
With these facts in mind, which wines would you serve to a truly devoted Mets fan?
First up would be a wine from GTS Vineyards in Calistoga, California, which was founded by Mets superstar Tom Seaver and his wife, Nancy, in 2000.  Much has been made of Seaver's move from the baseball diamond to the slopes of Diamond Mountain, where his vineyards are located.  Each year, Seaver and his talented team produce 400 to 500 cases of wine, available only through the GTS Vineyards' mailing list.  From 2005 to 2007, GTS Vineyards sold two cabernet sauvignon wines, GTS and GTS Nancy's Fancy.  However, in 2008 winemaker Thomas Rivers Brown and the Seavers decided to bottle all that year's wine under one label, GTS Vineyards.  A bottle of GTS Vineyards Cabernet Sauvignon will cost $85 if you can get on the mailing list, while a bottle of Nancy's Fancy sells for $50 - $67 (if you can find it for sale).
Next in the order, we suggest Mets-themed wines from Charity Wines' Longball Cellars.  Charity Wines partners with professional sports players to produce wines with sports-themed names.  Profits from sale of the wine are donated to the charity of the player's choice.  New York Mets shortstop José Reyes has lent his name to CaberReyes, a 2006 cabernet sauvignon, in order to benefit the Major League Baseball Players' Trust, while pitcher Johan Santana's Santana's Select, a 2006 merlot, helps to support the Johan Santana Foundation.  Expect to pay $6 - $14 for a bottle of CaberReyes and $6 - $13 for a bottle of Santana's Select.
Because New Yorkers are so very loyal to their city and state, we also recommend choosing one of the many well-regarded wines from New York's Finger Lakes region.  The Finger Lakes AVA, which produces about 90% of New York's wines, according to the New York Wine and Grape Foundation, boasts four separate wine trails.  You could, for example, offer a Mets fan one of the many wines produced by Dr. Konstantin Frank Vinifera Wine Cellars.  In 2010, Dr. Frank wines brought 52 gold medals home, among them the 2010 Dry Riesling ($13 - $20) and 2008 Riesling, Bunch Select Late Harvest ($70).  Red wine aficionados might prefer the 2008 Cabernet Franc ($18 - $20), which won Double Gold at the NYWCC Golden Nose competition.
Wines from New York's Hudson River Valley and Catskills region may also appeal to your favorite Mets fans, especially if they have a sense of history.  Brotherhood Winery in Washingtonville claims to be the oldest winery in the United States.  Founder Jean Jaques began buying land in 1810 and produced his first wine in 1839.  The Farrell family, which owned Brotherhood Winery from 1921 to 1987, offered tours and hosted events at a time when the words "wine" and "tourism" were seldom, if ever, linked.  Today the winery is owned by a partnership.  Visitors can enjoy not only tours and tastings but also light fare and full meals at the Vinum Café and art showings in the tasting room.  Brotherhood Winery produces an immense array of wines, including the Dry Riesling, which won a gold medal at the 2010 Taster's Guild International, and seasonal wines such as May Wine, Holiday (spiced) Wine and Sheba Te'J, a honey wine made from an Ethiopian recipe.  Expect to pay $8 - $12 for a bottle of the Dry Riesling and $8 to $12 for a bottle of most Brotherhood's specialty wines.
New York's newest AVA, the Niagara Escarpment region, is growing slowly but surely.  Initially, the AVA had only four wineries, but more are opening each year.  Mets fans may appreciate wines from Niagara Escarpment, because the Mets began as an expansion team in 1962 and won the World Series just seven years later.  Like the teams from the Mets' earliest years, Niagara Escarpment is still finding its way, but some of the region's wines are already winning accolades.  For example, Arrowhead Springs Vineyards' Vidal Blanc Ice Wine, which is made in New York from Canadian-grown grapes, is the highest-rated ice wine produced in the Empire State.  Arrowhead Springs' 2008 Estate Syrah, made from grapes grown in Arrowhead Springs' Cambria, New York vineyard, is likewise the top-rated New York syrah. You'll pay $30 - $38 for a half-bottle of the Vidal Blanc Ice Wine and $34 - $35 per bottle for the Estate Syrah.
New York is home to great baseball teams and top-notch wines.  Why not serve a wine from a Mets player or from one of New York State's wine regions the next time you gather with friends to watch a Mets game?