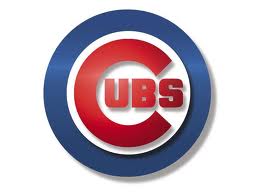 What's an appropriate wine to serve at a Chicago Cubs themed party? What wine would be a good gift for a hard core Cubs fan?
When it comes to team loyalty, Chicago Cubs fans have a reputation for true tenaciousness.  This loyalty has survived for well over a century, despite the fact that the Cubs have not won a World Series since 1908.  Few professional sports teams can boast of that kind of devotion from their fans.  Cubs fans are equally enthusiastic about their stadium, Wrigley Field.  The traditions that surround Wrigley Field and the Cubs bring a legendary feel to every trip to the iconic ballpark.  Admittedly, some of the legends and traditions, like the Curse of the Billy Goat – which supposedly began on October 6, 1945, when Murphy the Billy Goat was ejected from his (paid) seat at Wrigley Field, causing the Cubs to lose a seemingly endless succession of playoff series – make even die-hard fans wonder if their Cubbies will ever win a World Series again, but they do add to the fun of attending a Cubs home game.
If you're planning a celebratory meal, backyard barbecue or baseball-themed picnic, which wines would you serve to a group of zealous Cubs fans?
Given that Cubs fans are so enthusiastic about their team and ballpark, selecting wines from one of the nearby Illinois wine trails is bound to please even the choosiest Bleacher Bums.
Cubs enthusiasts who are new to the Illinois wine scene might be surprised to learn that the Prairie State boasts over 90 wineries.  Vineyard experimentation is a big part of the Illinois wine industry; growers are diligently searching for the varietals and hybrids best suited to the microclimates of Illinois.
While the state of Illinois is divided into four wine regions, there are two wine trails that begin within a one- to two-hour drive of downtown Chicago: the Northern Illinois Wine Trail and the Illinois River Wine Trail.  The Northern Illinois Wine Trail includes 21 wineries, divided into three "loop" routes, the Chicagoland Loop, the Fox River Valley Loop and the Northwest Loop.  The Illinois River Wine Trail is smaller; it includes seven wineries located along a scenic byway.
With 21 wineries to choose from, visitors to the Northern Illinois Wine Trail could easily spend a week or more touring and tasting.  For example, Lynfred Winery, headquartered in Roselle, has three sister stores in Naperville, Wheeling and Wheaton.  You won't want to miss the opportunity to taste Lynfred's award-winning wines.  Like many wineries in Illinois, Lynfred Winery is family owned and operated.  The original owners, Fred and Lynn Koehler, founded their winery in 1979; winemaker Fred learned as he went and imported California grapes to use in his wines.  Fred and Lynn's children now operate the winery; winemaker Andrés Basso continues to produce award-winning wines in the Lynfred tradition.  Visitors to the winery can enjoy wine tastings, gourmet appetizers and even an overnight stay in the on-site bed and breakfast.  Lynfred's 1994 Cabernet Sauvignon is perhaps its most famous wine, because Charlie Trotter has been known to serve it to visiting wine experts.  The 2004 Cabernet-Shiraz won double gold and Best in Show at Amenti del Vino 2007; several other Lynfred wines have won gold and double gold at the Illinois State Fair, Amenti del Vino and other competitions.  Expect to pay $100 for a bottle of the famous 1994 Cabernet Sauvignon; you'll pay $50 per bottle for the 2004 Cabernet-Shiraz and about $20 for a bottle of the 2006 Cabernet Sauvignon.
South and west of Lynfred Winery, you'll find Fox Valley Winery, another family-owned enterprise.  This boutique winery is known for its double gold-winning Reserve Chardonnay and for its Port-style Amore dessert wine.  The Faltz family invites you to stop by the winery and tasting room in Oswego for a tasting, weekend tour or special concert.  Expect to pay about $19 for a bottle of the 2006 Reserve Chardonnay and $14 for a bottle of Amore American Dessert Wine.
Galena Cellars Vineyard and Winery lies almost due west of Chicago.  The Lawlor family owns and operates the winery, Galena vineyard and downtown Galena and Geneva tasting rooms.  The founders' daughter, Christine Lawlor-White, is Galena Cellars' winemaker, and two members of the third generation of Lawlors are working and studying in California in preparation for entry into the wine business.  Christine Lawlor-White has been named Illinois Winemaker of the Year twice by the Illinois Grape Growers and Vintners Association.  She has created several award-winning wines, including Eric the Red, Country Rose, Oktoberfest, Blackberry and Traminette.  Lawlor-White uses grapes from Illinois, Washington, Oregon and California in her wines and spends a great deal of time working in the family vineyard, where the Lawlors grow 22 experimental varietals.  If you wish, you can take a vineyard tour during the late spring, summer and autumn months; guest suites are available at the vineyard if you'd like to linger overnight.  You can taste Galena Cellars wines at the vineyard or in the Galena and Geneva tasting rooms; check the winery's calendar events for special tours and tastings as well as local festivals.  Expect to pay $13.50 for a bottle of Galena Cellars Blackberry Wine; the double gold-winning Eric the Red, made from the hybrid Marechal Foch grape, will cost about $16 per bottle.
August Hill Winery is part of both the Northern Illinois Wine Trail and the Illinois River Wine Trail.  This winery began life as a family farm; when Mark and Teri Wenzel took over the farm operation in 2000, they decided to team up with longtime friend Sean Ginocchio and convert the farm to a vineyard.  Mark has served as August Hill's winemaker from the very beginning, and his efforts have paid off with an array of awards for August Hill wines.  In 2010, August Hill Raspberry Infusion (a "bubbling" wine) won double gold at the Illinois State Fair, as did Okoye, a dry red wine made from a blend of three Illinois grapes.  Raspberry Infusion also won the Governor's Cup at the 2010 State Fair.  If you'd like to taste August Hill wines, stop by the tasting room in Utica. To learn more about wine tasting and wine and food pairing, call ahead to book a private tasting.  A bottle of Raspberry Infusion should cost about $17, while a bottle of the Okoye red wine will cost approximately $20.
Hill Prairie Winery in Oakford is a bit farther away from Chicagoland – almost four hours by car, in fact – but it's worth a stop, especially if you enjoy fruit wines.  Hill Prairie's Strawberry Wine brought home double gold and the Governor's Cup from the 2010 Illinois State Fair in the fruit wine made in Illinois from Illinois fruit category.  Hill Prairie's River Bluff Red Reserve also won gold at the 2010 Illinois State Fair.  Hill Prairie Winery is owned and operated by the Lounsberry family, which has worked this land for five generations; the road leading to the winery even bears their name.  While you are welcome to stop by the winery to shop and taste Hill Prairie wines Wednesday through Sunday, you might want to take a look at the extensive entertainment schedule as you plan your visit.  If music on Sunday afternoons doesn't appeal to you, perhaps a murder mystery theatre experience – dinner included – will.  Travelers who do not have time to stop by the winery can find Hill Prairie wines at several stores in the Springfield area.
Finding some of these Illinois wines outside of the Prairie State might be difficult, but that gives you even more reason to travel to Chicago and the wineries of northern Illinois.  What could be better – lifting of the Curse of the Billy Goat aside, of course – than spending a day or two visiting wineries outside of Chicago, then making your way to Wrigley Field to watch a Cubs game?