For the 2015 Best of Sonoma Lists we surveyed hundreds of local vintners asking for their inside perspective of the best wines, tasting rooms, and restaurants in Sonoma.
To help find the top Zinfandels that no wine aficionado should leave Sonoma without tasting, we asked over a hundred Sonoma vintners for their top picks (under $100).

Bella - Bella Winery is one of the top-rated wine experiences in Sonoma. Between their wine cave and their raved-about zinfandels—this is the spot for those looking for a zinful experience. The owner of Bella's certainly had that in mind, as he dedicated the lion's share of the vines to Zin…which has paid off with high point values from renowned wine critic Robert Parker.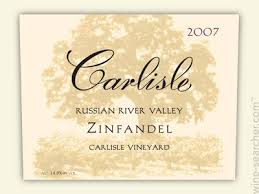 Carlisle - Carlisle does cater to the masses with its variety of red Rhone varieties (including: Syrah, Grenache, Mourvèdre, and Petite Sirah)—but it's heart and soul is in zinfandels. And you'll be so glad it is. They offer 7 varieties of old-vine zins, each with its distinctive tones and awards.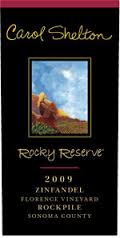 Carol Shelton - In her own words—Carol Shelton has 'mastered the zen of zin'. This winery has committed a huge percentage of their vineyards to zinfandels, and it has paid off. Carol's selection of single-vineyard (and one incredible late harvest) have consistently scored above 90 points, won 'best in show' and Gold medals from area competitions.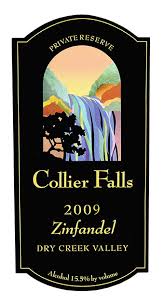 Collier Falls - Collier Falls has quickly made a name for itself in the zinfandel and primitivo markets. Their zinfandels are a real treat, and their recent 2012 release scored 92 points from the wine critics at Wine & Spirits. If the zin wasn't reason enough to go on its own, their namesake waterfalls will top off the whole Collier Falls experience beautifully.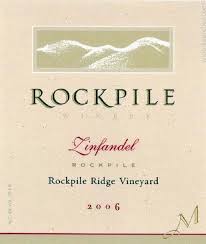 Mauritson - While there are a wide variety of delectable wines to try at Mauritson, the zinfandels remain the heavy favorite. To help intrigue your senses, they offer a number of zins, including their Dry Creek Zinfandel, Grower's Reserve Zinfandel and Rockpile Zinfandel. If you get all zin'd out they also have sauvignon blancs, chardonnays, petite sirah, and a port-style wine from Portuguese varietals.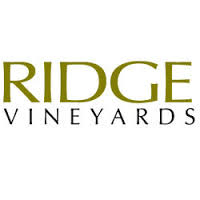 Ridge - Ridge winery made their first zinfandel over five decades ago in 1964. Since then they've continually refined their single-vineyard wine sculpting skills—culminating in their current offering. Their current offering consists of 15 distinctive zinfandel blends and varietals—which makes any zin fan's visit to Ridge an absolutely zinful experience.