For the 2015 Best of Sonoma Lists we surveyed hundreds of local vintners asking for their inside perspective of the best wines, tasting rooms, and restaurants in Sonoma. 
If Cabernet Sauvignon runs in your veins, then there are certain Sonoma wineries that you simply can't come to Sonoma without visiting. To help determine the best of the best, we surveyed over a hundred professional wine producers in the area for their professional recommendations of the best Sonoma Cabernet Sauvignons under $100.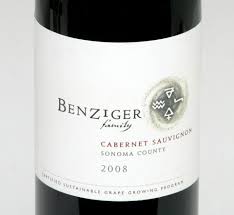 Benziger - Benziger's commercial popularity and low price point has put their famed cabernets on the shelves of stores across the continent—however it isn't hard to spend significantly more for their higher-end bottles (which aren't as readily available in stores).  Apart from their commercial success, this former pot farm also became renowned for being pioneers in biodynamics and water conservation (using just 5 gallons of water per barrel instead of 24).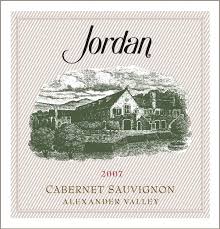 Jordan - While there are ample reasons to visit Jordan Winery, like the iconic building, exceptional food pairings, and elegant tasting experience—the real reason is their cabernets. Jordan has experienced continued success in the industry for their cabs, with non-stop press action. They were named one of the '12 Cabs of Christmas' by The Hollywood Reporter, Winery of the Year by Wine Enthusiast and #1 Cabernet Sauvignon by Wine & Spirits' Restaurant Poll. They've also been featured in Forbes Travel Guide, Huffington Post, Sonoma Magazine, Decanter, Touring & Tasting Magazine, and many more.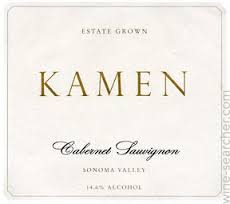 Kamen - Since the beginning, Robert Kamen knew he wanted to focus on Cabernet Sauvignon—and he's certainly done that well. Antonio Galloni, of The Wine Advocate, described their cab perfectly when he wrote, "Without question the most elegant wine I have tasted from this site on the hills outside Napa. Veins of chiseled, precise fruit come alive in the glass. Hints of dark red and black fruits lead to all sorts of flowers …there is a lot to look forward to here. Anticipated maturity: 2015–2025."

Korbin Kamerin - Korbin Kamerin produces a variety of blends and varietals, but pay special attention to their Cabernet Sauvignon. Their Cabernet Sauvignon highlights their unique terroir, and offers a lengthy experience. The true gem of Korbin Kamerin for cab fans though is their tasting. They have a vertical Cabernet Sauvignon tasting that meanders through multiple vintages.

Laurel Glen - Laurel Glen is another Sonoma winery that has dedicated their vintner lives to cabernets. Their flagship cabernet has been their focus for quite some time now—and for good reason. If you have the chance to visit, their tasting elegantly highlights their aging process—for a knowledge-filled experience.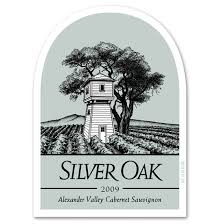 Silver Oak (Alexander Valley) - Silver Oak has a beautifully myopic focus: Cabernet Sauvignon. They're so committed to cabs that they developed their own hash tag campaign: #lifeisacabernet. For over 40 years they've been hand-sculpting a variety of food-friendly cabernets—each with a distinctive personality. And after 40 years—they've really nailed it.