The IntoWine.com Annual "Top 100 Most Influential People in the U.S. Wine Industry" – 2012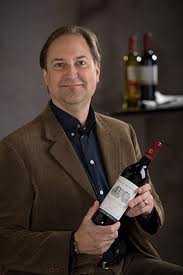 10- Doug Frost: is one of only three people in the world to have achieved the title of Master Sommelier and Master of Wine, which puts him in demand as a writer, speaker and wine judge. He has authored three books on wine, contributes to the Oxford Companion of Wine, the San Francisco Chronicle, Underground Wine Journal, Drinks International, Practical Winery & Vineyard, Wines & Vines, Wines & Spirits, Cheers Magazine, and Santé Magazine, among others. His incredible depth of knowledge and understanding of wine makes him sought after as an educator, impacting a variety of wine lovers, and he does this with humor and pinpoint accuracy.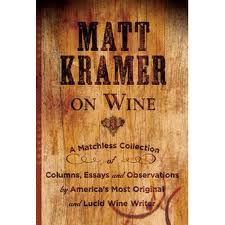 9- Matt Kramer: since 1985 he has contributed to Wine Spectator, but he has been writing about wine since 1976, utilizing a style less formal and more open than most wine writers. He is the wine columnist for The Oregonian, and formerly wrote about wine for The New York Sun, and the Los Angeles Times. Praised for lucidity in his writing he has helped champion small wineries and now the commonly understood idea of terrior. He has seven books published about wine.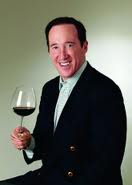 8- Adam Strum: as Founder and Chairman of Wine Enthusiast Companies and Editor and Publisher of Wine Enthusiast Magazine Strum heads up the largest group of wine commerce and media companies in the world. With more than 800,000 readers Wine Enthusiast Magazine provides editorial content and authoritative reviews and ratings of tens of thousands of wines every year. The Wine Enthusiast catalog and web business is the world's leading inventor and seller of wine accessories and wine storage with catalogs distributed to more than 300 million wine-related publications in the United States and around the world.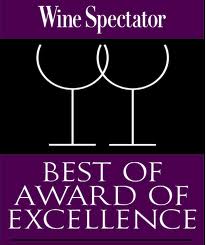 7- Marvin Shanken: is the man behind the magazine, The Wine Spectator, which is one of the top wine magazines in the world. Shanken started his career in real estate and investment banking, then moved into publishing in 1973, purchasing Impact Databank Reports, an annual industry publication which provides raw wine data. His company expanded to other trade publications including Market Watch and Food Arts. He started Wine Spectator in 1976 with fewer than 5,000 subscribers. Today Wine Spectator is read by nearly 3 million people and exerts tremendous influence with its reviews on wines, up and coming wine regions and food.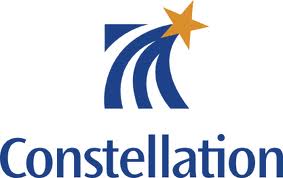 6-Rob Sands: is the president and CEO of Constellation Brands, listed as a S&P 500 Index and Fortune 1000 company with 4,300 employees, sales in 125 countries and operations at approximately 30 facilities. Some of their well known brands include Clos du Bois, Robert Mondavi, Franciscan Estate and others. Total revenues for 2011 (including their large spirits division) reached $3.3 billion, this in spite of a weaker than expected economy and drop in wine purchases. Nonetheless they remain the biggest seller by volume of premium-category wines priced between $5 and $15.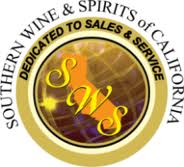 5-Wayne Chaplin: is the president and COO of Southern Wine & Spirits, the nation's largest spirits and wine distributor with estimated revenues of more than $9 billion in 2011. The company now has operations in 34 states and Washington, D.C., and also has a distribution license for the state of Texas. They employ over 11,000 people, and they move a lot of wine.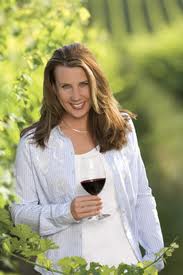 4- Gina Gallo: With well over 24 wine brands, and over 70 millions cases of wine produced and tens of thousands of acres of grapes, the E. & J. Gallo Winery is the world's largest family-owned winery and the largest exporter of California wine. And Gina Gallo is winemaker, spokesperson and all around wine supporter. But beyond that, Gina Gallo has tirelessly promoted wine in general and helped quality control and quality assurance for her wines on the backend. Long gone are the days when the name Gallo was associated with Ripple and Thunderbird and their offerings also include higher end fine wines. Sure, they are a wine-behemoth, but they sell more wine than anybody.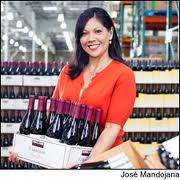 3-Annette Alvares-Peters: You may not know her name, but you definitely know who she works for. Alvares-Peters is the merchandise manager for wine, spirits and beer for Costco, and Costco is America's largest beverage alcohol retailer selling wine in 433 stores in the U.S and Puerto Rico, and an additional 165 stores in seven foreign countries. Fully half of all alcohol sales in Costco are wine, and globally those wine revenues alone reached an astounding $1.3 billion for 2011. Certainly the selection of wines are limited and Costco typically offers just over 100 labels, but they move an immense amount of product, import wines to the American market, and have their own wine under the Kirkland label.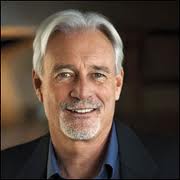 2-James Laube: Almost everyone knows his name and as the lead taster and wine writer for the Wine Spectator, Laube's influence has been non-stop for almost 30 years. His three books on wine helped earn him a James Beard Award for best wine book of the year. Though you may not agree with his palate or his assessments of California wines, Laube's influence is best expressed via the incredible sales that his recommendations provide to high-end and low-end wineries alike. People read and respect his opinion and therefore wines are bought and sold based on his recommendations. You may not agree with him, but you cannot doubt the influence.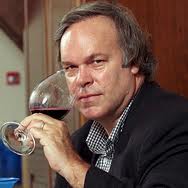 1-Robert Parker: Love him or hate him, Robert McDowell Parker has had the single most significant impact on wine, ranging from wine aficionados to the average consumer who buys wine at their local grocery store. His 100 point rating system forever changed how wines are scored, and thus perceived, and therefore purchased. As a testament to his power and influence from his Wine Advocate newsletter (free of advertising, another novelty), he is courted by winemakers and winery owners across the globe who craft their wines to suit his palette, though few actually admit it. No other single critic in the last three decades has held that kind of influence; to actually shape and mold how wines are crafted, and chances are, in this day of segmented media attention, no one will again. Right or wrong, good or bad, Parker's influence has been monumental. Say what you will, Robert Parker has impacted American wine more than any other single individual. Period