The IntoWine.com Annual "Top 100 Most Influential People in the U.S. Wine Industry" – 2012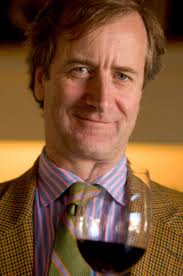 50- Bartholomew Broadbent: is one of the world's foremost authorities on Port and Madeira and he's credited for being responsible for the growth of Port consumption and the re-introduction of Madeira to the U.S. His company, Broadbent Selections, is the exclusive U.S. national importer for some of the worlds most sought after family wineries, including Chateau Musar, Warwick Estate, Spy Valley, Ferreira, Quinta do Crasto, Aresti, Louis Guntrum, Montsarra Cava, Pago de Larrainzar, Vilafonte, Badenhorst, and Dr. Hermann. He also produces his own Broadbent Port, Madeira, and Vinho Verde in Portugal. Broadbent was named one of the "fifty most influential people in the wine world," by Decanter Magazine, and was nominated Importer of the Year by Wine Enthusiast Magazine.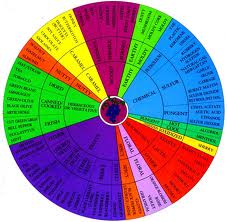 49-Ann Noble: is a sensory chemist and retired professor from the UC Davis. During her time at the UC Davis Department of Viticulture and Enology, she invented the Wine Aroma Wheel which is credited with enhancing the public's understanding of wine tasting and terminology for tens of thousands of new wine lovers. At the time of her hiring at UC-Davis in 1974, Noble was the first woman hired as a faculty member of the Viticulture department. She is currently Emeritus Professor of Enology and participates as a wine judge, and lectures about sensory evaluation.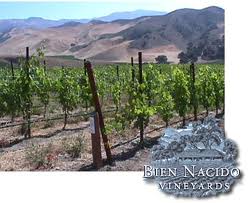 48-Steve Miller: and his brother and father own and farm Bien Nacido Vineyards, the most well-known and respected vineyard on California's Central Coast. Bien Nacido also has the distinction of being one of the major viticultural nurseries in California for certified, varietal budwood. In addition to Bien Nacido, the Millers operate two other vineyard sites, French Camp, east of San Luis Obispo, and Solomon Hills in Santa Maria, with well over 2,500 combines acres, as well as two custom crush facilities in Santa Maria and Paso Robles where hundreds of winemakers got their start. Bien Nacido was called one of the top 25 vineyards in the world by Wine & Spirits Magazine, and Food & Wine Magazine called them one of the ten best vineyards.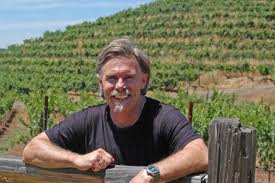 47-Mike Benziger: leads one of the most prominent and one of the last in-tact families in the wine industry. Based in Sonoma, the 30-year old Benziger Family Winery is widely known for their pioneering exploration and practice of biodynamic, organic and sustainable agriculture and grape growing. Though they did not start out this way, as time evolved, they began to embrace a different way of farming. The validation of this is high scoring wines in the national press and medals at wine competitions. Through dedicated promotion of these practices, biodynamics is gaining more traction as a viable farming method.
For more than 25 years, The California Wine Club founders Bruce and Pam Boring have explored all corners of California's wine country to find award-winning, handcrafted wine to share with the world. Each month, the club features a different small family winery and hand selects two of their best wines for members.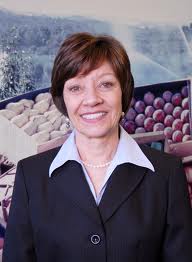 46-Karen Ross: is the Secretary of the California Department of Food and Agriculture. Prior to that she served as president of the California Association of Winegrape Growers, and as the Executive Director of Winegrape Growers of America, a coalition of state winegrower organizations. In these kinds of leadership positions, Ross helped sponsor scholarships for children of vineyard employees, created nationally-recognized Sustainable Winegrowing Programs, which assists wine grape growers in maintaining the long-term viability of agricultural lands and encourages them to provide leadership in protecting the environment, conserving natural resources, and enhancing their local communities.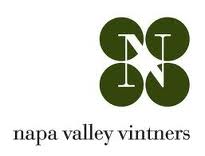 45-Linda Reiff: is the Executive Director of the Napa Valley Vintners Association, a regional trade association with an active membership of 400 wineries, representing vintners and grape growers. Widely-recognized as one of the leading wine trade organizations in the world, Reiff continues to tirelessly promote the Napa valley and the many offerings of the association including Auction Napa Valley has given $98 million to local non-profits since its inception in 1981.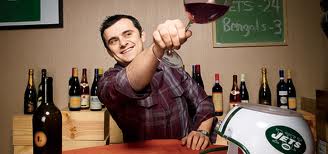 44-Gary Vaynerchuk: is a bestselling author and the former the star of WineLibraryTV.com, a video blog. His informal approach to wine appreciation helped revolutionized the industry by demystifying wine and empowering wine drinkers to trust their own palates, leveraging social media tools thereby attracted over 90,000 viewers daily. He was recognized as Innovator of the Year by Wine Enthusiast, and Decanter magazine called him one of the 50 most influential people in wine.

43-Cyril Penn: is editor in chief of Wine Business Monthly, the largest circulation of any wine trade publication in North America. The magazine focuses on the most up-to-date and comprehensive editorial, including legislative changes, winery marketing, even covering everything from tank presses and mobile bottling lines, to properly cleaning a stainless steel tank to ATV's for your vineyard and yeast selections. It's the nuts and bolts of the wine industry and Penn directs a staff that covers the industry admirably.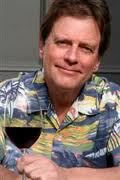 42-Paul Gregutt: is a wine writer whose focus is the wines of Oregon and Washington. He publishes a column titled Wine Adviser in The Seattle Times, and contributes to publications such as Vineyard & Winery Management, Yakima Herald-Republic, the Walla Walla Union-Bulletin, and the Spokane Spokesman-Review, as well as Decanter and Wine Spectator. He is also the Northwest Editor for Wine Enthusiast Magazine, and via his book Washington Wines & Wineries: the Essential Guide, and his blog he continues to educate people about these two terrific wine states. (see also #95, #75)

41-Jason Eckenroth: founded ShipCompliant to allow wine producers, importers, marketers and wholesalers to distribute product across the U.S. with access of up-to-date state regulations and tax rates for direct shipments to consumers, and at the same time track their shipments so they can ensure compliance with regulations. ShipCompliant processes direct shipments for more than 2,000 wine brands across the U.S. and maintains a database of direct shipping rules in order to enable real-time compliance checks and auto-populated state shipping and tax reports. It's not sexy, but it's imperative.