The IntoWine.com Annual "Top 100 Most Influential People in the U.S. Wine Industry" – 2012
People love lists; they can be a great source of education and discussion. But making a list such as this is not an easy process. Who are the most influential wine people in the U.S., and how exactly do you define 'influential?' Does influential mean people who move markets, impact consumers, inspire winemakers, and create debate? In a word, yes. These 100 people, from winemakers to law makers, bankers to bloggers, and sommeliers to celebrities are definitely people who influence wine; how it is made, marketed, perceived, sold, shipped, purchased and shared.
As this is the first annual IntoWine.com list, we hope that it will help educate you about the wonderful world of wine right here in America. To help assemble this list we asked for suggestions from a lot of people, many of whom are named here, though they did not name themselves (well, OK, one guy did). We are grateful for all the help we received in compiling this. And we chose to release it today, January 29th, as it was on this day in 1919 when the lunatic policy of Prohibition was ratified on a national level. So to honor winemakers, wine drinkers and wine lovers of every conceivable demographic, we hope you use this list, comment on it, share it and learn from it, and continue to enjoy being into wine!

100-Bill Knight: of The Wine House in Los Angeles opened his doors 35 years ago and has been a destination for savvy wine buyers ever since. Revenues hit $20 million in 2011 and 45% of their wine sales are California wines. Knight competes against the major U.S. retail chains in his market by focusing on service, and he eschews selling private labels or direct imports. To round out the customer experience they started Upstairs 2, a restaurant on the second floor with small plates and 50 wines by the glass. They continue wine classes, wine and food pairings, and winemakers dinners with tremendous success.

99-Paul Dolan: started out as the winemaker for Fetzer in Mendocino, helping ramp up production to over two million cases and fundamentally beginning the shift toward more conscious farming. He moved on to form Mendocino Wine Company and fully supports and promotes biodynamic farming practices. He introduced the Code of Sustainable Winegrowing to the Wine Institute, authored a book on sustainable framing and served on President Clinton's Council on Sustainability and speaks across the U.S. advocating for healthier farming.
VINEBOX is a monthly wine-by-the-glass membership club. Members receive a curated box containing three glasses of wine from all around the world. Each shipment also contains tasting notes, pairing suggestions and some fun facts about where the wine came from. Explore new regions, learn about taste preferences, and get ready to find a few favorite wines with VINEBOX.

98-Charles Bieler - with Three Thieves, is a wine innovator. At a time when rosé was ignored, he travelled the U.S. in a pink Cadillac to promote rosé and helped light a fire under what is now a respected wine. He pushes marketing boundaries with packaging like Tetra Pak, (lightweight, eco-friendly, re-sealable boxes) and using kegs, growlers, screw tops, anything and everything to promote and sell wine in a new and different formats to a new audience of wine drinkers. He established a successful partnership with Paul Newman, introducing a line of wines under the popular Newman's Own brand.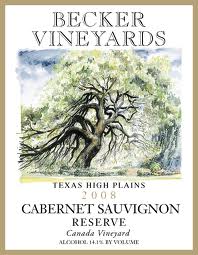 97-Richard Becker: formed Becker Vineyards in Texas in 1995 producing only 1,500 cases. Now he routinely produce 50,000 cases of 20 different varietals, including Voigner, Chenin Blanc, Mouvedre, Merlot, Malbec, even Gewurztraminer. But he is best known for Cabernet Sauvignon. The awards that Becker has won for these wines, especially the Voigner, prove you can make fine wine in Texas Hill Country. Becker has influenced a number of Texas wineries by showing that for a well crafted product, there is always a market. President George W. Bush served them at the White House.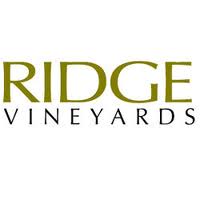 96-Paul Draper: has been the chief winemaker at Ridge Vineyards in California since 1969. Without any formal training in winemaking, Draper first gained recognition for his 1971 Monte Bello Cabernet Sauvignon when it placed fifth at the Judgment of Paris wine tasting. Draper has played a significant role in the history of California wine through his pioneering work in popularizing vineyard-designated wines as well as instigating the resurgence of old vine Zinfandel. He is considered one of the most important figures in the history of Californian Zinfandel, rescuing the grape from obscurity and demonstrating its full potential. (see also #91, #67)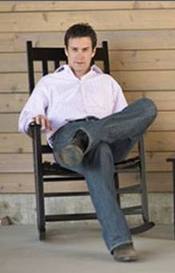 95-Greg Harrington: wear several hats; winemaker at Gramercy Cellars in Washington State (which Food & Wine Magazine called the Best New Winery in America), and 21 Grams winery, Master Sommelier and formerly the wine director for Emeril Lagasse's restaurants in New Orleans and Las Vegas and wine director for the Wolfgang Puck Fine Dining Group. He is a regular speaker at wine festivals across the country, including the Food & Wine Classic in Aspen, and others. He has also appeared as a wine expert on numerous radio and television shows, including Queer Eye for the Straight Guy. (see also #42, #75)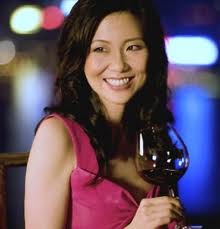 94-Jeannie Cho Lee: achieved the Master of Wine title, becoming the first ethnic Asian to do so. She has contributed to international wine publications such as Wine Spectator, The World of Fine Wine, Wine and Dine, Wine Business International and Decanter, and is a frequent judge at international wine competitions. Lee helped establish The Fine Wine School in Hong Kong, and her first book, Asian Palate, has won numerous awards for helping wine and food pairings for the Asian audience.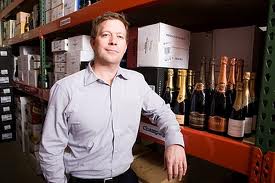 93-Trey Beffa: of K&L wine merchants (with three retail stores in Hollywood, Redwood City and San Francisco, in California) has a rich website with a vast selection of wines, from rare to common table wines, at good prices. While the selection of wines from around the world is strong the website distinguishes itself by the breadth of West Coast wines. They offer wine reviews, monthly wine clubs, wine e-mail alerts, and a free wine newsletter. Named the best wine website by the Wall Street Journal, and one of the 10 best online wine shops by Food & Wine Magazine, he continues to exert influence by exposing customers to a world of wine.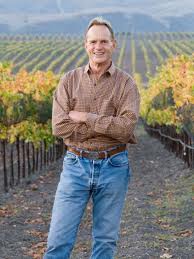 92-Richard Sanford: Santa Barbara wine pioneer Richard Sanford is among the inductees into the 2012 Vintners Hall of Fame. Sanford started one of the first modern wineries south of the Bay Area in 1982 and for several decades, his Sanford Winery and Vineyards was the lone outpost in the now-sizzling Santa Rita Hills area of Santa Barbara County. He was the first winemaker to prove the potential for Pinot Noir in the Santa Rita Hills and spent the next 20 years making some of the best regarded Pinots from the region. Sanford left his namesake winery in 2005 and founded Alma Rosa Winery & Vineyards.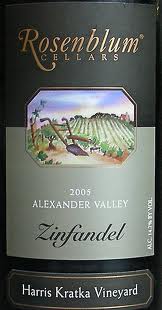 91-Kent Rosenblum: started out as a veterinarian and moved into winemaking with Rosenblum Cellars. Until then, Zinfandel was pretty much a non-entity wine with the exception of White Zinfandel (see #67). Crafting more than 20 different Zins in his yearly portfolio, Rosenblum helped place this wine on the minds of a wine loving public. Kent was also a founding member of ZAP (Zinfandel Advocates ad Producers) which has transformed Zinfandel into a serious wine, and he was one of the first to open an "urban winery" located in a ship repair facility near the Port of Oakland. Because of his steadfast devotion to a single wine, more people than ever now consume Zinfandel. (see also #69, #67)