Q&A with Winemaker, César Baeza, Brotherhood Winery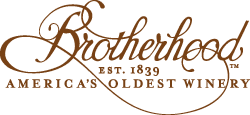 IntoWine recently caught up with Brotherhood Winery's Winemaker, César Baeza to discuss wine and his thoughts on current trends in the wine industry.


What prompted you to pursue winemaking as a career?
I was born and raised in Chile, a country that's always been proud of its wines. Back then, Chile was producing "artisanal" wines, using minimal technology.Winemaking, and all it encompassed, always intrigued me. Growing up, I looked forward to vacationing with my family on a relative's "fundo" (farm) in Cunaco, complete with a vineyard and crushing facility. While there during Easter, harvest-time in Chile, I loved sampling the "chicha,"(fermenting grape juice).
In the University of Chile, I studied "Agricultural Engineering" and when it came time to declare a specialization, 6 classmates and I chose "Viticulture and Enology," a course of study now one of the most popular in Chile. At that time I was almost a pioneer. I pursued my career with a passion and this took me to the next level – postgraduate studies in Spain and France. Even today I am hungry (thirsty) to learn all I can as a winemaker to keep current, and even ahead of the trends. Someone said, "If you love what you do, you will never work a day in your life." It's not a job I chose, but rather, a lifestyle.
Describe your winemaking philosophy:
For more than 25 years, The California Wine Club founders Bruce and Pam Boring have explored all corners of California's wine country to find award-winning, handcrafted wine to share with the world. Each month, the club features a different small family winery and hand selects two of their best wines for members.
Minimum intervention. Wines begin in the vineyard. What makes a good winemaker is knowing how to blend the flavors of different grapes to achieve the perfect balance. I like wines that are pleasant to drink by themselves as well as with food. And I'm very adamant that a varietal wine should reflect the true characteristics of its variety and terroir. Take Pinot Noir, for example. I don't think Pinot Noir should be planted in a warm climate where the fruit won't develop the characteristics of the varietal.
For certain wines, like the varietals, I'm very conservative and feel strongly that they should be true representations of the traditional characteristics of that type of wine. Yet for other wines I'm very creative in developing unique non-traditional wines. Someone can come to me with an idea for a wine geared to a specific market and I can translate their idea into a viable product.
What are you most proud of so far in your winemaking experience?
I think I'm most proud of my accomplishments while working for PepsiCo in charge of Research & Development for the Wine & Spirits Division. Often I had to work in difficult conditions to develop wines in Eastern European countries for the U.S. market so PepsiCo could barter its concentrate. We were the first to import European varietals like Chardonnay, Cab. Sauvignon, Pinot Noir, etc.. Prior to this, these wines were named for the region they came from or with fantasy names. The brands of varietal wines I helped develop for PepsiCo, like Premiat from Romania, Trakia from Bulgaria and Duna from Hungary, became value brands, household names in the 80s, for their quality/price ratio.
And I'm very proud of what I've accomplished here at Brotherhood, America's Oldest Winery, which had been known for its specialty wines, like Holiday, May and Rosario. I developed a full line of premium varietal wines, including wines like Riesling, Merlot and Chardonnay. And in 1988 when I came to Brotherhood as an owner/Winemaster I came out with a wine called "Mariage" which was 4-year old Chardonnay I found aging in the cellars, blended with a young Cabernet Sauvignon. Mariage was so well received that I believe it gave birth to the whole category of this type of wine from California subsequently named "Meritage". And I'm proud of our award-winning Brotherhood Pinot Noir because it's such a difficult wine to make, requiring expertise and tricks of the trade. And we were the first to have an ice wine in New York made from the Riesling grape. And finally, I am proud that over the past 20 years, often working with very limited resources, I have been able to keep Brotherhood, America's Oldest Winery, not only afloat, but in the spotlight as a trendsetter and thriving enterprise, often against all odds. How about "sustainable" history?
Tell us about the people who influenced or mentored you as a winemaker?
I've been very fortunate to have been influenced and mentored by some of the best in the wine business, starting with my Enology Professor, and friend, Alejandro Parot, in the University of Chile, and in Spain, my professors, Luis Hidalgo (Viticulture) and Conchita Llaguno (Sensory Evaluation & Chemistry).
Upon arriving in California I was helped by Dr. Olmo at UC Davis who sent me to work and study under the guidance of Professor Vince Petrucci in Fresno State University. Dr. Petrucci took me under his wing and became not only my mentor, but a very dear friend. Later on, working under Master Winemakers such as Bud Berg (former Master Blender for Christian Brothers) I learned the art of blending and Joe Cagnasso (former Champagne Master for Gallo) who taught me hands-on, practical winemaking, the art of filtering, and all the different methods of champagne making. Later on, while working for PepsiCo International I was inspired by winemakers around the world, always learning something from them. In Burgundy, France, for example, Roland Thevenin, then owner/Winemaster of Roland Thevenin Wine and Chateau Puligny Montrachet, shared his techniques with me for making Burgundian-style Pinot Noir. And at PepsiCo I reported to Jan Buchel, a top flavor chemist who taught and inspired me in areas that winemakers normally don't have access to – combining chemistry with sensorial analysis. I learned about flavors and he learned about wine from me. All of these relationships helped form me into the winemaker and person I am today and I hope that I can also inspire and mentor others passionate about wine.